Virginia shooting live: Gunman who killed two journalists live on air Vester Flanagan dead after shooting himself
TV reporter Alison Parker and cameraman Adam Ward shot dead, a third woman is in hospital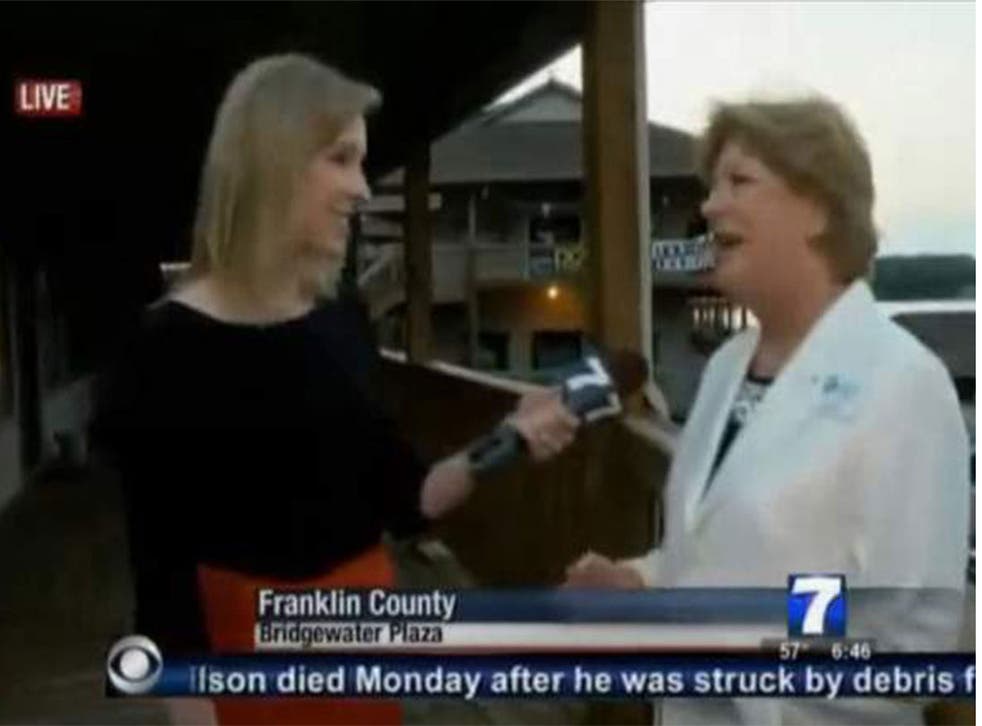 Here are the latest updates:
● The gunman, Vester Flanagan, is dead after shooting himself, according to police
● Reporter Alison Parker, 24, and camera man Adam Ward, 27, were shot dead during live TV broadcast
● Flanagan was a 'disgruntled colleague'
● A manifesto was sent out by a Vester Flanagan, saying the shooting was in response to the Charleston Massacre
● The shooter appears to have posted a video of the attack on social media
● Journalists named as Alison Parker, 24, and Adam Ward, 27
● Alison Parker was 'the most radiant woman I ever met'
● Adam Ward's colleagues 'heartbroken'
Please wait a moment for the liveblog to load
The man who shot dead a television reporter and cameraman during a live broadcast in Virginia has died after shooting himself.
The suspect was named by police as former employee of the WDBJ7 network, Vester Lee Flanagan.
WDBJ7 footage showed reporter Alison Parker recoiling as shots ring out during her interview. Screaming is heard as the camera falls to the floor, before the network cuts to the shocked news anchor.
The network subsequently said Ms Parker and cameraman Adam Ward had died from their injuries.
She had been interviewing Vicki Gardner, local Chamber of Commerce head, who was shot the back and is currently in hospital.
Video was also posted on two social media accounts bearing the same name, which appeared to show the gunman carrying out the shootings.
Police say the shooting occurred at the Bridgewater Plaza in Smith Mountain Lake, Moneta, at 6:45am on Wednesday.
Join our new commenting forum
Join thought-provoking conversations, follow other Independent readers and see their replies