Virginia sues Donald Trump over 'Muslim ban'
The lawsuit asks a court to demand Mr Trump reveal why he is not in contempt of court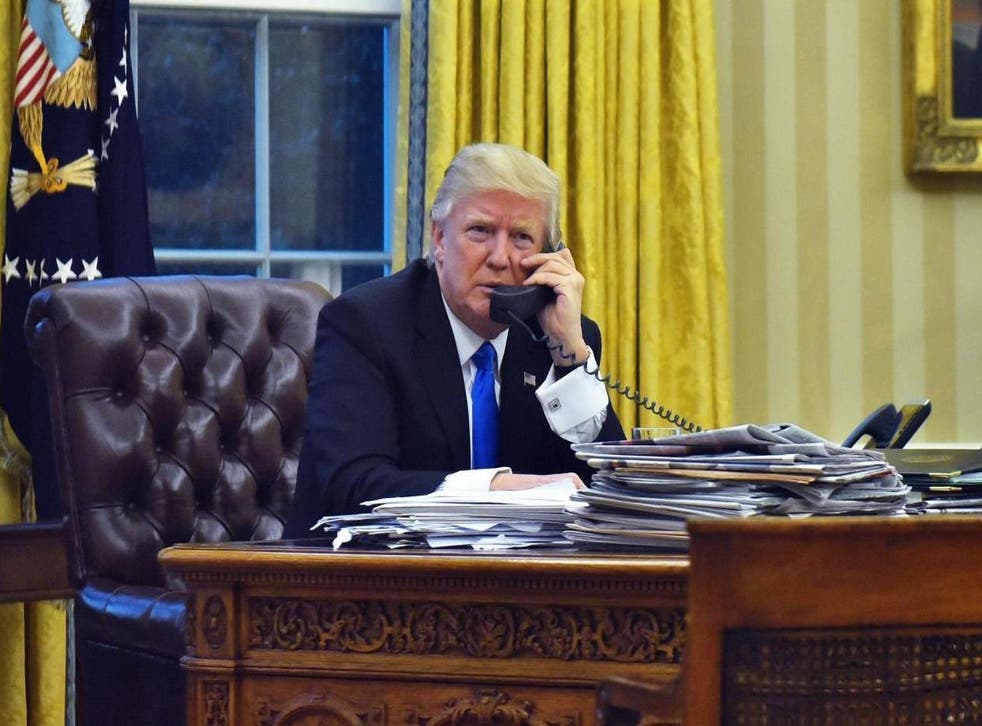 The state of Virginia has filed a lawsuit accusing Donald Trump of ignoring a court order to halt his so-called Muslim travel ban and asked judges to demand the president show why he should not be held in contempt.
The lawsuit, filed in Alexandria, claims that Mr Trump and officials from Customs and Borders Control (CBP) ignored a stay order issued by a federal judge over the travel ban.
That restraining order, issued on Saturday night by US District Judge Leonie Brinkema of the Eastern District of Virginia, required CBP officials to allow lawyers meet with people who had been detained at Dulles International Airport as a result of Mr Trump's Executive Order.
"Contemporary news reports and first hand accounts indicate that officials from CBP did not comply with the court's directive," says the lawsuit filed on Wednesday night in the same court that issued the restraining order.
Matthew McConaughey makes plea for Hollywood to 'embrace' Donald Trump
"The Commonwealth of Virginia respectfully requests the issuance of a rule to show why respondents should not be held in contempt of this court's restraining order."
The Huffington Post said that when federal judges rule against the government, any official implicated in the order, including the president, is supposed to obey.
Yet the lawsuit said the CBP did not comply with the court's order, and did not allow lawyers to speak to people.
When Senator Cory Booker, Congressman Don Beyer, and at least four other members of Congress tried to get CBP to comply, they refused.
Join our new commenting forum
Join thought-provoking conversations, follow other Independent readers and see their replies