Wall Street slumps to new low in 2016 as oil prices tumble
The Nasdaq composite index has fallen to its lowest level since August last year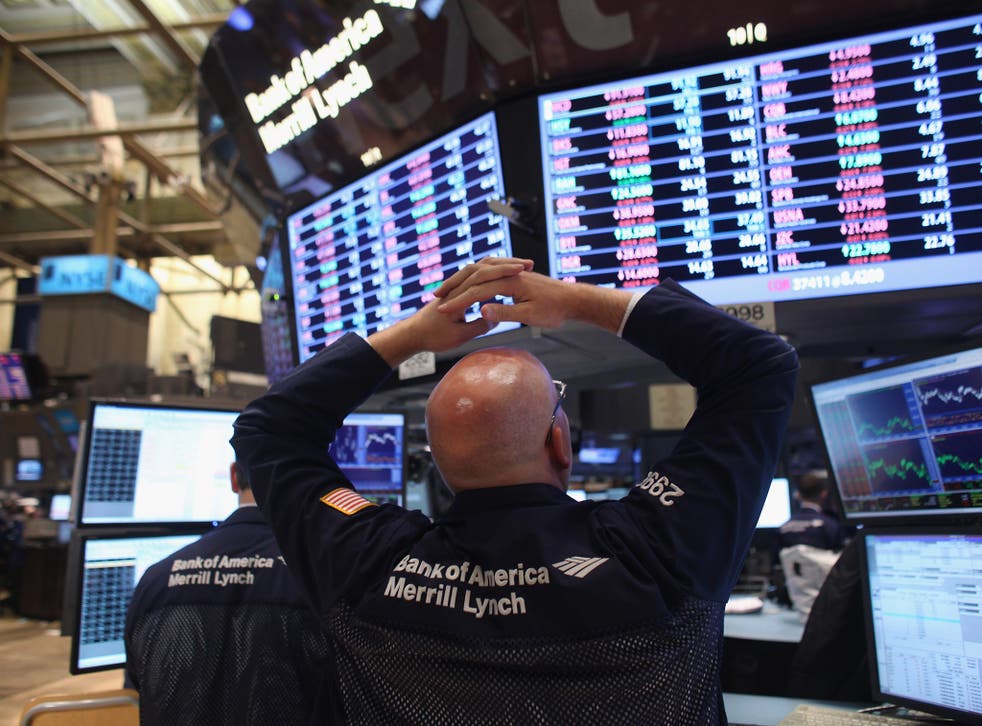 Oil prices have spiraled lower on Friday, sending stock markets down to record lows for the second time in the New Year.
The Dow Jones Industrial Average shed almost 160 points Friday morning and the Nasdaq composite fell to its lowest level since August, when China's unusual government interventions in its stock market and currency caused a global market freefall.
The Dow Jones fell 0.97% just after the opening bell, the S&P 500 fell 1.27% and the Nasdaq was the hardest hit, down 3.17%. By 10am Eastern Time, the S&P 500 was trading lower by 2.5%, according to Yahoo Finance.
Meanwhile brent oil prices are down 5%, falling beneath the $30 per barrel mark, on the back of fears that Iranian oil would add to the global oversupply. Crude oil prices are also at a 12-year low.
Julian Jessop at Capital Economics said oil is still being produced because longer-dated oil futures prices are still well above the cost of production for many oil producers, This means there could be further price falls in the near term to around $20 a barrel but probably not as far as the $10 level as some analysts have forecast.
Investors were also nervous due to indications that China will report its weakest full-year growth figure in 25 years on Tuesday.
At the Republican debate Thursday night, Ohio Governor John Kasich was asked how he would deal with the fact that trillions of dollars - over $3.2 trillion - in value have already been wiped off global stock markets so far this year, and he responded with the need to support small businesses in the US.
Market watch reported that economic data releases on Friday were "less than robust".
Sales at US retailers fell slightly in December, and a reading of New York-area manufacturing conditions in January fell sharply, raising questions about the outlook for the economy.
US markets will be closed on Monday for Martin Luther King day.
Register for free to continue reading
Registration is a free and easy way to support our truly independent journalism
By registering, you will also enjoy limited access to Premium articles, exclusive newsletters, commenting, and virtual events with our leading journalists
Already have an account? sign in
Register for free to continue reading
Registration is a free and easy way to support our truly independent journalism
By registering, you will also enjoy limited access to Premium articles, exclusive newsletters, commenting, and virtual events with our leading journalists
Already have an account? sign in
Join our new commenting forum
Join thought-provoking conversations, follow other Independent readers and see their replies