Walter Scott shooting: Officer Michael Slager heard laughing about his 'pumping' adrenaline minutes after killing
Police officer is heard talking with senior colleague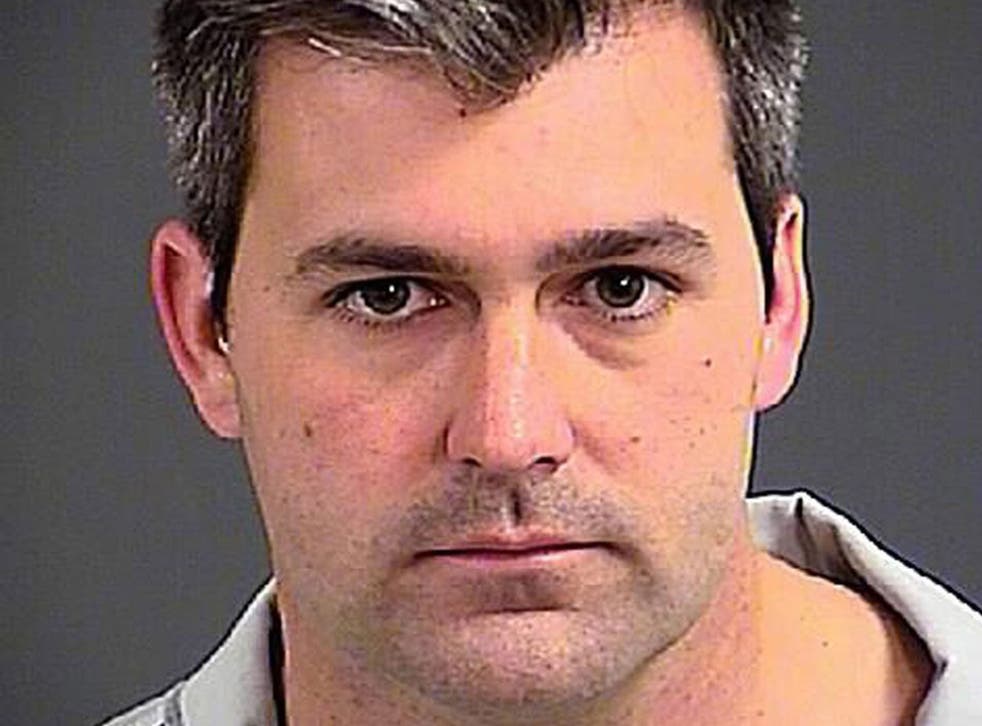 The South Carolina police officer charged with the murder of unarmed black man Waker Scott has been heard on an audio recording laughing about the way his adrenaline was "pumping" after the incident.
In the recording, that comes from the dash-cam of Mr Slager's police vehicle, officer Michael Slager can he heard asking a senior officer what will happen to him next.
"They're going to tell you you're going to be out for a couple of days and we'll come back and interview you then," the senior officer is heard saying in the clip obtained by the Guardian.
"They're not going to ask you any kind of questions right now. They'll take your weapon and we'll go from there. That's pretty much it."
In the recording, said to have been made in the hour after Mr Slager killed Mr Walker when he fired eight shots at him, the senior officer can then be heard advising him to go home and write things down.
"By the time you get home, it would probably be a good idea to kind of jot down your thoughts on what happened," he advised. "You know, once the adrenaline quits pumping."
Mr Slager, who is laughing, says: "It's pumping."
A spokesman for the South Carolina Law Enforcement Division, which is investigating the shooting, told the newspaper that they have not been able to independently confirm the audio but said that "it appears" to be Mr Slager.
Mr Scott, who was 50 and had four children, was buried at the weekend - a week after he was shot and killed after running from Mr Slager when he pulled over his car. Mourners at the service were told by the pastor that Mr Scott's death was the result of "overt "racism".
Join our new commenting forum
Join thought-provoking conversations, follow other Independent readers and see their replies