Warren Hill: Georgia executes mentally disabled inmate despite lawyers' pleas
Warren's lawyers argued that he had the mental capacity of an 11-year-old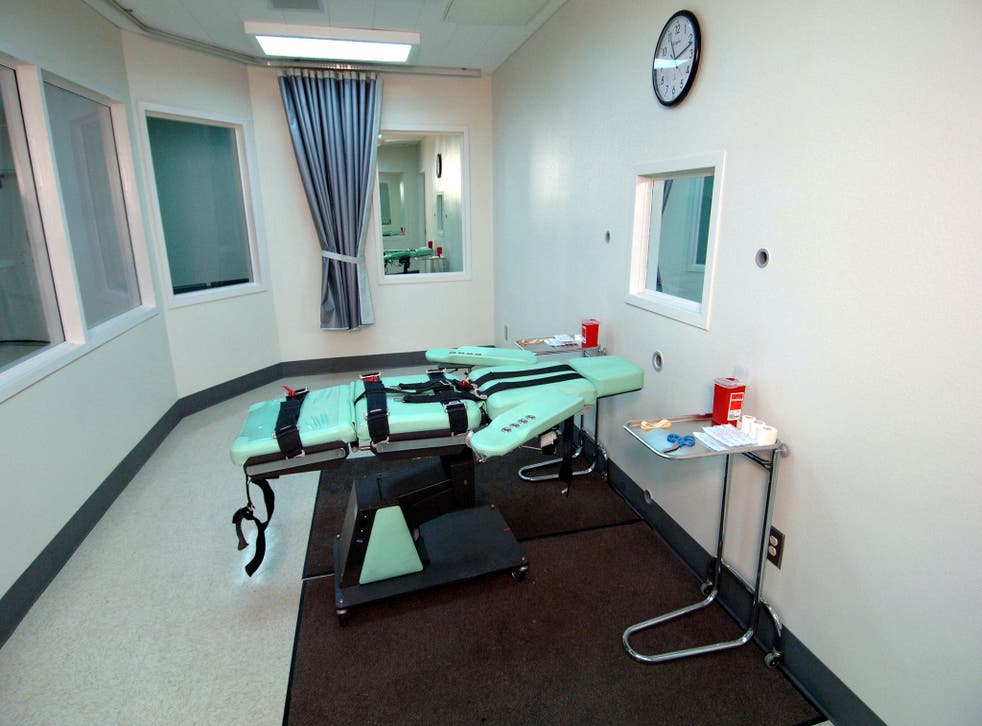 Lawyers have called the execution of a man with learning disabilities in the US state of Georgia a"grotesque miscarriage of justice".
Warren Lee Hill, 54, was put to death after he killed a fellow inmate, despite arguments from his lawyers that the act would breach the US Constitution.
The inmate was executed by lethal inject at the state prison in Jackson, around 46 miles (74 km) southeast of the state capital Atlanta. Hill declined to make a final statement, but did accept an offer to have a prayer read over him by a clergy member, and was pronounced dead at 7:55pm local time.
Five thousand people signed a petition seeking to spare his life which was presented to the state parole board, his lawyers said.
Supporters included former President Jimmy Carter and his wife, Rosalynn, the American Bar Association, the American Civil Liberties Union, the European Union and the Georgia chapter of the NAACP, according to his attorneys.
Hill's lawyers argued that he had the mental capacity of an 11-year-old, and filed affidavits from three doctors who found Hill competent 13 years ago but now believed he was mentally disabled.
In pictures: Controversial executions

Show all 5
"This execution is an abomination," Hill's attorney, Brian Kammer, said in a statement. "The memory of Mr Hill's illegal execution will live on as a moral stain on the people of this State and on the courts that allowed this to happen.
"Today, the Court has unconscionably allowed a grotesque miscarriage of justice to occur in Georgia.
"Georgia has been allowed to execute an unquestionably intellectually disabled man, Warren Hill, in direct contravention of the Court's clear precedent prohibiting such cruelty," he added.
In 1986, Hill was sentenced to life imprisonment for killing his 18-year-old girlfriend, Myra Wright, whom he shot 11 times.
While serving that sentence, he beat a fellow inmate, Joseph Handspike, to death using a nail-studded board. In 1991, Hill was once again convicted with murder and a jury sentenced him to death.
The authorities had previously set a date for Hill's execution in July 2012, February 2013 and July 2013, but courts stepped in at the last minute with temporary stays to allow them time to consider from Hill's lawyers.
But state and federal courts rejected his lawyers' latest filings, and the US Supreme Court declined his request for a stay of execution on Tuesday evening.
In 1988, Georgia was the first state US to ban the execution of mentally disabled inmates, but critics point out that its standards are the toughest in the country as defendants are required to prove they are ill beyond a reasonable doubt.
Experts generally define mental disability as having a score of 70 or below on intelligence tests, with Hill scoring 69 on one intelligence test and in the 70s on others, according to court records.
The state had consistently said Hill's lawyers failed to meet that burden of proof, and said Hill had the capacity to understand his crime, noting he served in the US Navy and was a father figure to his younger siblings.
Additional reporting by AP and Reuters
Join our new commenting forum
Join thought-provoking conversations, follow other Independent readers and see their replies