Weatherman duped into giving 'Hugh Janus' a birthday shout out: 'I totally fell for it, didn't I?'
The meteorologist along with the rest of the news team were crying with laughter at the trick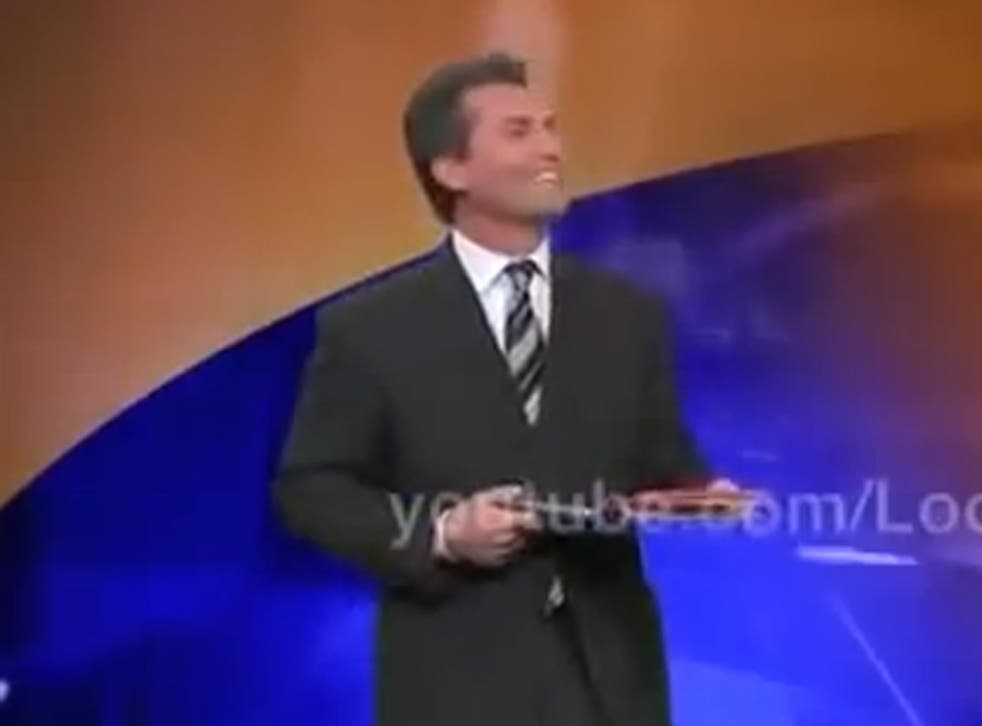 In a prank that would make Bart Simpson proud, a weatherman in LA has been left in fits of laughter after he gave a birthday shout-out to 'Hugh Janus' live on air.
KTLA5 meteorologist Henry DiCarlo was reading out messages from viewers, including a ninth anniversary to a couple, when he wished ' Hugh' a happy 10 birthday.
But it was only when anchorman, Chris Schauble, burst out laughing that DiCarlo quickly cottoned on to the prank. However, his co-anchor remained miffed and eventually realised what happened.
"I totally fell for it, didn't I?" Di Carlo says as he laughs, " I think you're right, I think I did fall for that one."
"I think it's funny you caught it and I didn't. I was supposed to wish them a happy 10, I just figured a young kid, hey, let's give him a birthday shout-out".
Schauble is so tickled by the prank that he wipes away tears of laughter before they can continue with the show.
"Maybe it's legit and I have a sick mind but that's the way it came across," Schauble says.
The prank could have been straight out of an episode of The Simpsons, where long-suffering barman Moe is always tricked by Bart Simpson into shouting out comical names in his tavern, including Seymour Butz and I.P. Freely.
Earlier this week it was anchorman Schauble who made headlines, after a small earthquake hit Los Angeles while he was presenting.
His reaction to the 4.4 magnitude earthquake was priceless - being ever the professional – he starting yelling "Earthquake! We'r e having an earthquake!" and ducked under the table with his co-anchor.
Join our new commenting forum
Join thought-provoking conversations, follow other Independent readers and see their replies