White House responds to Donald Trump's fake news claim pointing out he spread Barack Obama 'birther' lies
'There's ample evidence they could marshal to make public to refute those claims, those accusations they say are baseless, but refuse to do so,' says White House spokesman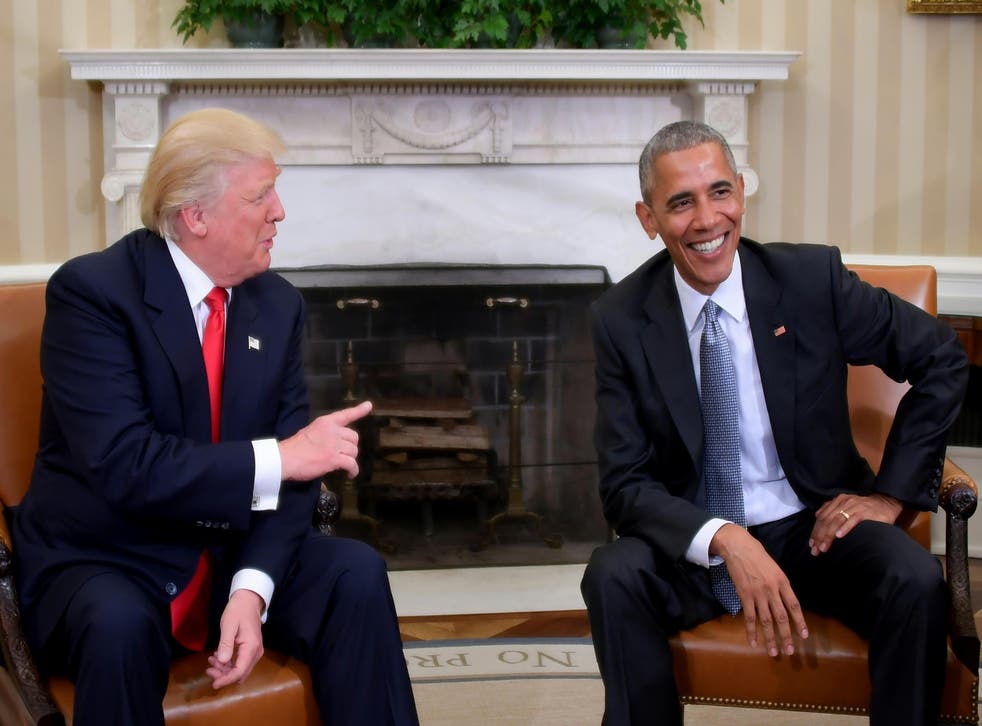 The White House has accused the incoming Trump administration of a lack transparency, saying it has taken a "different approach" to claims made about the President-elect from that of the Obama administration when faced with the 'birther' conspiracy.
White House spokesman Josh Earnest said the lack of evidence being released by Donald Trump's team to rebut claims in a leaked intelligence dossier "only serves to sow public doubt".
In making his point, he stated that when the Obama team was faced with conspiracy theories that the president was not born in the US, they provided evidence to refute the claims.
"There were a wide variety of the president's critics who were suggesting and propagating conspiracy theories that somehow the president was not born in the United States," Mr Earnest told reporters.
"All of you could look at that piece of paper and verify for yourself to be convinced that the charges against the president — that were lobbed against the president — were false.
"The incoming administration has chosen a different approach. They've not been transparent.
Trump calls leak "fake news" and "something that Nazi Germany would have done"
"There's ample evidence they could marshal to make public to refute those claims, those accusations they say are baseless, but refuse to do so. That kind of secrecy only serves to sow public doubt."
The comments came after the President-elect angrily dismissed reports alleging Russia had compromising personal and financial information about him in a leaked intelligence dossier as "fake news".
Asked during his first news conference whether he had read the summary given to him and President Obama that listed unverified allegations that Russia had compromising details about him, Mr Trump said he could not reveal what had been said to him in a classified meeting.
Trump and Putin passionately kiss in street mural

Show all 14
He then added: "It's all fake news, it's phony stuff, it didn't happen and it was gotten by opponents of ours and many of the other people, a group of opponents that got together, sick people,"
The 35-page dossier allege that Russia "has been cultivating, supporting and assisting Trump for at least five years", along with various other claims that compromise the President-elect personally.
Join our new commenting forum
Join thought-provoking conversations, follow other Independent readers and see their replies