White House confirms Donald Trump sacked advisor after he 'disagreed with his Latino policies'
'If you don't support the President's agenda then you shouldn't have a job in the White House,' says spokesperson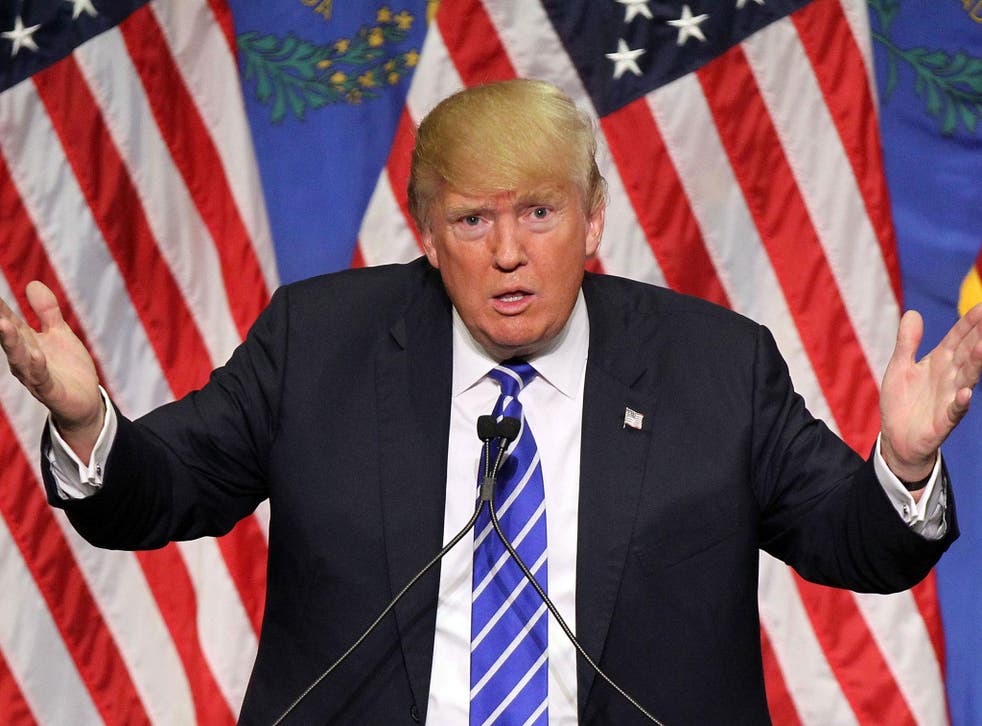 The White House has defended their decision to fire a senior National Security Council aide after he criticised Donald Trump's Latin American policies.
Craig Deare was sacked from his role on the NSC's Western Hemisphere division, which the Trump administration assigned him to, on Friday. He was sent back to his original position at the National Defence University which he has held since 2001.
A source told Politico Mr Deare criticised the President and his chief strategist Steve Bannon at the Woodrow Wilson Centre think-tank in front of around two dozen scholars. He reportedly blasted the Trump administration's handling of Latin American policies which included a humiliating readout of Mr Trump's call with Mexican President Enrique Pena Nieto.
Fox News anchor berates Donald Trump's chief of staff: 'You don't get to tell us what to do'
Mr Pena Nieto announced he would not meet Mr Trump after the President threatened to cancel a string of upcoming meetings with Mexico if the country did not agree to pay for his cornerstone campaign pledge - a border between Mexico and the US.
Less than 24 hours later, the two leaders held a call amid mounting friction, which Mr Trump referred to as a "friendly call". The subject of the call has not been released.
White House spokesperson, Sarah Sanders, confirmed Mr Deare had been let go on Sunday, saying staffers who questioned the billionaire property developer's agenda should not be part of the Trump administration.
The controversial orders Donald Trump has already issued

Show all 9
"I don't think that any person that is there in order to carry out the President's agenda should be against the President's agenda," Sanders told reporters during a briefing in West Palm Beach, Florida. "It seems pretty silly that you would have someone who is not supportive of what you are trying to accomplish there to carry out that very thing."
Sanders insisted she was not introducing a "blanket policy" but said: "If you don't support the President's agenda then you shouldn't have a job in the White House".
Mr Deare had been picked for the role by Michael Flynn, who resigned less than a month after taking office over revelations he had spoken to a Russian diplomat about US sanctions before Mr Trump entered the White House. It is illegal for a private citizen to conduct diplomacy on behalf of America.
Mr Trump reportedly interviewed other candidates for Mr Deare's role at his Mar-a-Lago resort this weekend after his first choice, Vice-Admiral Robert Harward, turned down the position for personal reasons.
A recently leaked audio reveals he invited guests from his New Jersey golf club to help him interview candidates for posts in his administration just after he was elected.
This is not the first time a senior administration official has been sacked from their post for making comments about President Trump.
A senior aide to Mr Trump's housing secretary nominee, Ben Carson, was fired and led out of the department's headquarters by security on Wednesday after a critical Op-Ed he wrote before the election surfaced in his vetting, according to sources.
Shermichael Singleton, one of the few black conservatives in the Trump team, had been working at the Department of Housing and Urban Development since the middle of January as a senior adviser.
More famously, Mr Trump fired his acting attorney general, Sally Yates, at the end of January after she defiantly refused to defend his hard-line immigration ban.
Join our new commenting forum
Join thought-provoking conversations, follow other Independent readers and see their replies