Whole Foods Market is 'systematically' illegally overcharging customers, report claims
Investigators say this is "the worst case of mislabeling" they have seen in their careers
Justin Carissimo
Friday 26 June 2015 06:44 Comments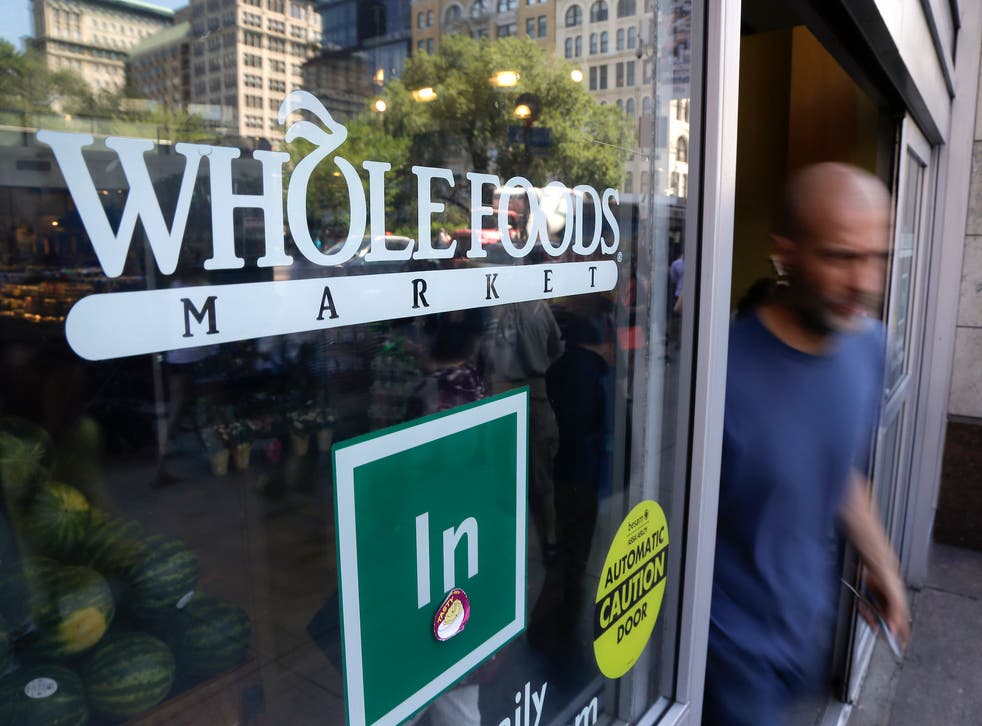 New York City has launched an investigation of Whole Foods Market for allegedly overcharging customers on groceries items.
High prices have always been a major part of the shopping experience at Whole Foods in outlets in New York, but according to data revealed by the New York Daily News those prices may be illegal.
The popular food chain was just one of 120 grocery stores included in the Department of Consumer Affairs investigation across New York in which 77 percent of outlets were cited for "systemic overcharging for prepackaged foods."
Julie Menin, the agency's commissioner, said in a statement that her agency will not tolerate the misleading prices.
"It is unacceptable that New Yorkers shopping for a summer BBQ or who grab something to eat from the self-service aisles at New York City's Whole Foods stores have a good chance of being overcharged," she said.
"Our inspectors tell me this is the worst case of mislabeling they have seen in their careers, which DCA and New Yorkers will not tolerate."
Investigators tested 80 prepackaged products and found they all had mislabeled weights. Eight of the city's nine Whole Foods locations were cited with more than 800 violations.
However, the luxury grocery chain has issued a statement vehemently disputing the DCA's investigation.
"We disagree with the DCA's overreaching allegations and we are vigorously defending ourselves. We cooperated fully with the DCA from the beginning until we disagreed with their grossly excessive monetary demands."
"Despite our requests to the DCA, they have not provided evidence to back up their demands nor have they requested any additional information from us, but instead have taken this to the media to coerce us."
According to the New York Times, people buying vegetables for $20 each were overcharged by $2.50. The paper also cited eight chicken tender packages priced at $9.99 a pound on average cost $4.13 more than they should have.
The DCA said fines for falsely labeling packages are $950 for first-time violations and up to $1,700 for additional violations in the city.
Last year, Whole Foods paid $800,000 fines in California after Santa Monica, Los Angeles and San Diego accused the chain of overcharging customers.
Register for free to continue reading
Registration is a free and easy way to support our truly independent journalism
By registering, you will also enjoy limited access to Premium articles, exclusive newsletters, commenting, and virtual events with our leading journalists
Already have an account? sign in
Join our new commenting forum
Join thought-provoking conversations, follow other Independent readers and see their replies