Wikileaks is a 'hostile intelligence service helped by Russia,' says CIA director Mike Pompeo
Donald Trump previously said he 'loved' the whistleblowing website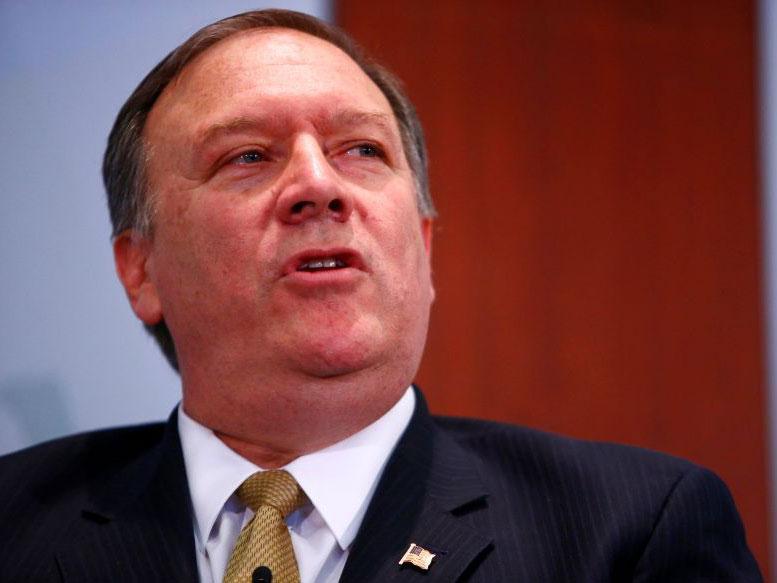 ​Wikileaks is a "hostile intelligence service" helped by Russia, according to the new CIA director Mike Pompeo.
In his first public speech since becoming head of the US spy agency, he said the whistleblowing website's founder Julian Assange "and his ilk" claimed to act in the name of liberty and privacy, their mission was actually "personal self-aggrandizement through the destruction of Western values".
His comments were in sharp contrast to those made during last year's presidential election by Donald Trump and members of his campaign team – including Mr Pompeo himself – who frequently cited Wikileaks data.
The US leader told a rally he "loved" Wikileaks, which released emails from his rival Hillary Clinton's Democratic party that were widely considered to have damaged her campaign.
But speaking at the Centre for Strategic and International Studies, a Washington think tank, Mr Pompeo said: "WikiLeaks walks like a hostile intelligence service and talks like a hostile intelligence service.
"It has encouraged its followers to find jobs at CIA in order to obtain intelligence. It directed Chelsea Manning in her theft of specific secret information. And it overwhelmingly focuses on the United States, while seeking support from anti-democratic countries and organisations.
"It is time to call out WikiLeaks for what it really is – a non-state hostile intelligence service often abetted by state actors like Russia."
Trump once said he 'loved' Wikileaks
Mr Pompeo also suggested that the whistleblowing website's founder Julian Assange and his colleagues should be denied "the latitude to use free speech values against us."
He did not say how that could be done, but said Mr Assange was not protected by the US Constitution because he's not an American.
An Australian citizen, Mr Assange has been living in the Ecuadorian Embassy in London. He received political asylum from the South American country after skipping bail to avoid extradition to Sweden, where he is wanted over a rape allegation.
Mr Pompeo noted that in January, US intelligence officials determined Russian military intelligence had used WikiLeaks to release data obtained through cyber operations against the Democratic National Committee.
American intelligence services had also found that Russian state-owned television network RT actively collaborated with the website, he added.
World news in pictures
Show all 50
Mr Pompeo also criticised Edward Snowden, the former National Security Agency contractor who leaked documents revealing widespread government surveillance programmes.
Facing a potentially long jail sentence in homeland, Mr Snowden has lived in Russia since 2013 and has been told he can stay in the country until 2020.
"While we do our best to quietly collect information on those who possess very real threats to our country, individuals like Julian Assange and Edward Snowden seek to use that information to make a name for themselves," Mr Pompeo said. "As long as they make a splash, they care nothing about the lives they put at risk or the damage they cause to national security."
Wikileaks and others were quick to point out that Mr Pompeo himself had publicly shared a link to the group's page during the election campaign.
In a tweet which has now been deleted, Mr Pompeo wrote: "Need further proof that the fix was in from Pres. Obama on down? BUSTED: 19,252 Emails from DNC Leaked by Wikileaks."
Additional reporting by AP
Join our commenting forum
Join thought-provoking conversations, follow other Independent readers and see their replies