Mountain lion breaks into zoo and mauls a koala to death
The zoo director said it was 'a pretty good feat in itself. ... It was a pretty quick snatch'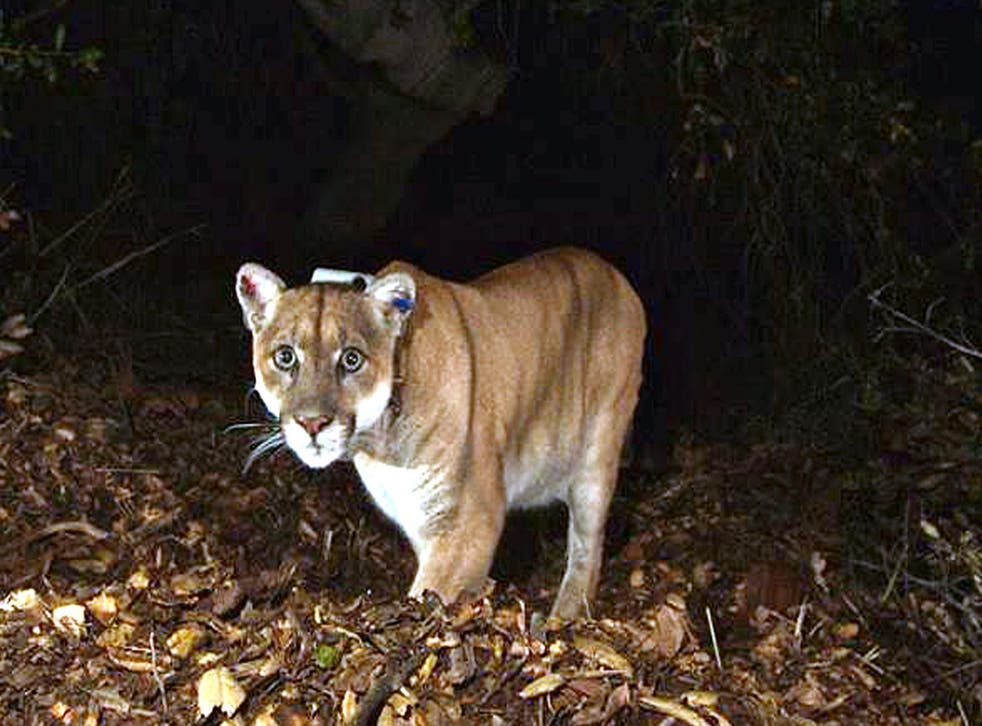 A wild mountain lion known as P-22 is suspected of breaking into Los Angeles zoo and mauling a koala to death.
P-22 lives in Griffith Park and gained fame when it was photographed striding past the Hollywood sign.
Surveillance cameras showed the lion prowling around the zoo the night of Killarney the koala's death.
The animal is thought to have jumped over an 2.4m-high wall to enter the 14-year-old koala's enclosure.
L.A. Zoo director John Lewis told the L.A. Times the koala had been "very individual".
"At night, for whatever reason, it was typical for her to walk around," he said. "The other koalas were up in the trees.
"He had to jump down into the enclosure and jump back out with the koala.
"It's a pretty good feat in itself. ... It was a pretty quick snatch."
Killarney weighed 15 pounds and arrived at L.A. Zoo in May 2010. She was born in 2001, Mr Lewis said.
Deputy Los Angeles Mayor Barbara Romero said that precautions were being taken to safeguard the other animals at the zoo.
"Unfortunately, these types of incidents happen when we have a zoo in such close proximity to one of the largest urban parks in the country," he said.
Los Angeles at night

Show all 12
"We are investigating the circumstances of the koala's disappearance, but in the meantime, we are taking action to ensure that all of our animals are safe.
"The koalas have been removed from their public habitats for now, and other animals are being moved to their night quarters when the zoo closes."
Others have claimed this incident highlights the need to relocate P-22 into a safer environment away from human interaction.
City Councilman Mitch O'Farrell said: "Regardless of what predator killed the koala, this tragedy just emphasizes the need to contemplate relocating P-22 to a safer, more remote wild area where he has adequate space to roam without the possibility of human interaction.
"P-22 is maturing, will continue to wander and runs the risk of a fatal freeway crossing as he searches for a mate.
"As much as we love P-22 at Griffith Park, we know the park is not ultimately suitable for him. We should consider resettling him in the environment he needs."
Register for free to continue reading
Registration is a free and easy way to support our truly independent journalism
By registering, you will also enjoy limited access to Premium articles, exclusive newsletters, commenting, and virtual events with our leading journalists
Already have an account? sign in
Register for free to continue reading
Registration is a free and easy way to support our truly independent journalism
By registering, you will also enjoy limited access to Premium articles, exclusive newsletters, commenting, and virtual events with our leading journalists
Already have an account? sign in
Join our new commenting forum
Join thought-provoking conversations, follow other Independent readers and see their replies