Woman thrown off plane for repeatedly singing Whitney Houston hit 'I Will Always Love You'
The unnamed woman was handcuffed and removed from the flight by air marshals
Rob Williams
Tuesday 14 May 2013 19:31 Comments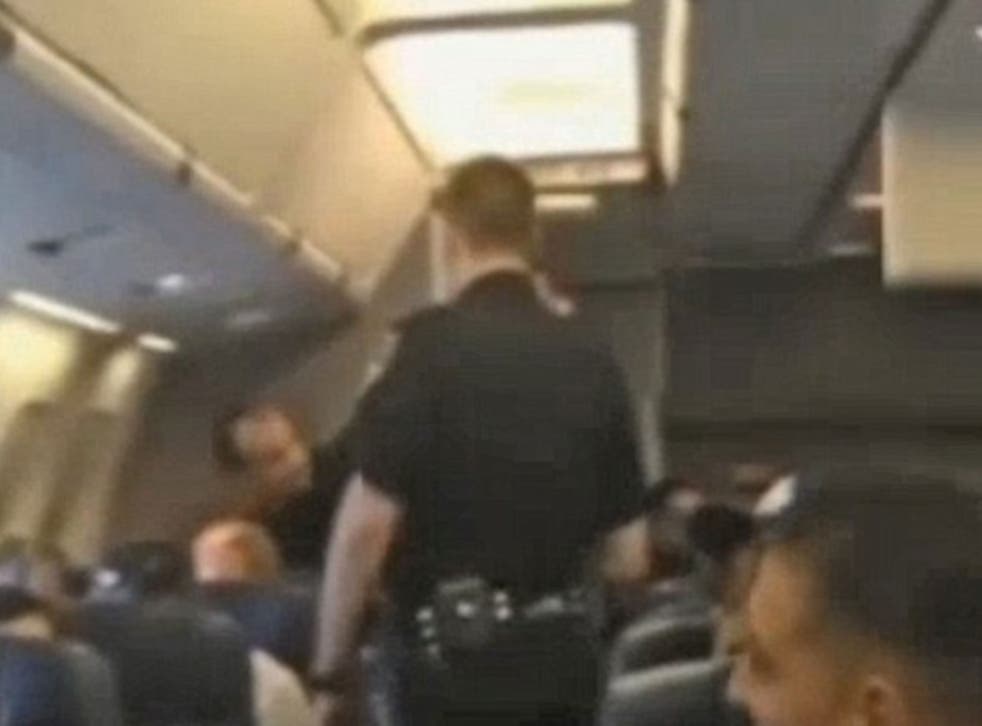 An American Airlines flight was forced to make an emergency landing after a woman on board refused to stop singing Whitney Houston's hit song 'I Will Always Love You'.
The unnamed woman was handcuffed and removed from the flight by air marshals after it was forced to divert to Kansas City Airport.
Remarkably she was still singing the 1992 song when escorted from the plane.
According to reports she began her endless rendition of the divisive tune shortly after the flight took off. Passengers managed half their journey before the singing became unbearable and a marshal was forced to intervene.
Airport spokesman Joe McBride said: "The woman was being disruptive and was removed from the plane for interfering with the flight crew.
"There was a federal air marshal on the aircraft, who subdued the woman and put her in cuffs and removed her from the plane."
The woman was later interviewed by police and released without charge.
The song, which was written by American singer-songwriter Dolly Parton, is famous for featuring in the 1992 film The Bodyguard.
It reached number one in the UK and won Record of the Year and Best Female Pop Vocal Performance at the 36th Grammy Awards in 1994.
It remains one of the best selling singles of all time.
Register for free to continue reading
Registration is a free and easy way to support our truly independent journalism
By registering, you will also enjoy limited access to Premium articles, exclusive newsletters, commenting, and virtual events with our leading journalists
Already have an account? sign in
Join our new commenting forum
Join thought-provoking conversations, follow other Independent readers and see their replies