Woman who 'drop-kicked son's cake' faces new charge over ice cream assault
Tricia Kortes, 46, was reportedly unhappy the shop did not have her favourite ice cream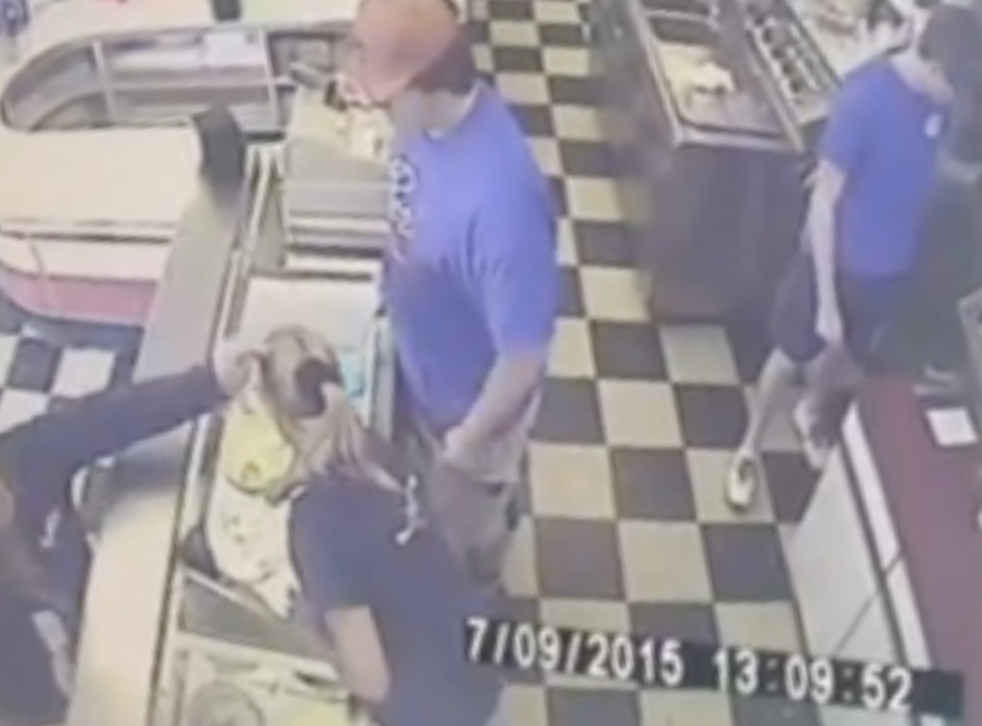 A women who made local news headlines for allegedly drop-kicking her son's birthday cake at a bakery has been handed a new charge related to violence at an ice cream parlour.
Tricia Ann Kortes, from Oakland County in Michigan, appeared in court on charges of assault and battery over an incident at Ray's Ice Cream in Royal Oaks on 9 July, 2015.
Employees at the ice cream parlour did not know her name, but claim they recognised Ms Kortes in media reports about the cake incident in June this year.
The ice cream shop's CCTV allegedly shows the mother striking Ray's employee Linda Wallner on the head, ABC7 reports.
Ms Wallner says the 46-year-old was angry the shop didn't have her favourite flavour.
Ms Kortes was initially charged with disorderly conduct for kicking a "Superman v Batman" birthday cake intended for her son at a Kroger grocery store in Bloomfield Township.
Kroger employees said Ms Kortes was unhappy with how the cake turned out and went behind the bakery counter to "fix" it.
The Queen's Bake Off cake
She was told she couldn't enter staff areas, at which point a witness says she threw the cake on the floor before stepping on it and shouting: "They f****** ruined my seven-year-old's birthday cake".
Ms Kortes has denied she drop-kicked the cake, saying it accidentally fell from her hand.
She is due back in court on September 12 and if convicted of the misdemeanor offense relating to the ice cream incident, she will face a penalty of 93 days in prison and a fine up to $500 (£382).
Register for free to continue reading
Registration is a free and easy way to support our truly independent journalism
By registering, you will also enjoy limited access to Premium articles, exclusive newsletters, commenting, and virtual events with our leading journalists
Already have an account? sign in
Register for free to continue reading
Registration is a free and easy way to support our truly independent journalism
By registering, you will also enjoy limited access to Premium articles, exclusive newsletters, commenting, and virtual events with our leading journalists
Already have an account? sign in
Join our new commenting forum
Join thought-provoking conversations, follow other Independent readers and see their replies