One of the oldest gorillas in the world, Vila, dies aged 60
Vila was the matriarch of five generations of apes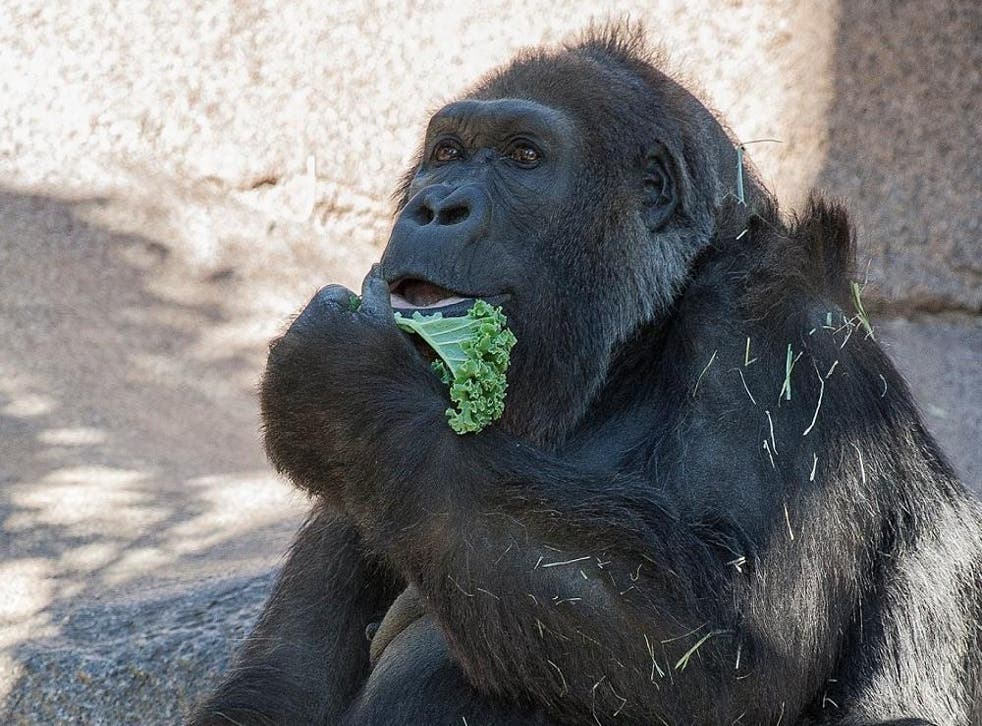 One of the world's oldest gorillas has died at San Diego Zoo Safari Park.
Vila, who died three months after turning 60, was the matriarch of five generations of gorillas.
Born in what is now the Democratic Republic of the Congo in 1957, she came to the zoo in 1959 before being moved to the safari park in 1975.
She served as a surrogate mother for several western lowland gorillas, a species listed as critically endangered by the by the International Union for Conservation of Nature.
Workers at the zoo said Vila, who had arthritis and other health conditions as a result of her age, died surrounded by members of her family.
Randy Rieches, curator of mammals at the safari park, said in a statement: "Vila touched many people throughout her lifetime.
"She will be missed by zoo members, guests, volunteers and staff."
World news in pictures

Show all 50
Gorillas typically live to around 35 to 40 years old but reproduce slowly, raising one infant for several years before giving birth again, which makes the species vulnerable to population decline.
They are also hunted for the bushmeat trade and threatened by habitat destruction, large swathes of forest are cleared for the timber trade and people cut down trees for agriculture.
Gorilla populations have also been reduced by the Ebola virus.
Register for free to continue reading
Registration is a free and easy way to support our truly independent journalism
By registering, you will also enjoy limited access to Premium articles, exclusive newsletters, commenting, and virtual events with our leading journalists
Already have an account? sign in
Register for free to continue reading
Registration is a free and easy way to support our truly independent journalism
By registering, you will also enjoy limited access to Premium articles, exclusive newsletters, commenting, and virtual events with our leading journalists
Already have an account? sign in
Join our new commenting forum
Join thought-provoking conversations, follow other Independent readers and see their replies