YouTube video of men trying to take 'drunk girl' home with them receives nearly 3 million views
But some viewers have questioned whether the video is real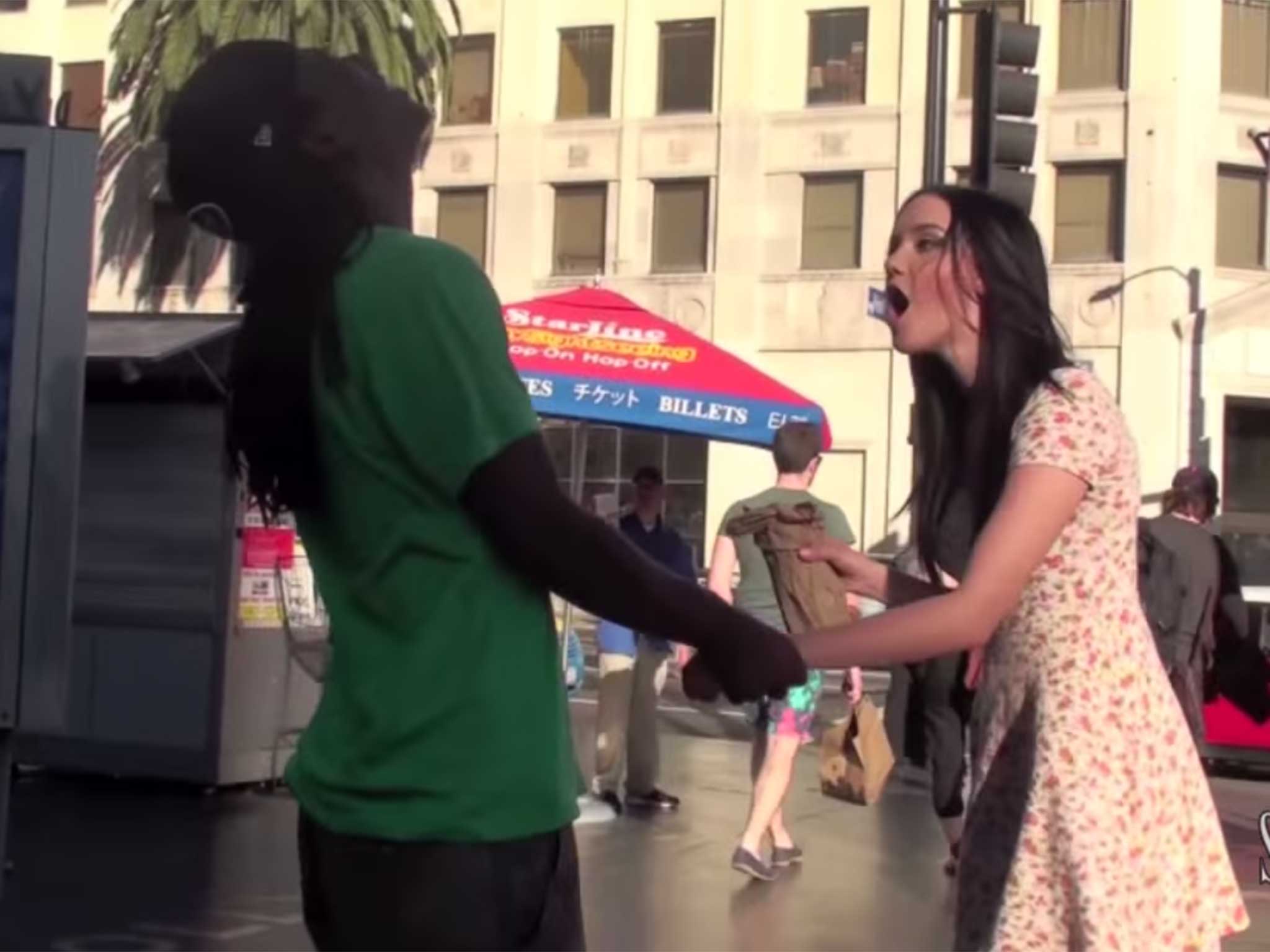 A video posted on YouTube that appears to show a woman incapacitated by drink being picked up by a handful of men has been viewed nearly three million times.
In the video, following on from the shocking success of footage showing a woman being repeatedly catcalled in New York, the young woman is seen swaying and confusing her words along Hollywood Boulevard.
"Hey guys, today I'm on Hollywood Boulevard, I've had a little too much to drink. Let's see if anyone will help me to get home," the woman says at the start of the experiment.
Drinking what she claims is a beer out of a paper bag, she appears to be approached by five different men – four of whom attempt to take her home, despite her repeatedly asking for directions to the nearest bus stop.
In one instance a man wearing a green t-shirt approaches her and tells her that they "is a bus line at my house", as the woman stumbles while holding onto his arm.
Only one man appears to actually help her, guiding her down some stairs and not attempting to take her home.
One of the men seems to attempt to get the woman into his car, telling her: "Let's go, come on … I just want to help you so much. It's OK, just come with me."
The woman ends each interaction by suddenly appearing to snap out of her inebriation, telling all the men she is suddenly "feeling better" and thanking them before walking away. The camera captures the men's confusion before cutting away.
The clip, created by Stephen Zhang, has already been viewed by 2.7 million people – although some have called into question the veracity of what is shown.
One user labelled the clip as "super fake", while many others suggested that the exchanges between the woman and the men appeared scripted.
"These videos are for shock value, edited and probably heavily scripted," writes another viewer, after one viewer claims: "This is really bad acting. No one would fall for such a bad drunk person impression."
Commenters have also pointed out that none of the men have had their faces obscured – unlike the New York video, which saw actress Shoshana Roberts walk through the city and receive over a 100 instances of verbal street harassment.
That video has now been viewed more than 35 million times.
Join our commenting forum
Join thought-provoking conversations, follow other Independent readers and see their replies