Zika virus transmitted via mosquitoes hits dozens of military members and their families
In all, 41 people - including a pregnant woman - have caught the virus while travelling outside the US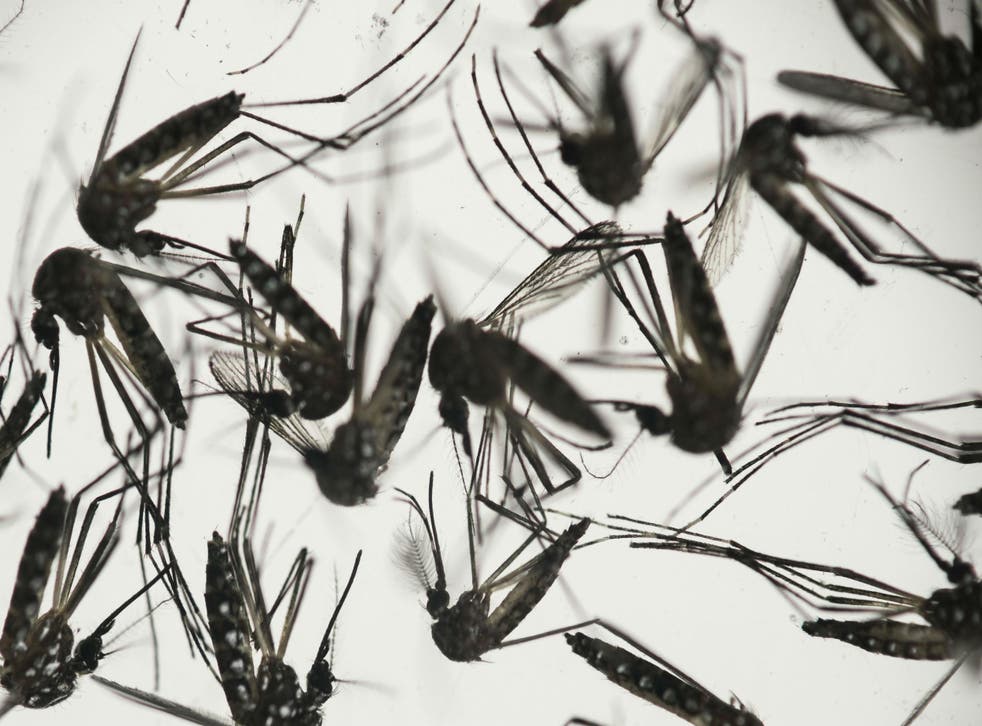 Dozens of members of the military and their families have contracted the mosquito-driven Zika virus, according to the US Department of Defence.
A total of 41 military staff, including one pregnant woman, and seven family members are infected.
The Pentagon told The Independent that most cases were contracted during personal travel to 16 different countries - including Jamaica, Haiti and Brazil - as well as the US territory of Puerto Rico.
The department did not provide the status of the expectant mother and her unborn baby, but said that anybody on active duty is covered by medical insurance.
Zika often produces only mild symptoms in adults but is believed to cause microcephaly in fetuses, which means babies are born with small skulls and incomplete brain development.
There are 200 military installations in areas where the virus can be found, but the military did not provide details of where exactly they had contracted the infection. So far no analysed mosquitoes found on these 200 sites tested positive for the virus.
The US continues to monitor those bases at risk, said spokesman Air Force Major Benjamin Sakrisson, and the military is working closely with federal, state and local authorities.
The Zika virus - in pictures

Show all 5
"Actions taken include increased emphasis on education about personal protective measures; increased attention to mosquito surveillance and control; expanded diagnostic laboratory testing; and increased attention and preparedness in medical treatment facilities to screen, diagnose, and care for infected individuals," Mr Sakrisson told The Independent.
Data from the Centres for Disease Control and Prevention found that there have been 1,658 reported cases of Zika within the continental US and Hawaii, as of 27 July.
The majority of those cases - 1,642 - were contracted outside the US. 15 cases are thought to have been transmitted via sexual intercourse.
The first case of Zika being contracted via sex was reported in February in Dallas.
The news comes as the state of Florida has confirmed that 15 people contracted the infection through indigenous mosquitoes.
The first case of female-to-male Zika transmission was confirmed in New York in July, and the first person to die of the virus in continental US happened in Utah the same month.
Congress has still not approved close to $2 billion worth of emergency funding to fight Zika, and the debate on that funding has stalled since February.
Register for free to continue reading
Registration is a free and easy way to support our truly independent journalism
By registering, you will also enjoy limited access to Premium articles, exclusive newsletters, commenting, and virtual events with our leading journalists
Already have an account? sign in
Register for free to continue reading
Registration is a free and easy way to support our truly independent journalism
By registering, you will also enjoy limited access to Premium articles, exclusive newsletters, commenting, and virtual events with our leading journalists
Already have an account? sign in
Join our new commenting forum
Join thought-provoking conversations, follow other Independent readers and see their replies