Afghan spy chief suicide bomber 'from Pakistan' says Karzai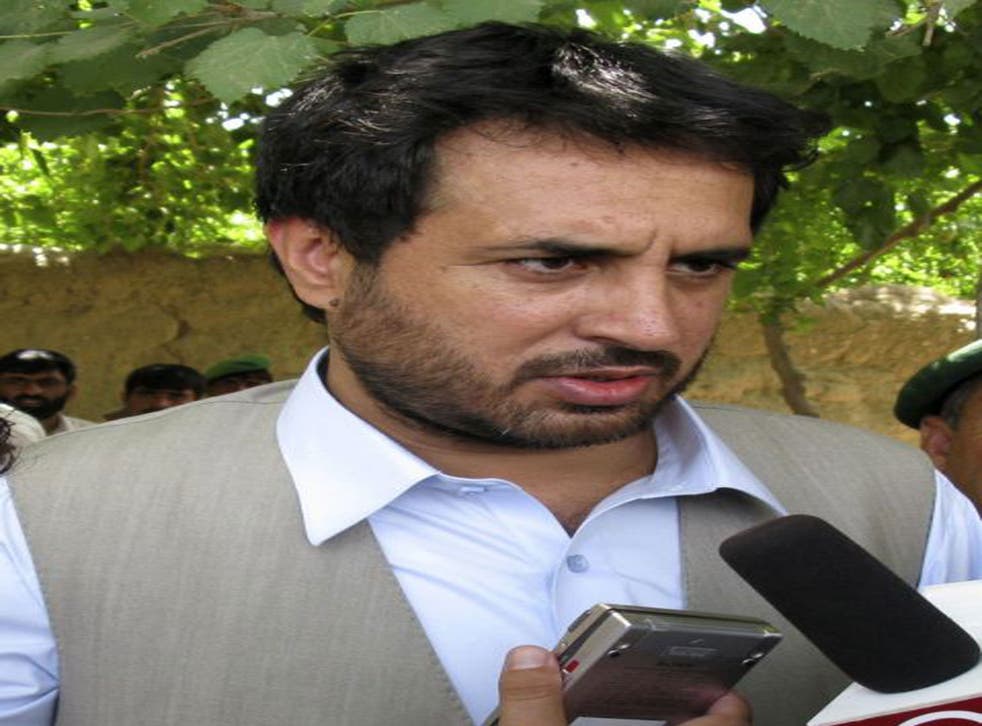 The assassination attempt on the Afghanistan's intelligence chief was planned in neighbouring Pakistan, President Hamid Karzai said today.
Karzai did not provide any evidence to back up his claim, and was careful not to accuse the Pakistani government of having any role in Thursday's suicide attack. But he said he would raise the issue with high-ranking Pakistani officials.
Speaking to reporters at the presidential palace, Karzai said Asadullah Khalid, head of the National Directorate of Security, was recovering from wounds he sustained when the bomber - posing as a messenger of peace - detonated explosives that he had hidden on his body. The Afghan intelligence agency said earlier that the explosives were hidden in the bomber's underwear.
The attack was a setback to fragile efforts to reconcile with insurgents and find a political resolution to the war in Afghanistan, now in its 12th year.
"We will be seeking a lot of clarifications from Pakistan because we know that this man who came there in the name of a guest to meet with Asudullah Khalid came from Pakistan," Karzai said. "We know that for a fact."
He called the attack "a very sophisticated and complicated act by a professional intelligence service."
"Where is this intelligence service? Is it in our neighbourhood, or somewhere else. We need to find out," he said.
The bomber managed to get close to Khalid by saying he wanted to discuss the Afghan government's efforts to work out a peace deal with the Taliban, the Afghan intelligence service said.
The assassination attempt was reminiscent of the September 2011 killing of former Afghan President Burhanuddin Rabbani, who at the time was the leader of a government-appointed peace council seeking reconciliation with militants. In that attack, an insurgent posing as a Taliban peace envoy detonated a bomb that was hidden in his turban as he met Rabbani at his Kabul home.
The Taliban claimed responsibility for the attack on Khalid.
Associated Press
Join our new commenting forum
Join thought-provoking conversations, follow other Independent readers and see their replies