Arrest of diplomat accused of submitting false documents to obtain work visa for her housekeeper, sparks row between India and US
Devyani Khobragade, India's Deputy Consul General in New York, was arrested by police, strip-searched, kept in a cell for six hours and then brought before a court before being given bail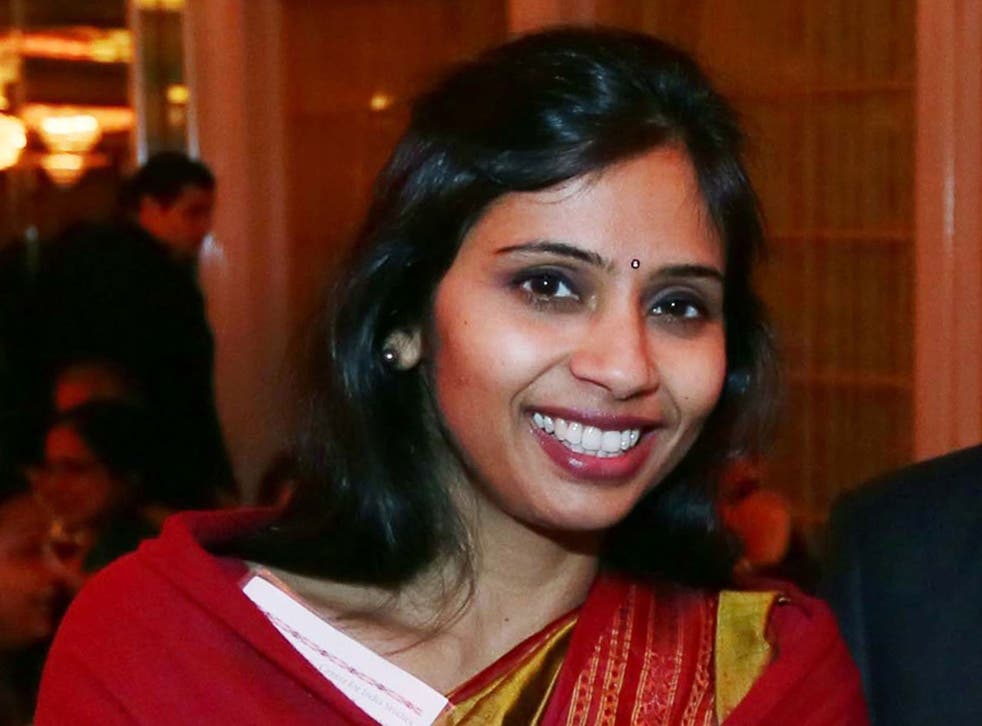 Barely a week goes by without one of the Indian newspapers publishing a story about the mistreatment of a maid or domestic servant.
Some, such as the report of a pair of dentists who went on holiday to Thailand leaving their 13-year-old maid locked up for five days with just salt and flour to eat and her movements monitored by CCTV, are striking in their detail.
Others, like the recent report of a young woman from the state of Jharkhand who was regularly assaulted with brooms and knives, are simply gruesome. In India, where almost every middle-class home employees one or more domestic workers to cook, clean, scrub and launder for modest sums, there are thousands of cases of abuse.
Those involved in trying to protect domestic workers say many of the cases never come to light.
Devyani Khobragade, India's Deputy Consul General in New York and the woman at the centre of a mounting stand-off between the US and India, is not accused of physically mistreating her domestic worker, Sangeeta Richards.
But she is accused of submitting false documents to obtain a work visa for her housekeeper. According to prosecutors, Ms Khobragade, 39, claimed she paid the woman $4,500 a month, but actually paid her around $3 per hour – more than the woman would earn in India but considerably less than agreed in the contract.
Last week, Ms Khobragade was arrested by police, strip-searched, kept in a cell for six hours and then brought before a court before being given bail. In India, most reaction has focused on the alleged mistreatment of Ms Khobragade, who, Indian media initially reported, had been arrested and handcuffed in front of her children. The country's national security adviser, Shivshankar Menon, termed the treatment of the diplomat "despicable".
India has reacted with vehemence, threatening counter-measures against US diplomats in Delhi, withdrawing some roadblocks near to the embassy and snubbing a visiting Congressional delegation.
However, the US prosecutor leading the case, the Indian-American Preet Bharara, has hit back at what he terms misreporting, saying Ms Khobragade was not made to undergo a cavity search and was not handcuffed, as had been claimed, and expressing surprise at the reaction in India. Reports suggest this is not the first time an Indian diplomat abroad has been accused by a domestic worker. In 2011, India's previous Consul General, Prabhu Dayal, had an accusation of sexual harassment levelled at him, only for the matter to be dropped. In 2010, a US court recommended that an Indian domestic servant be given $1.5m after being told an Indian diplomat and her husband had harassed and ill-treated her.
Geeta Menon, an activist with the Bangalore-based domestic workers' union Stree Jagruti Samiti, said she believed many in India retained a "feudal attitude" when it came to dealing with domestic employees.
"I think it relates to the bonded labour that used to happen in India," she said. "Also many of the people doing domestic work are [lower caste] and they are doing cleaning which is considered low-level work."
India's Foreign Minister, Salman Khurshid, did not agree. According to the Associated Press, Mr Khurshid told reporters that Ms Richards had been trying to blackmail the diplomat and that a case had been brought against her in a court in Delhi earlier this year.
Join our new commenting forum
Join thought-provoking conversations, follow other Independent readers and see their replies