Bangladesh to bring in death penalty for rapists after weekend of protests
President expected to approve the ordnance on Tuesday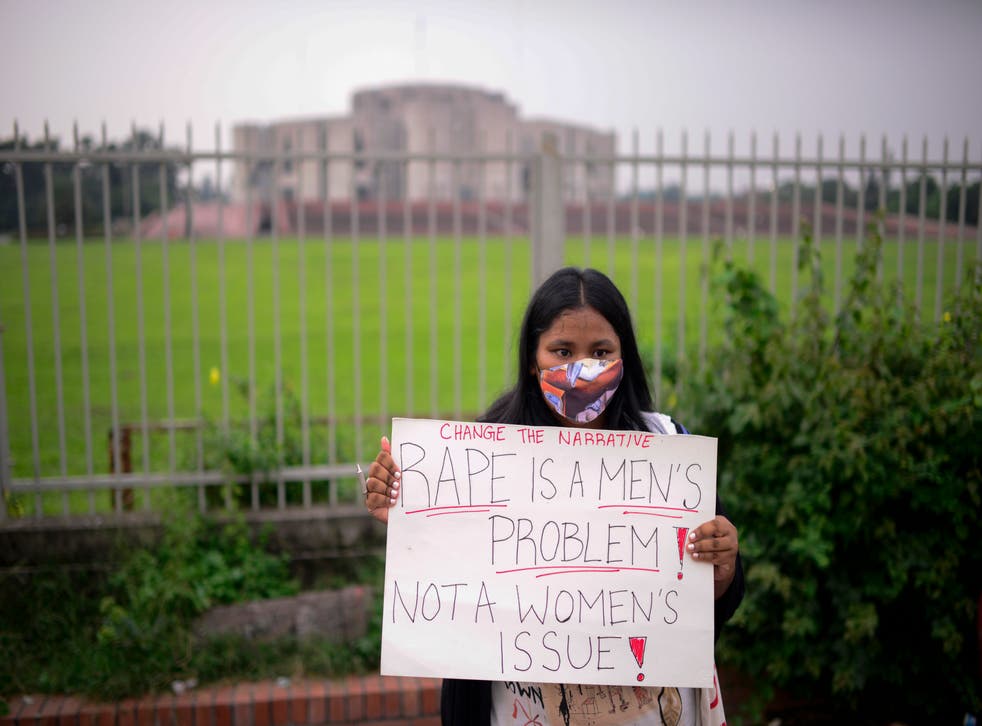 Amid nationwide protests following a surge in sexual crimes, Bangladesh's cabinet on Monday approved an increase in the maximum punishment in rape cases from life imprisonment to the death penalty.
Law Minister Anisul Haq said that the cabinet, chaired by Prime Minister Sheikh Hasina, approved the proposal to make the death penalty the highest punishment for rape.
"The law needed to be amended quickly...(Cabinet) has decided an ordinance will be promulgated tomorrow, with the approval of the president, as the parliament is not holding sessions currently," he said.
The country has seen a surge of sexual crimes in recent years, with nearly 889 incidents reported between January and September, more than a fifth of them gang rapes, according to human rights group Ain-o-Salish Kendra. According to the group, at least 41 victims died.
The recent protests broke out after a video of a group of men stripping and attacking a woman in a southeastern district of Noakhali went public.
An investigation by an autonomous state body, the National Human Rights Commission, found the woman in the video had been raped repeatedly and terrorised with weapons by one of the accused for over a year.
In another case, a woman was dragged into a college dorm from a car where she was travelling with her husband and was gang-raped. Several members of the ruling Awami League's student wing were arrested.
Placards bearing messages such as "No mercy to rapists", "Hang the rapists" and "Stop rape culture" were seen in protests over the weekend around the capital city of Dhaka.
"I was always shy and stayed away from protest rallies and processions as I am an introvert. But now I feel I can no longer stay silent. These rapes just can't go on and the rapists can't go scot-free. Something has to change," Saima Ajmeri, a 21-year-old university student told Al Jazeera.
Join our new commenting forum
Join thought-provoking conversations, follow other Independent readers and see their replies