Bangladeshi political leader Ghulam Azam sentenced to 90 years in jail for war crimes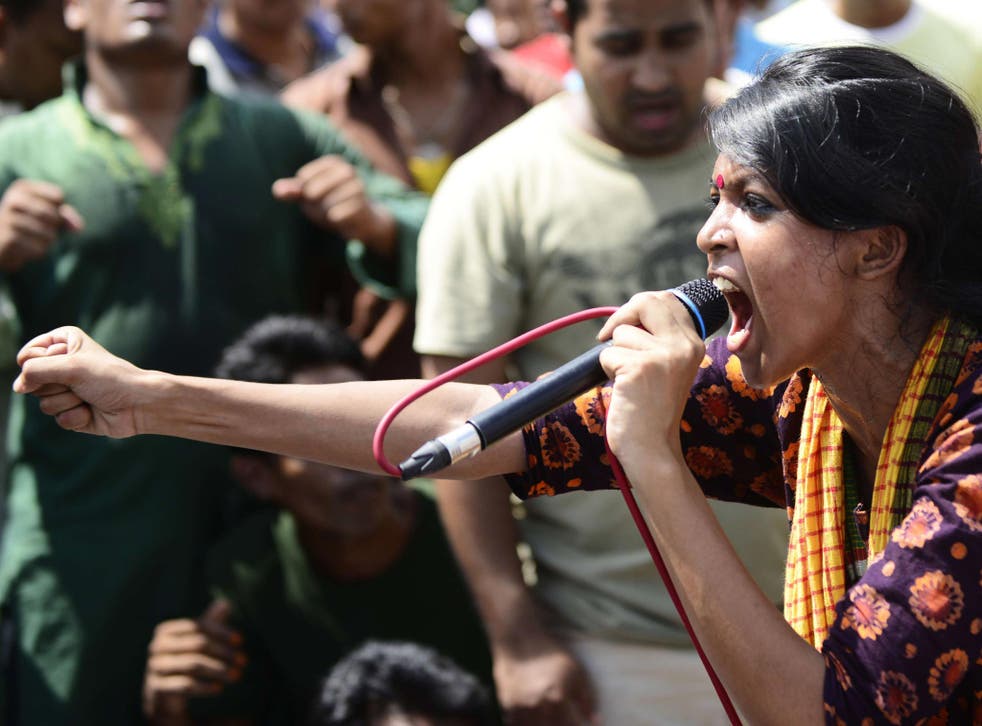 A Bangladesh war crimes tribunal has found the spiritual leader of the Jamaat-e-Islami party guilty of masterminding atrocities during the country's 1971 war of independence.
In its ruling on Monday, the International Crimes Tribunal found 91-year-old Ghulam Azam guilty of 61 charges including murder and torture during Bangladesh's war with Pakistan. The tribunal's three judges said although Azam's offences warranted death penalty, it would instead sentence him to 90 years in jail, out of consideration for his advanced age.
Supporters of Azam, the wartime leader of the country's largest Islamic party, called for a national strike on Tuesday in response to the ruling against him. Jamaat-e-Islami, a key party in Bangladesh's opposition, called the verdict "politically motivated".
At least six people were killed in street violence sparked by the ruling yesterday, according to local media, as police and opposition protesters - many of whom were calling for the death penalty for Azam - clashed with pro-Jamaat-e-Islami activists.
Azam, who led Jamaat-e-Islami from 1969-2000 and is still seen as its spiritual leader, was one of the most prominent figures opposed to Bangladesh's independence from Pakistan, believing that it would divide Muslims. He is accused of colluding with the Pakistani military junta at the time, and playing a pivotal role in setting up the infamous National Peace Committee, which mobilized the Razakars, an auxiliary force to the Pakistani army, against Bangladeshi freedom fighters.
Bangladesh has accused the Pakistani army of killing three million people and raping an estimated 200,000 women during the war, with the assistance of local groups such as the he Razakars. Al Badr, a specialised militia of the Razakars, has also been accused of executing Bangladeshi intellectuals, days before Pakistani forces were defeated on 16 December, 1971.
After losing the war, Azam fled to London where he stayed for seven years. After the assassination of independence movement leader and Bangladesh's first president Sheikh Mujibur Rahman in 1975, Azam returned to Bangladesh in 1978 during the Bangladesh Nationalist Party (BNP) founder Ziaur Rahman's rule. Azam retired in 1999, but his party has remained a key ally of the opposition BNP.
Gonojagoron Mancha, a Tahrir Square-style youth protest movement, rejected the ruling against Azam as too lenient. Thousands of members occupied Dhaka's Shahbagh intersection after the tribunal sentences another Jamaat party leader to 31 years in prison for war crimes in February.
"We are not going to leave Shahbagh till our demand for death to all war criminals is met," Ganajagoron Mancha spokesperson Imran H Sarker told The Independent. "As part of our protests, we have called a nationwide strike on Tuesday," he added.
Jamaat, a key member of the 18-party alliance opposition led by BNP, also called a strike on Tuesday, adding that it believed the verdict to be "politically-motivated".
Analysts fear the worst for the political situation in Bangladesh ahead of the national parliamentary elections due around December of this year.
A total of five Jamaat leaders have now been convicted by the war crimes tribunal. When Delwar Hossain Sayedee was handed a death sentence for war crimes in February, at least 150 lost their lives across the country during two weeks of violence, as Jamaat activists attacked police, political party members and government infrastructure.
Haider Akbar Khan Rono, a member of the presidium of the Communist Party of Bangladesh, told The Independent he too rejected the verdict, and that further reaction to it verdict is likely to be witnessed during the elections.
"We can see that there is an unhealthy polarization in Bangladesh's politics with BNP backing anti-liberation forces and the ruling grand alliance, led by Bangladesh Awami League (AL), gradually losing popularity as has been reflected through AL's loss to BNP in all the five city corporation elections this year," he told The Independent.
Four others Jamaat leaders, including party chief Motiur Rahman Nizami, secretary general Ali Ahsan Muhammad Mujahid, as well as BNP leaders and former ministers Abdul Aleem and Salahuddin Quader Chowdhury, are currently on trial accused of orchestrating crimes against humanity during 1971.
Other Jamaat leaders convicted this year
Abul Kalam Azad
Also known as 'Bachhu Razakar' for his prominent role in the anti-independence Rakakar militia, the former Jamaat member was convicted in absentia in January or orchestrating war crimes including torture and rape, and handed the death penalty. He is believed to be in India or Pakistan.
Abdul Quader Molla
Jamaat's secretary general, also known as the 'butcher of Mirpur', was sentenced in February to 31 years in prison after being found guilty of several cases of murder and rape during 1971. The verdict led to mass protests by the 'Gonojagoron Mancho' movement which has called for death sentences for all war criminals.
Delwar Hossain Sayedee
On 28 February, Jamaat's deputy leader was sentenced to death on eight charges including murders, mass killings, rapes and arson attacks. Two weeks of violence ensued, with 150 reported killed.
Muhammad Kamaruzzaman
On 9 May, Jamaat's assistant secretary general was sentenced to death on seven charges of crimes against humanity allegedly committed during the 1971 war.
Register for free to continue reading
Registration is a free and easy way to support our truly independent journalism
By registering, you will also enjoy limited access to Premium articles, exclusive newsletters, commenting, and virtual events with our leading journalists
Already have an account? sign in
Register for free to continue reading
Registration is a free and easy way to support our truly independent journalism
By registering, you will also enjoy limited access to Premium articles, exclusive newsletters, commenting, and virtual events with our leading journalists
Already have an account? sign in
Join our new commenting forum
Join thought-provoking conversations, follow other Independent readers and see their replies