Beijing's bid for cool: Ang Lee's Olympic rapprochement
China has banned the US-schooled director's films and even his Oscar acceptance speech. But now the prodigal son is back in favour as ambassador for the 2008 Games. By Clifford Coonan
Wednesday 18 October 2006 00:00 Comments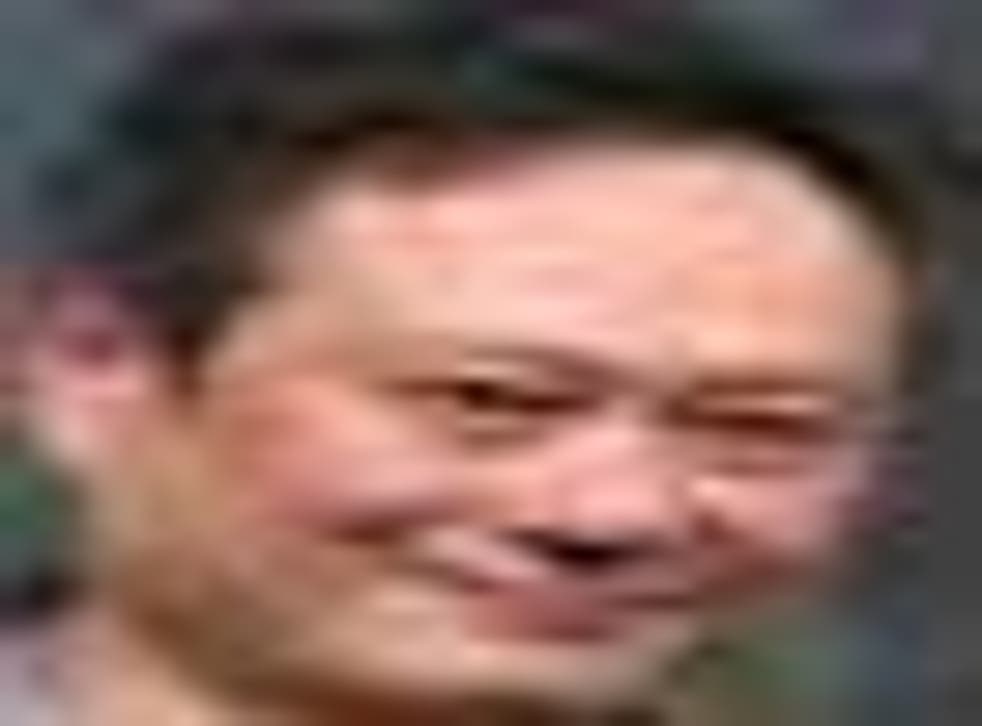 Ang Lee is a free-wheeling, US-schooled film director from what China likes to call the renegade province of Taiwan. His films are regularly banned by Beijing for their controversial content and his Oscar acceptance speech had to be censored on state TV. The movie maverick is hard to picture as China's first choice as an ambassador for the Beijing Olympics in 2008. And yet Ang has just been selected as an arts and culture consultant for the opening and closing ceremonies of the Games.
It is difficult to overstate the importance of the Olympics in China. The announcement that China would host the two-week event was greeted with a massive outpouring of national pride. The capital is being remodelled for the Games and no other single event has better crystallised China's bid to become a fully paid-up respectable member of the global community than this high-profile athletics competition.
So why did China choose this 51-year-old Oscar winner to advise a creative team headed by fellow director Zhang Yimou that also included Hollywood's Steven Spielberg? (He was among the first Westerners to shoot a film in China when he made Empire of the Sun in 1987.)
Ang's appointment is a calculated risk. It shows just how seriously the Chinese government and the Beijing organising committee (BOCOG) is taking its efforts to make sure the Olympics are the biggest, brightest and most spectacular event in the history of the Games.
Like many people around the world, they have seen the sweeping martial-arts scenes that made Ang's 2001 box-office smash Crouching Tiger, Hidden Dragon so successful. Or the breathtaking scenes of imperial might that made Zhang Yimou's Hero the best-selling Chinese movie.
Chinese cinema is seriously hip and China wants that cool to rub off on the Olympics opening and closing ceremonies, on 8 and 24 August.
While we cannot expect to see Björk in an enormous, fabulous flowing dress as we did at Athens in 2004, the choice of Ang Lee, Zhang Yimou and Steven Spielberg shows China is gearing up for something spectacular.
Zhang Yimou's last two big-budget movies, Hero in 2002 and House of Flying Daggers in 2004, showcased a film industry that has the stars, the sets and the budgets to compete with the best of Hollywood. Ang Lee's Crouching Tiger in 2001 started the ball rolling, revealing the talents of the actress Zhang Ziyi and giving an international audience a taste of Hong Kong legends such as Chow Yun-Fat.
But the selection of Ang Lee also highlights a contradiction between the way China would like to be perceived by the world and the way its internal complicated politics work. China considers Taiwan as sovereign territory, a renegade province that will one day be returned to the fold, by force if necessary. Beijing censors any reference to the self-ruled island which suggests it is not part of "one China".
Lee was born in southern Taiwan and is viewed on the mainland as a native son. He built up his profile in Asia with his early movies, The Wedding Banquet and Eat Drink, Man Woman in 1993 and 1994 respectively, then embarked on films in the West, including Sense and Sensibility in 1995 and The Ice Storm in 1997, which transformed him into a big international player.
Crouching Tiger, Hidden Dragon made him a huge name in China five years ago and national pride was again stirred when he picked up the best director Oscar for Brokeback Mountain this year. But homosexuality is still not widely tolerated in China and was considered a mental illness until five years ago. There was no way a gay cowboy romance was likely to get a release on the Chinese mainland, although it sold well on pirate DVD.
Chinese state media also cut the part of his acceptance speech where he thanked, in Chinese, "everyone" in Taiwan, China and Hong Kong. But the Chinese organisers seem prepared to set aside any misgivings over Ang's previous form in the interest of staging a great show in 2008.
Much the same is true of Zhang Yimou, who was had run-ins with the censors for his arthouse classics such as Raise the Red Lantern and Red Sorghum.
But many people saw "Hero" in 2002 as an endorsement of the Chinese Communist Party in the way the main character ultimately bows to the ruling order, and they speculated that Zhang has done that, too. He denies it but not vociferously enough for many colleagues in the Chinese film business, who say his role as Olympic Games event organiser is payback for doing the right thing by the powers-that-be.
Although the Chinese film industry is growing in international importance, it has proved increasingly difficult for Chinese censors to keep a handle on it. Most underground films featuring political content in China are never given a theatrical release and their directors are routinely banned. The exciting director Lou Ye was banned for five years in May after failing to submit his Cannes Film Festival entry, Summer Palace, for censorship.
The organising committee for the 2008 Olympics is making sure the details stay under wraps, and commentators in the Chinese media are curious about how the panel of artistic directors will present China's 5,000-year-old culture during the ceremony, which is to last four hours.
If Zhang's previous stagings of operatic battle scenes and elaborate ancient rituals are anything to go by, the ceremony will be on a monster scale. Observers can also expect to see a lot of red, China's national colour. And the production notes of Zhang Yimou's version of The First Emperor, starring Placido Domingo onstage in the Metropolitan Opera House in New York in December, may also give clues.
Zhang says there is more to Chinese culture than lanterns and opera, and he will show the world this at the opening ceremony. "There are just so many well-known Chinese elements, such as lanterns, kites and Peking operas," he told China Daily. "There are also many aspects of Chinese culture few people know. For instance, I saw many different kinds of performances when I went to Yunnan to collect folk arts. They are new to people outside."
There may also be clues in a recent series of shows called Impression Lijiang which he has directed in Yunnan province in south-west China, where some commentators say the director has been practising for the Olympics.
Staged at the foot of Yulongxue (Jade Dragon Snow) Mountain, the shows feature hundreds of locals from 10 ethnic groups performing songs, dances and other folk rituals. They began with more than 400 male performers in their traditional costumes shouting "We are farmers, we are stars" at the sky
Will Zhang, Ang and Spielberg go for a storytelling format or not? We could have a ceremony focusing on traditional Chinese stories, such as that of Pan Gu, creator of the universe in Chinese mythology who separated heaven and earth. Or Nu Wa, a goddess who patched the holes in the sky with stone blocks. Or even the Magpie Bridge meeting, where Herd-boy and Weaving Girl, the separated lovers in Chinese mythology, meet each other again each year.
The head of BOCOG, Liu Qi, congratulated the team of consultants and said he hoped they would "with rich experience and far-reaching vision ... provide precious suggestions and advice to the organising team". Then Lee and the other consultants were briefed by Zhang on the progress of the creative side and gave their opinions.
The team also includes Manuel Huerga, director of the opening ceremony in Barcelona 1992, David Atkins, artistic director of the opening ceremony in Sydney 2000, David ZolkWer, chief designer of the opening ceremony in Athens 2004 and Richard Peter Birch, who has participated in four opening ceremonies since 1984 in Los Angeles.
The opening ceremony for the Games, which will be themed "one world, one dream", will be in the Olympic Stadium, designed by the ultra-chic architects Herzog & De Meuron, with 92,000 guests. Beijingers call it the Bird's Nest for its futuristic, nest-like, steel-boned exterior. China is building 12 venues, expanding 11 existing ones and setting up eight temporary ones for the Games and all venues will be ready before the end of next year, organisers say.
Last week, Olympic organisers introduced a promotion programme called Vision Beijing, in which five international film directors will be asked to shoot a five-minute film to publicise Beijing. The Italian director Giuseppe Tornatore will be involved in the project, as will the Iranian director Majid Majidi.
"The ceremonies are often the most glamorous parts of the Games, and are always seen as major criteria of each city's success," said Briton ZolkWer, who oversaw the Athens event, in a TV interview in Beijing.
There are jokes doing the rounds that the big job for a director during the 2008 Games will be keeping traffic moving in the city; there could be 3.5 million cars on the roads in 2008.
So we shall wait and see. The smart money says kung-fu is likely to feature in the show; both Zhang and Ang have shown themselves to be big fans of gymnastic martial arts displays. Whatever they choose, getting it right is crucial: the Chinese people demand it.
The organising chief, Liu, said: "The 1.3 billion Chinese people are full of aspirations for the Olympic Games, and they have very high expectations for the opening ceremony."
Register for free to continue reading
Registration is a free and easy way to support our truly independent journalism
By registering, you will also enjoy limited access to Premium articles, exclusive newsletters, commenting, and virtual events with our leading journalists
Already have an account? sign in
Join our new commenting forum
Join thought-provoking conversations, follow other Independent readers and see their replies