Indian press delighted at number of British-Indians in UK government after Boris Johnson's reshuffle
Rishi Sunak's appointment as chancellor makes headlines across country
Arjun Neil Alim
Monday 17 February 2020 16:39 Comments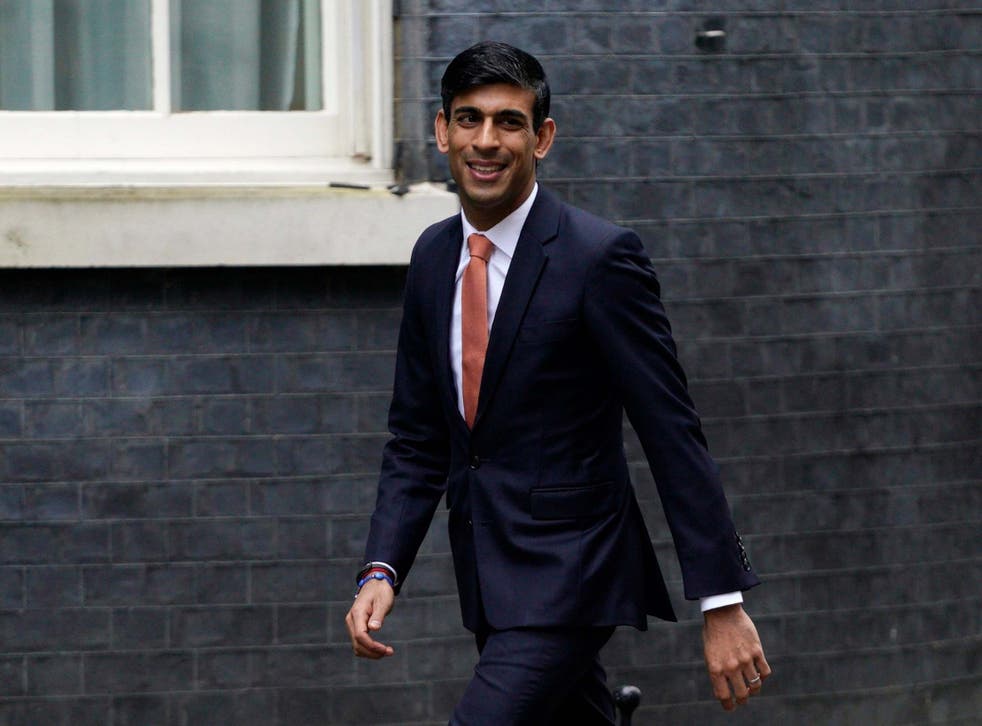 Boris Johnson's cabinet reshuffle last Thursday made headlines in India for the nomination of the country's first British-Indian chancellor of the exchequer. He replaced Britain's first Muslim chancellor, Sajid Javid.
Rishi Sunak was elevated from his post as chief secretary of the treasury to chancellor following the resignation of Sajid Javid. Mr Sunak entered parliament in 2015 from former Conservative leader William Hague's old seat of Richmond in Yorkshire.
The Times of India led with "Infy founder's son-in-law is UK finance minister", focusing on Mr Sunak's father-in-law N R Narayana Murthy, who co-founded Indian IT giant Infosys, worth an estimated £12bn.
The Deccan Herald suggests Mr Sunak is Britain's "PM in waiting" and runs through Mr Sunak's glittering career: from Winchester, "one of the country's most prestigious private schools"; to Oxford, Stanford and Goldman Sachs.
CNN-News 18, one of India's largest TV channels, laments that Indians appeared obsessed with Mr Sunak's "caste" according to Google. Meanwhile Indian politicians online complained that Mr Sunak was being defined by his wife's family.
Boris Johnson's cabinet reshuffle: Who's in and who's out

Show all 17
The head of the international branch of India's ruling nationalist party wrote on Twitter: "Describing @RishiSunak as Son-in-Law of Narayan Murthy in headlines is doing injustice to him. It's not his relationship with Infosys founder that awarded him this post."
Mr Sunak's grandparents emigrated from East Africa to the UK in the 1960s. He was born in Southampton, his father was a GP and his mother ran a pharmacy. He has spoken of his modest upbringing and the sacrifices his parents made to send him to fee-paying Winchester.
Most Indian newspapers expressed delight at the number of British Indians in government. The India Post calls it "the UK's most Indian-looking cabinet". The Times of India cheerfully splashed "Desis on top" (Desi is a colloquialism for South Asian) above an explainer showing that four "persons of Indian origin" (PIOs) were now in Mr Johnson's cabinet.
Along with Mr Sunak in cabinet are Priti Patel, Alok Sharma and Suella Braverman. Home secretary Ms Patel's Gujarati parents left Uganda in the 1960s and settled in Hertfordshire. Agra-born Sharma is the Secretary of State for Business, Energy and Industrial Strategy, as well as the head of the COP26 conference. And Suella Braverman, the new attorney general, traces her heritage to Goa.
A local right-wing news blog strikes a defiantly celebratory tone on the shattering of this glass ceiling: 'Sunak might be a British citizen but he is a proud Hindu and hasn't shied away from proudly showing his culture despite the media glare."
Ben Judah's 2015 Politico profile of 'The Maharajah of the Yorkshire Dales' features a few constituents who were wavering on their ethnic minority MP, with the phrase "I'm not racist but…" coming up.
In an interview with the Indian daily The Business Standard in 2015, Mr Sunak said of his identity: "British Indian is what I tick on the census, we have a category for it. I am thoroughly British, this is my home and my country, but my religious and cultural heritage is Indian, my wife is Indian. I am open about being a Hindu."
Register for free to continue reading
Registration is a free and easy way to support our truly independent journalism
By registering, you will also enjoy limited access to Premium articles, exclusive newsletters, commenting, and virtual events with our leading journalists
Already have an account? sign in
Join our new commenting forum
Join thought-provoking conversations, follow other Independent readers and see their replies