British Tibetan Monk 'assassinated' in China
High-profile monk co-founded the the Samye Ling Monastery in Scotland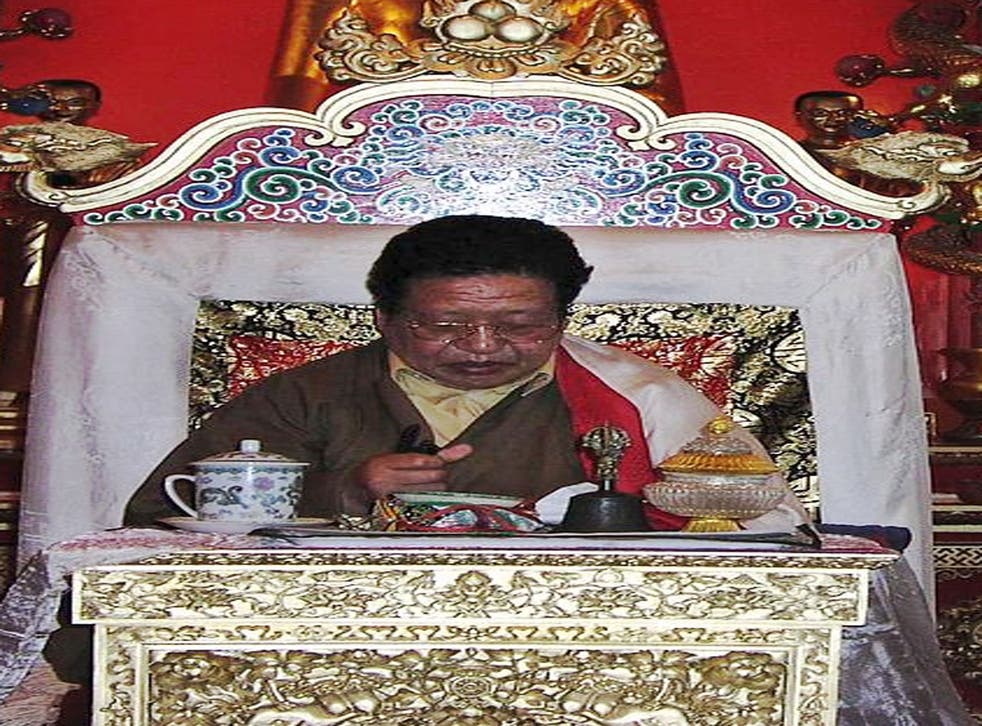 A British Tibetan monk who founded the first Tibetan Buddhist monastery in the West has been "assassinated" in China.
Dr Choje Akong Rinpoche was killed in the residential district of the city of Chengdu, according to a statement released by local police authorities.
The high-profile monk was well known within the community and had been credited with co-founding the the Samye Ling Monastery in Scotland in 1967, making it the first Tibetan Buddhist monastery in the West.
He maintained political ties with Beijing and met with Jia Qinglin, then chairman of China's top political advisory body, when he traveled to Britain in 2006 to explain Beijing's policies in Tibet, the official Xinhua News Agency has reported.
Three Tibetans allegedly confronted Akong Rinpoche, a British national, at his residence in the southwestern Chinese city of Chengdu on Tuesday and stabbed him to death along with his nephew and a driver, Chengdu police said.
Lama Yeshe Rinpoche, Choje Akong Rinpoche's younger brother confirmed his death in a statement released on their website. He said: "I am very, very sorry to inform you all that tragically, my brother Choje Akong Rinpoche, my nephew and one monk who was travelling with them, were all assassinated in Chengdu."
Lama Yeshe Rinpoche, who is the abbot of the ministry, said his brother's body would be transported to a hospital where a postmortem would be carried out.
Chengdu police said the suspected assailants have been detained and have admitted carrying out the killings. The case remains under investigation.
The UK Foreign Office said: "We can confirm the death of a British national in Chengdu, China, on 8 October.
"We are providing consular assistance to the family at this difficult time."
Lama Yeshe Rinpoche wishes to point out that English is not his first language and any suggestion of religious or political connotations implied by the word "assassination" were unintentional.
Join our new commenting forum
Join thought-provoking conversations, follow other Independent readers and see their replies