US calls on Burma to cooperate with UN investigation into abuse of Rohingya Muslims
Ambassador Nikki Haley urges international community to 'stand together' to protect minority community from violence and prejudice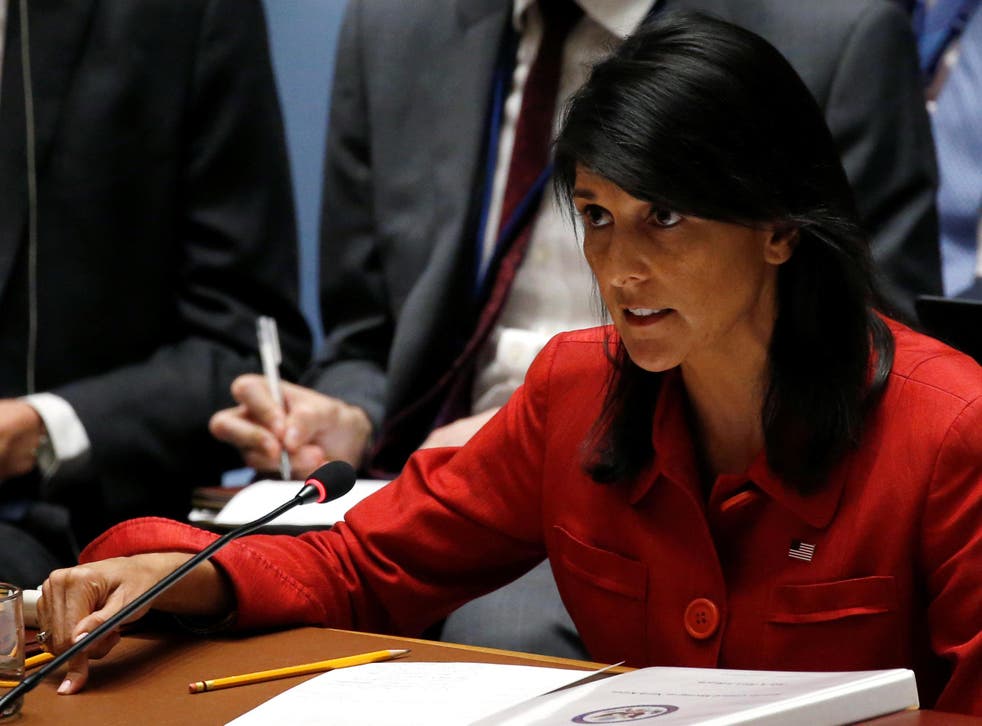 US Ambassador Nikki Haley is urging the international community "to stand together" and call on Burma's government to cooperate with a UN mission charged with probing alleged abuses by military and security forces, including against the minority Rohingya Muslim community.
Haley said Burmese officials recently announced that the government would deny visas to members of the UN Human Rights Council's fact-finding mission.
She stressed in a statement that "no one should face discrimination or violence because of their ethnic background or religious beliefs" and it's important that the government allow the mission to do its job.
The Rohingya face severe discrimination in Buddhist-majority Myanmar and were the targets of inter-communal violence in 2012 that killed hundreds and drove about 140,000 people from their homes to camps where most remain.
Associated Press
Join our new commenting forum
Join thought-provoking conversations, follow other Independent readers and see their replies