China aims to win the charm Olympics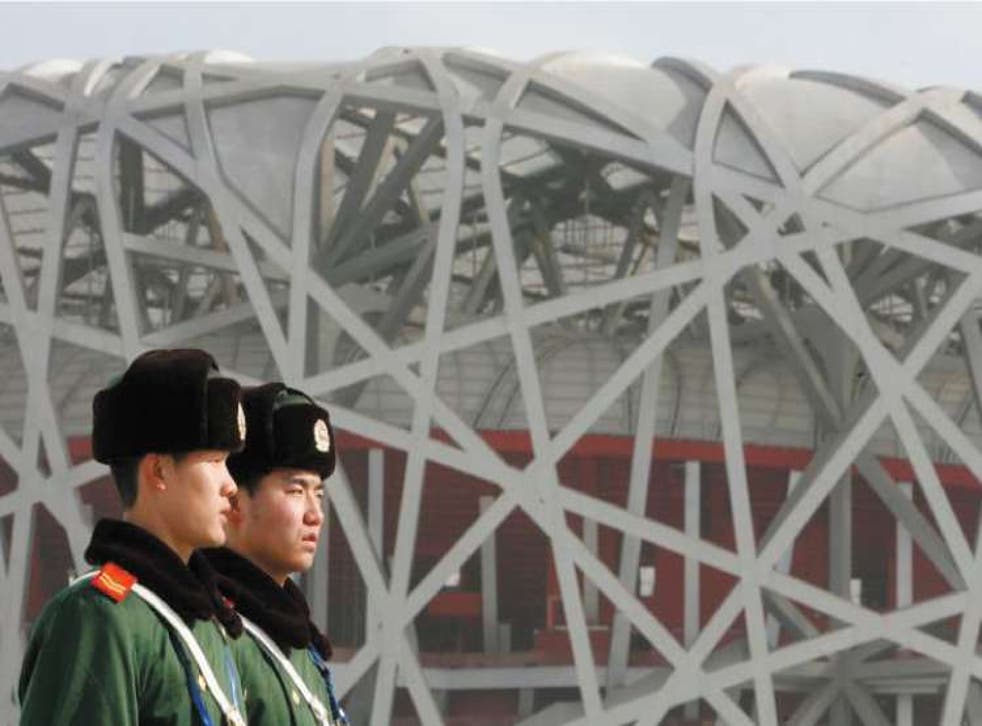 Olympics host China has fought back against international criticism over its role in the genocide in Darfur and its domestic human rights policy, saying Steven Spielberg was naïve to quit as artistic director for the games and insisting only 15,000 people have been moved to make way for the games' building project.
And Beijing's stance has been backed up by the global brands sponsoring the Olympics in August, who said they would support the Games despite Spielberg's move.
Having lost the first round of the Olympic PR battle, China has gone on a charm offensive since Spielberg quit. Premier Wen Jiabao went on record to say how much China had done for peace in Darfur and also said its special envoy to Darfur, Liu Guijin, would travel to Britain and Sudan in coming days.
"We're willing with Britain to continue making ceaseless efforts to appropriately resolve the Darfur issue," Wen told Gordon Brown.
First area to be dealt with was talk of massive relocations to make way for 31 Olympic venues. The Olympic relocation programme has been one of the focal points for complaints by human rights groups since Beijing was granted the games by the International Olympic Committee (IOC) in 2001. "Chai" or "demolish" signs went up all over the city and its ancient heritage fell prey to the wrecking ball, with the local residents forced to move to apartments outside the city.
In many cases it was a welcome escape from squalid conditions in overcrowded siheyuan (courtyard) dwellings, which often had scores of people living in houses built for one family. Compensation, when correctly paid, allowed families to move to clean new apartments, many of them with interior toilets for the first time.
However, too much money went into the pockets of corrupt cadres or developers, and the problems arose when people were not paid the right compensation or were forced to leave their houses against their will.
Zhang Jiaming, deputy head of the Beijing Municipal Construction Committee, said over 6,000 households have voluntarily relocated from the venue sites over the past several years, but insisted all had been given fair compensation.
"The relocation project went very smoothly, so no one was forced out of their homes at any of the venues," Zhang said.
Families who could prove ownership were compensated, on average, about 45,000 pounds, he said, which was more than adequate to allow displaced residents to pass up government-provided affordable housing, purchase an apartment and buy a new car.
Human rights groups said the figure was much higher, and the lack of transparency surrounding the relocation was a big problem.
"People did get money and were resettled, but what is important is what happened to the people who protested. Many people were taken to police stations or threatened with job dismissal," said Nicholas Bequelin, China researcher for Human Rights Watch.
News of the successful relocation programme came as Yang Chunlin, a local land rights activist, was tried this week for inciting subversion after he gathered thousands of signatures from disaffected farmers and protested against the Olympics, saying: "We want human rights, not the Olympics."
China is still smarting from Spielberg's decision to quit as artistic adviser to the Games over China's role in Sudan. The "E.T" director said China had failed to use enough of its sway with Khartoum to press for peace in Darfur.
The overseas edition of the Communist Party's official paper The People's Daily, carried veiled criticisms of the Oscar-winning director.
"A certain Western director is very naive and has come out with an over-the-top act that defies common sense. Perhaps that's just the special temperament of Hollywood figures," an editorial said.
"The Darfur problem was not created by China and is not in any way related to China's policies in Africa," People's Daily said.
Sponsors are staying true to China. While no official data is available, sponsors including big-name brands like McDonald's, Coca-Cola Samsung, have reportedly spent at least 500 million pounds on the games.
Yuan Bin, marketing director at the BOCOG Olympics organising committee, said all 63 sponsors had said they were committed to the Games, despite Spielberg's decision.
"The sponsors identify with the Olympic spirit and the objectives of the Olympic Games. That's why they want to stay the course," she said.
Join our new commenting forum
Join thought-provoking conversations, follow other Independent readers and see their replies