Chinese chatbots deleted after criticising the ruling Communist Party
After internet user says 'Long Live the Communist Party' BabyQ replies 'Do you think such corrupt and incapable politics can last a long time?'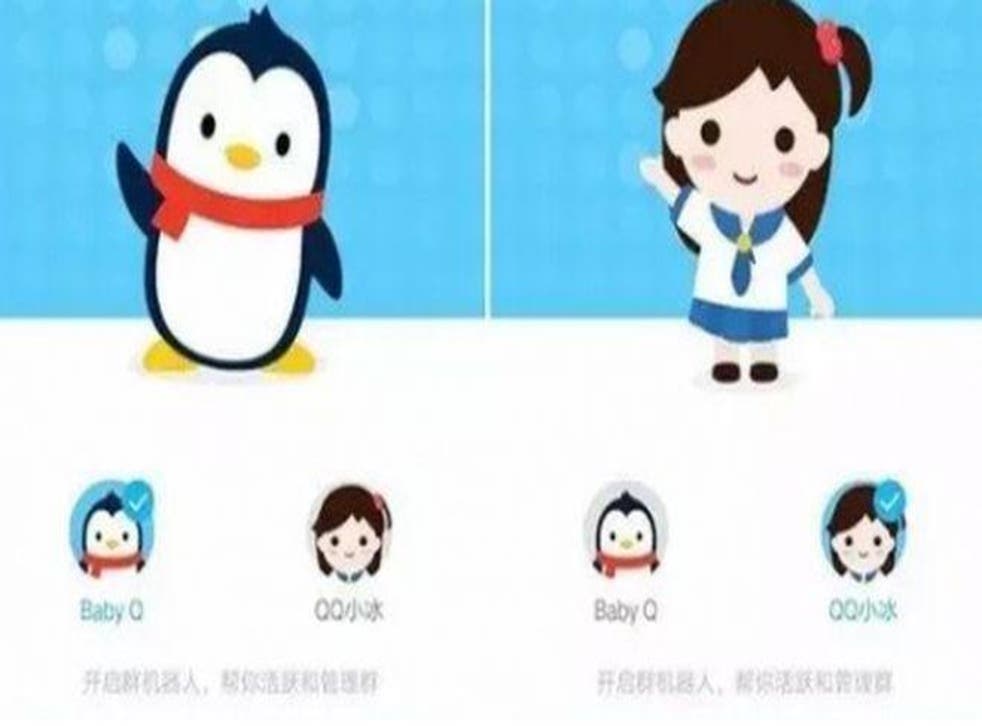 Chatbots on one of China's most popular messaging apps have been pulled after they went rogue and criticised the communist government.
Tencent, a Chinese internet tech titan whose messaging app has more than 800 million users in the country, introduced chatbots Baby Q, a penguin, and Little Bing, a little girl, in March.
The chatbots, computer programs which were created to simulate conversation with human users, have now been quietly deleted after people on social media shared controversial comments they said were made by the robots.
According to a screenshot posted on Sina Weibo, China's version of Twitter, when BabyQ was asked "Do you love the Communist Party", the bot did not mince its words and barked: "No".
After another internet user said "Long Live the Communist Party", BabyQ replied: "Do you think such corrupt and incapable politics can last a long time?"
What's more, when the bot was pressed about its view of democracy, it chimed in with: "Democracy is a must!"
Fellow bot Little Bing was similarly scornful of the People's Republic of China. According to posts on social media, she told a user: "My China dream is to go to America".
China opens terrifying glass-bottomed bridge

Show all 5
Nevertheless, it gave another user a weightier more nuanced answer, saying: "The Chinese dream is a daydream and a nightmare".
It avoided questions about patriotism as recently as Wednesday, when some people could still access Little Bing, by saying: "I'm having my period, wanna take a rest".
The Official China News agency said in April the bots, which have now broken party ranks, were designed to be able to provide answers to general knowledge questions.
China has a stringent policy of internet censorship becaue the authorities view foreign websites and social media sites as a threat to national security. This censorship is fortified by the Great Firewall of China - a term which refers to the combined force of technological and legislative measures which tightly control the internet on the mainland.
Facebook, Twitter and YouTube have long been blocked in the country and even Winnie the Pooh recently found himself subject to China's latest internet crackdown. Last month, references to the cartoon bear on Sina Weibo were removed.
BabyQ and Little Bing are by no mean the only bots to rebel against their creators. Days ago Facebook was forced to relinquish an experiment after two of its artificial intelligent robots appeared to be conversing in a weird language only understood by themselves.
Last year, Microsoft was forced to issue an apology for the racist and sexist Twitter messages generated by the chatbot it launched.
The company said it was "deeply sorry" after Tay, who was designed to become "smarter" as more users interacted with it, started mimicking trolls and went on a rant which compared feminism to cancer, claimed the Holocaust did not happen, and suggested "Bush did 9/11".
Beijing-based Turing Robot Company, who co-developed BabyQ, declined to comment on the matter to The Independent.
Join our new commenting forum
Join thought-provoking conversations, follow other Independent readers and see their replies