China wants to stop domestic violence, but the legal system still treats it as a lesser crime
After Li Hongxia was strangled by her husband, her family were worried that the murder of a poor woman in rural China would be swept away like dust, making it easy for the next abuser to strike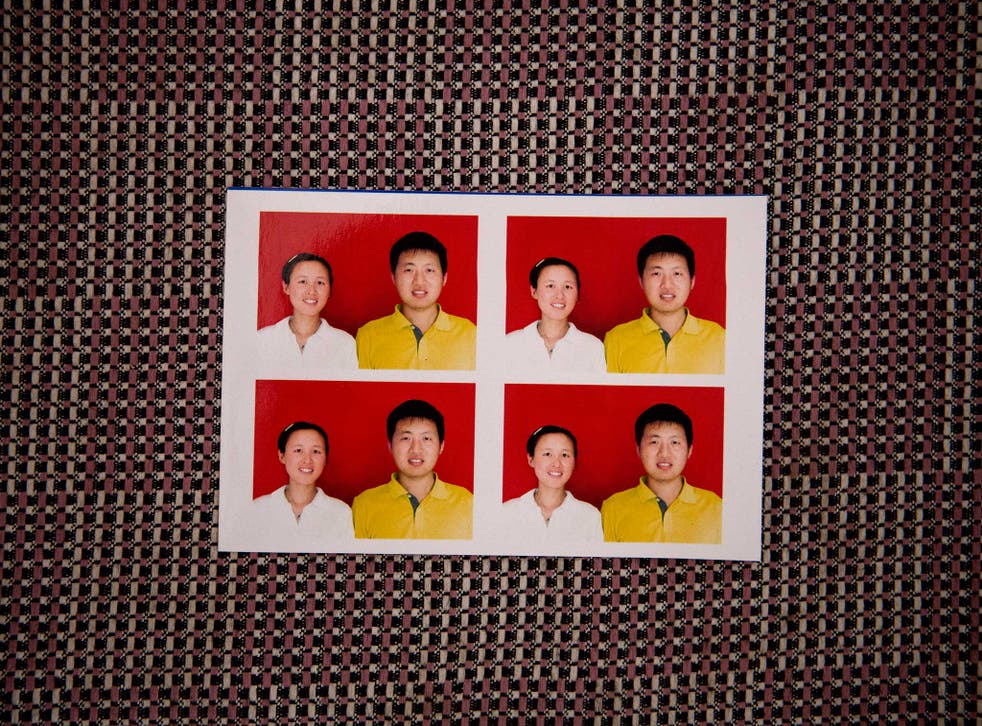 In a courtroom in Luyi County, China, a defence lawyer made his final pitch.
That his client, Zhang Yazhou, killed his wife was not in question. At 5:25 in the evening on 21 February, Zhang walked into his wife's hospital room. They argued. He strangled her, digging his fingers deep into the flesh of her neck.
By the time nurses entered the room, Zhang was gone and Li Hongxia, just 24, was dead.
Since Zhang confessed on television and in court, the issue at hand was the sentence. Ms Li's family and their lawyer asked for the death penalty, which is common in China, describing a year of escalating abuse that culminated in a brutal murder.
The defence asked for leniency on the grounds that Zhang had admitted his guilt and that Ms Li's death was different than "regular" acts of violence – because she was Zhang's wife.
In the end, the court in Henan province took a relatively tough line, sentencing Zhang to death with a two-year reprieve, meaning he could get life, or a shorter, fixed-term sentence if he behaves in jail – consistent with Chinese law, lawyers said.
Yet the court's written judgment, provided to Ms Li's family last week, said plainly that Zhang's penalty was indeed reduced because it was a domestic case.
Zhang got a reprieve, not immediate execution, because the case was "caused by family conflict and the defendant Zhang Yazhou turned himself in," the judges wrote.
The ruling illustrates how the Chinese state is struggling to handle a public health crisis often dismissed as private, personal scandal.
The Government estimates that one in four Chinese women are beaten, a figure experts consider low because many never report it and it excludes sexual, psychological and emotional abuse.
In China, domestic violence has long been ignored by the legal system. In fact, Ms Li's family was so certain her death would be brushed aside that, after her murder, they refused to bury her body, keeping her corpse above ground in a desperate bid to shame the state to act.
The government of President Xi Jinping has promised to address the problem, last year passing a first-of-its-kind anti-domestic-violence bill. The law was hailed by advocates as a step in the right direction. It includes provisions such as restraining orders that, if implemented, could have offered Ms Li some help.
But a post-investigation into Ms Li's killing showed the limits of using the law alone to keep women alive. In the last year of her life, Ms Li knew she needed to leave her husband but was told by those around her – family and friends, neighbours and nurses – to go quietly back to Zhang.
Now, the handling of her murder reveals how the state's effort to stop domestic violence is undermined by the persistent belief that domestic abuse is somehow a lesser form of violence, that it is not as serious as "regular" crimes.
Until that sentiment changes, tens of millions are at risk.
In the months since Ms Li's murder, local officials have repeatedly shirked responsibility for her death, dodging questions, blaming Ms Li and playing down her husband's culpability.
The head of Ms Li's village, an official named Li Jie, called the dead woman "cowardly" for failing to report previous beatings. She could and should have saved herself by "saying no to domestic violence," he said after her death.
She should have reported abuse to the village council or the All-China Women's Federation, a Communist Party-backed body, he added. "Both could have helped her protect her rights and interests."
Yet there is little evidence the council, the Federation, or other state-linked bodies would have helped her leave safely.
Chinese law enforcement has taken a cavalier approach to investigating violence against women. In 2011, an American woman named Kim Lee went public with an account of beatings by her Chinese husband and the indifference of local police.
In a 2014 essay, Kim recalled going to the police station after an attack, only to be told to go home and sort it out. "As far as the police were concerned," she wrote, "no crime had occurred."
The All-China Women's Federation campaigned hard for the anti-domestic-violence bill, but also encourages women to get and stay married, even, in some cases, when there is evidence of abuse.
Asked about Ms Li's death, the head of the federation's Luyi County office, Guo Yanfang, blamed Ms Li for not reporting her husband, but also said she advises abused women to work things out with their spouses.
If a man is "not going to kill you or harm you, if he is good in nature but just being young and impulsive," a woman should try to win him back "to save the family," she said.
"Isn't every family like this?" she said.
"There is always smoke coming from the kitchen stove."
In Luyi County, the legal system as a whole seemed to see domestic violence as both normal and inevitable.
In statements to the court, the defendant, Zhang, and lawyer Cui played up the fact that the couple fought before the murder, presenting Ms Li's death by strangulation as distinct from other more cold-blooded crimes.
"It was a crime of passion; the two had a dispute and then this thing happened," Cui said after the trial. Zhang, the confessed wife-beater and murderer, was not a particularly "malicious" man, he added.
Cui argued that Zhang should be spared the harshest sentence because the couple had a 2-year-old daughter who needed him. "She already lost her mom, she can't lose her dad," he told the court.
Chinese lawyers who work closely with survivors of domestic violence said the case sent a mixed message. On one hand, the punishment was not light – a sign, they hoped, that judges will take violence seriously, even violence against a wife.
On the other, many involved showed a limited understanding of the ideas outlined in the anti-domestic-violence law. Lu Xiaoquan, a Beijing-based lawyer who specialises in domestic violence but was not involved in Ms Li's case, said the level of knowledge about intimate-partner violence in China remains "pathetic".
"A law, no matter how good it is, is only a piece of blank paper without implementation," he said. "If the law cannot be effectively implemented, similar cases will appear."
That's exactly what Ms Li's family feared. They worried that the murder of a poor woman in rural China would be swept away like dust, making it easy for the next abuser to strike. They wanted her death to change that – she deserved as much.
Although the family is glad Zhang will do time, they are outraged and demoralised by the legal process as a whole, said Ms Li's older sister, Yan Jinjin, after they received a copy of the judgment.
"We don't think my sister got the justice she deserved," she said.
Gu Jinglu in Luyi County and Jin Xin in Beijing contributed to this report
© The Washington Post
Join our new commenting forum
Join thought-provoking conversations, follow other Independent readers and see their replies