China 'forcing Muslims to eat pork and drink alcohol' for lunar new year festival
Accusation comes after officials in Xinjiang launched 'anti-halal' campaign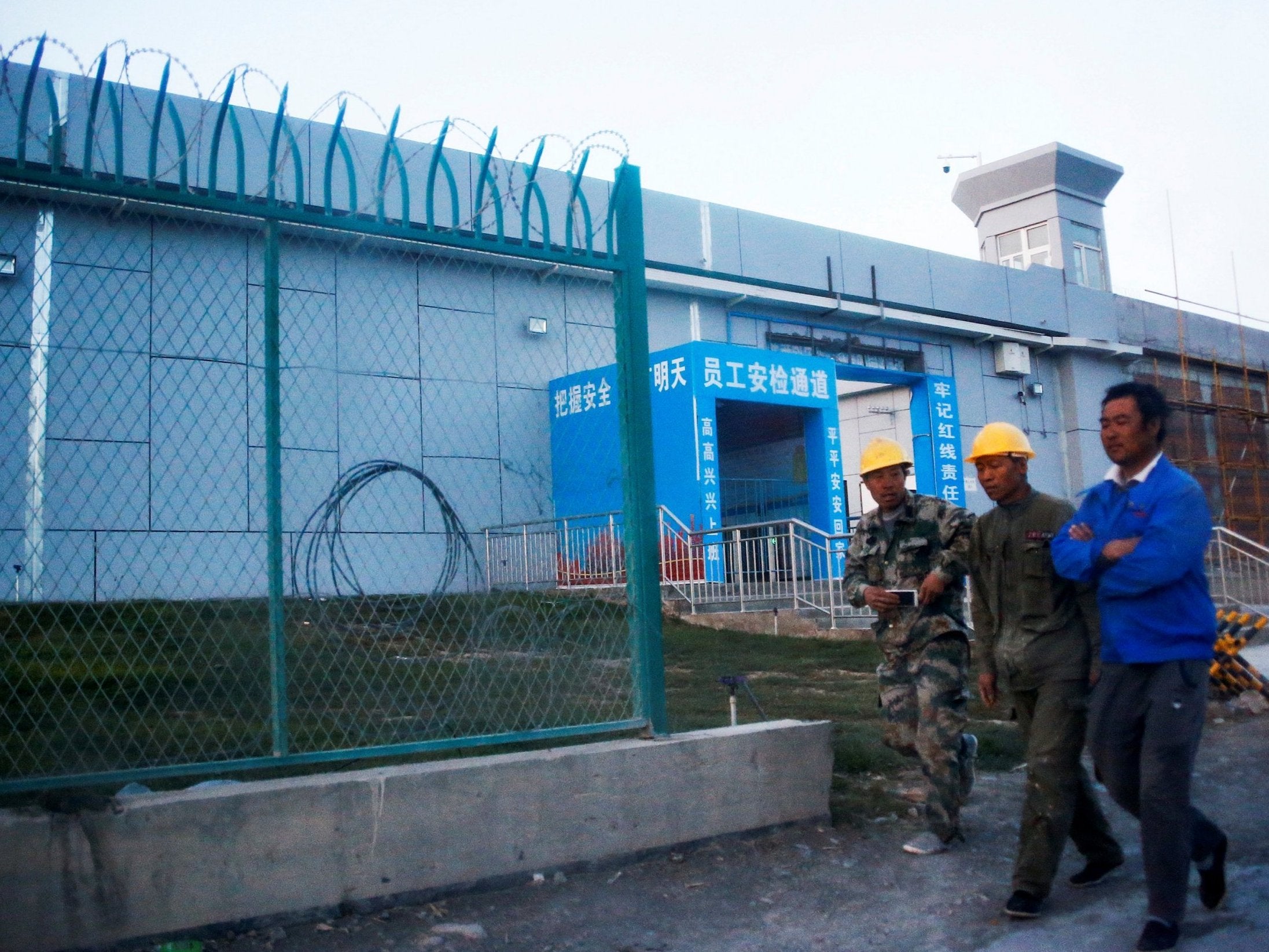 Chinese authorities have reportedly forced Muslims in the Xinjiang region to eat pork and drink alcohol during the country's lunar new year holiday amid an alleged crackdown on Islam.
People living in the Ili Kazakh autonomous prefecture were invited to events marking the celebration and told they could be taken to re-education camps if they did not take part, according to Radio Free Asia (RFA).
"Kazakh people in Xinjiang have never [eaten pork]. Starting last year, some people have been forced to eat pork so they can celebrate a festival belonging to the Han Chinese," the US government-run station quoted an anonymous resident on its website as saying.
Eating pork is strictly forbidden in Islam.
Officials have delivered pork directly to Muslim households and insisted that traditional Chinese new year decorations are displayed outside, RFA's report claimed.
World news in pictures
Show all 50
A previous report published by a Christian NGO, ChinaAid, claimed in February 2018 that Muslims in Xinjiang had been forced to take part in new year celebrations, which included eating food they had not prepared themselves and the contents of which they could not ascertain.
It was also reported last October that officials in the capital of Xinjiang, Urumqi, had launched a campaign against halal products.
China is engaged in what it has called an anti-extremism and anti-separatism drive in heavily-Muslim Xinjiang, an autonomous region home to large populations of ethnic Uighur and Kazakh peoples.
Rights groups and foreign governments have accused Beijing of systematically cracking down on Islam in the province, saying that up to one million people are being held in so-called re-education camps where they are forced to recite Communist Party propaganda and disavow their beliefs.
Former detainees have claimed they were forced to consume pork and alcohol while inside.
In a sign of the scale of the project, Han Chinese officials and civilians have reportedly been sent to live with Muslim families for surveillance purposes, and Beijing has unveiled plans to "sinicise" Islam within four years.
China has called the camps "vocational education centres", insisting it protects the religion and culture of ethnic minorities and that security measures in Xinjiang are needed to counter groups which incite violence.
This week groups including Human Rights Watch and Amnesty International appealed to the United Nations Human Rights Council to send an international fact-finding mission to the region.
Additional reporting by Reuters
Join our commenting forum
Join thought-provoking conversations, follow other Independent readers and see their replies