China vows to 'make sky blue again' as it drops target for economic growth
Public discontent has made reducing smog, the most visible of China's environment problems, a priority for the leadership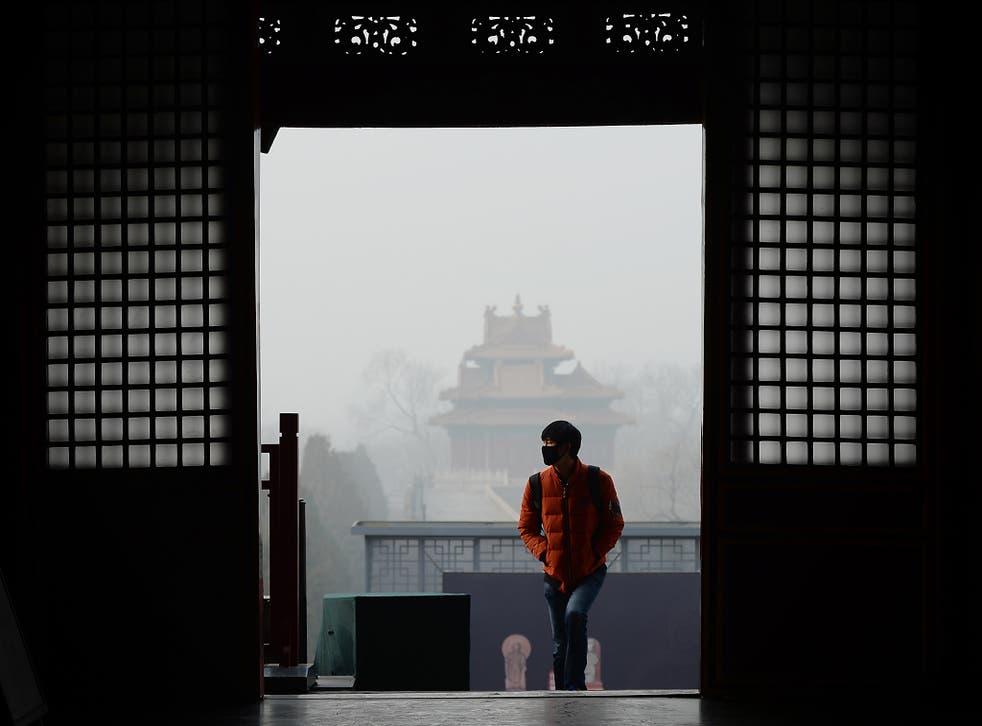 Chinese Premier Li Keqiang has pledged to make the country's smoggy skies blue again and "work faster" to address pollution caused by the burning of coal for heat and electricity.
His words to delegates at the opening of the annual National People's Congress highlight how public discontent has made reducing smog, the most visible of China's environment problems, a priority for the leadership. The 10-day event got underway under a sunny blue sky, thanks to heavy gusts from the north that cleared away the unhealthy grey from the day before.
Protests have increasingly broken out in cities where residents oppose the building of chemical plants and garbage incinerators, as China's middle class grows increasingly vocal in awareness of the dangers of pollution.
In a report to China's ceremonial legislature, Li said that "people are desperately hoping for" faster progress to improve air quality. "We will make our skies blue again," he declared to almost 3,000 delegates in the Great Hall of the People.
He said the government intends over the next year to step up work to upgrade coal-fired power plants to achieve ultra-low emissions and energy conservation, and prioritise the integration of renewable energy sources into the electricity grid.
Meanwhile, China's top economic official trimmed the country's growth target and warned of dangers from global pressure for trade controls, as Beijing tries to build a consumer-driven economy and reduce reliance on exports and investment.
In a speech to the national legislature, Premier Li Keqiang promised more steps to cut surplus steel production that is straining trade relations with Washington and Europe. He pledged equal treatment for foreign companies, apparently responding to complaints Beijing is trying to squeeze them out of technology and other promising markets.
Li's report set the growth target for the world's second-largest economy at "around 6.5 percent or higher, if possible." That is down from last year's 6.7 percent expansion but, if achieved, would be among the world's strongest, reflecting confidence that efforts to create new industries are gaining traction.
The premier called for attention to the risks of China's surging debt levels, which economists see as a rising threat to growth.
Li announced no major initiatives, but that was widely expected as the ruling Communist Party tries to avoid shocks ahead of a congress late this year at which President Xi Jinping is due to be given a second five-year term as leader. Analysts expect Chinese leaders to use the legislative meeting to emphasise reducing financial risks and keeping growth stable.
At a time of demands in the United States and Europe for trade controls, Li warned China faces "more complicated and graver situations" at home and abroad.
"Both the de-globalisation trend and protectionism are growing," Li said. "There are many uncertainties about the direction of the major economies' policies and their spillover effects, and the factors that could cause instability and uncertainty are visibly increasing."
Chinese leaders have publicly defended free trade in response to President Donald Trump's promises to raise duties on Chinese goods, though Beijing's trading partners complain China is the most closed major economy.
China "may be adversely affected" if Trump goes ahead with "tough policies," but the impact should be limited, said economist Song Lifang at Renmin University in Beijing.
"With China's domestic economy still in the phase of transformation, the tasks for China's economic growth are arduous but with great potential," said Song.
Growth has cooled steadily since 2010 as communist leaders try to develop a consumer-driven economy and reduce reliance on trade, heavy industry and investment.
The latest growth target is in line with those reforms and efforts to create a "moderately prosperous society," Li said.
Chinese leaders have tried to downplay the significance of the growth target and shift focus to improvements in incomes, consumer spending and other factors. But the target is closely watched as a forecast of economic performance, which has repercussions throughout Asia, where China is the biggest trading partner for all its neighbours.
Sunday's report calls for the creation of 11 million new jobs, an increase from last year's target of 10 million, in a possible sign of increased official optimism.
Party leaders have pledged repeatedly to give entrepreneurs, who create most of China's new jobs and wealth, a bigger economic role. But reform advocates complain state companies still control industries from banking to telecoms to energy and benefit from monopolies, low-cost bank loans and other favours.
Li also promised foreign companies equal treatment with their Chinese counterparts under a government development strategy dubbed "China Manufacturing 2025."
That follows complaints by US and European business groups that Beijing appears to be trying to squeeze foreign companies out of promising markets including software and other technology.
Turning to political affairs, Li warned Beijing would not tolerate any movement by the self-ruled Taiwan's popularly elected government towards formal independence.
"We will resolutely oppose and contain separatist activities for Taiwan independence," he said.
A spokeswoman for the legislature told reporters on Saturday that spending on China's military, the world's second-highest after the United States, would rise by 7 percent this year. However, unlike in previous years, no budget figure was released.
Beijing's military spending has grown by double digits almost every year for most of the past two decades.
Associated Press
Register for free to continue reading
Registration is a free and easy way to support our truly independent journalism
By registering, you will also enjoy limited access to Premium articles, exclusive newsletters, commenting, and virtual events with our leading journalists
Already have an account? sign in
Register for free to continue reading
Registration is a free and easy way to support our truly independent journalism
By registering, you will also enjoy limited access to Premium articles, exclusive newsletters, commenting, and virtual events with our leading journalists
Already have an account? sign in
Join our new commenting forum
Join thought-provoking conversations, follow other Independent readers and see their replies