China bans all coal imports from North Korea, severing major financial lifeline for regime
Pyongyang depends on Beijing to stay financially afloat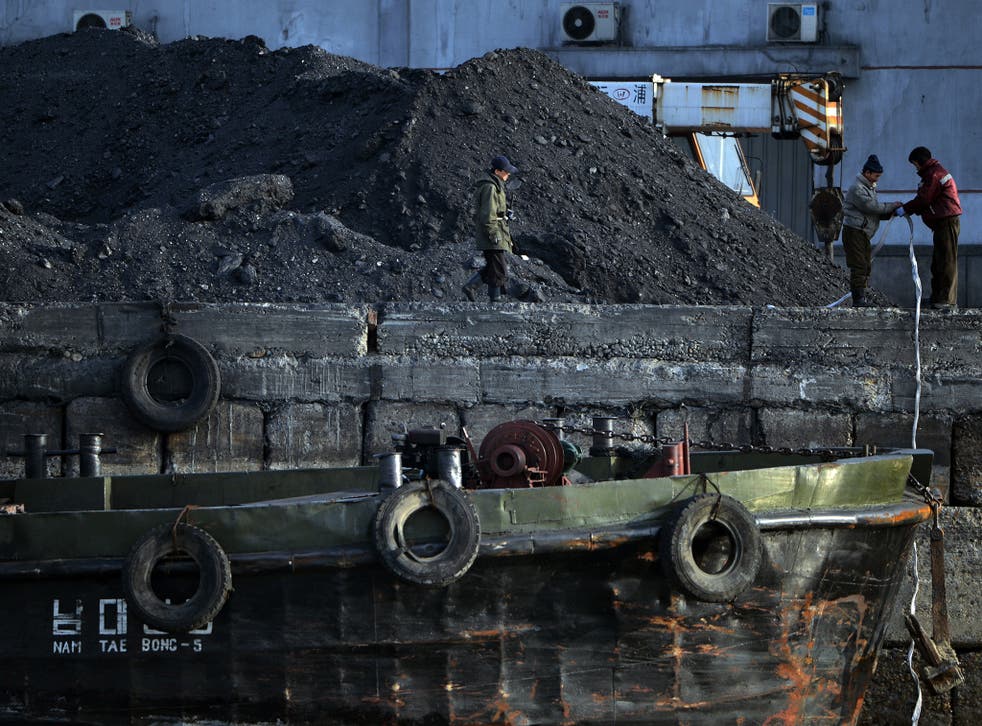 China has announced it is suspending all coal imports from North Korea until the end of the year in a move which will deal a major financial blow to the Pyongyang regime.
The surprise announcement by the Chinese Commerce Ministry is a sign of Beijing's increasing reluctance to prop up the North Korean regime if it carries out further nuclear tests.
Coal is North Korea's largest export item and it is believed to have been dependent on China for trade and aid since its economy collapsed in the late 1990s.
The Commerce Ministry said the move was China fulfilling its obligation to implement last November's UN Security Council resolution to impose further economic sanctions on Pyongyang after it detonated its fifth nuclear test of 2016.
Beijing has historically been more reluctant to impose sanctions on North Korea than other world powers because it is concerned about a power vacuum on its southern border if the regime is allowed to fail.
Previously China had agreed to partially restricted North Korea coal imports – saying it would make an exception for deliveries intended for the "people's well-being" which were not connect to Pyongyang's nuclear programme.
But the day after the test of an intermediate-range ballistic missile last week it rejected a coal shipment from the Hermit Kingdom said to be worth around $1m (£805,000).
North Korea trading despite nuclear sanctions - Inside the country's special economic zone

Show all 13
China has felt increasing frustration over North Korea's most recent missile test and the assassination of Kim Jong Un's half-brother in Malaysia.
Kim Jong Nam had been living in China for many years so it his death is revealed to have been orchestrated by Pyongyang Beijing will view it as a direct slight.
Paul Haenle, the director of the Carnegie-Tsinghua Center in Beijing, told the Washington Post: "China still places a premium on stability, but Xi Jinping is growing more and more frustrated with Kim Jong Un.
"Beijing took the assassination as a direct affront to China. Xi is less willing to tolerate these provocations," he said. "China is putting a squeeze on its economic lifeline to send a message to Pyongyang."
Beijing has also come under increasing pressure from other world powers as it is seen as the other country which can rein Pyongyang in.
US President Donald Trump said China had "total control over North Korea" during an interview with Fox & Friends before his inauguration last month.
He said: "China should solve that problem. And if they don't solve the problem, we should make trade very difficult for China."
Register for free to continue reading
Registration is a free and easy way to support our truly independent journalism
By registering, you will also enjoy limited access to Premium articles, exclusive newsletters, commenting, and virtual events with our leading journalists
Already have an account? sign in
Register for free to continue reading
Registration is a free and easy way to support our truly independent journalism
By registering, you will also enjoy limited access to Premium articles, exclusive newsletters, commenting, and virtual events with our leading journalists
Already have an account? sign in
Join our new commenting forum
Join thought-provoking conversations, follow other Independent readers and see their replies