China's famous Shaolin kung fu temple rocked by sex and embezzlement scandal
Buddhist abbot fights off claims of 'multiple sexual relations and embezzlement' surrounding monastery and denies 'untrue rumours' on its website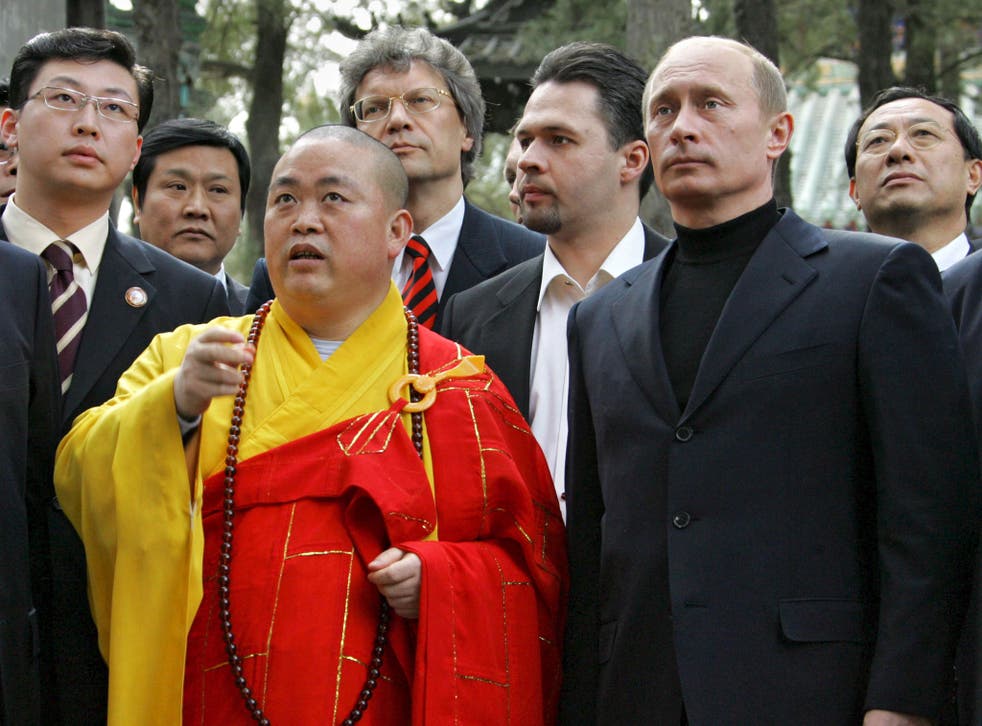 The kung fu temple at Shaolin has become one of the most recognisable symbols of Chinese culture in the English-speaking world.
In recent years, the Shaolin temple in Henan province in central China and its "CEO monk" Shi Yongxin, has capitalised, with some 40 Shaolin cultural centres around the world. But Master Shi, the Buddhist abbot of the Shaolin monastery, has been fighting off claims of "multiple sexual relations and embezzlement". The temple's grandmaster turned Shaolin into a multimillion-pound enterprise.
Yesterday, the religious affairs bureau under the Dengfeng city government said it was asked by the national body to look into the claims against Master Shi. "Our bureau takes this extremely seriously and will swiftly clarify the matter," the bureau said.
The notice did not specify any of the claims. But the Associated Press carried reports that the accusations include claims that Master Shi fathered children with at least two women and embezzled temple funds. The Chinese State Administration for Religious Affairs said it has "paid great attention" to these reports.
A statement posted on the temple website dismissed the claims as "untrue rumours" which it said were fabricated by people seeking to harm Zen Buddhism. "We hope the broad masses will respect the law, respect the reputation of others and uphold the fair and just legal social environment," the statement said.
Master Shi has been criticised by some for seeking to turn the temple and its famed kung fu fighting monks into a commercial enterprise. In February he announced plans for Shaolin to build a $297m (£190m) complex in Australia that would include a temple, a hotel, a kung fu academy and a golf course. The Shaolin temple, built in the late fifth century, has defended aggressive commercialisation as the best way to defend its heritage and spread its Buddhist message.
In response to these criticisms, the temple has defended its expansion by claiming that this is the best way to defend its heritage and promote Chinese Buddhism. In an interview, Masters Shi justified the new Shaolin complex in terms of "respecting religion, culture and lifestyle… promoting dialogue about culture" and "strengthening international understanding".
Register for free to continue reading
Registration is a free and easy way to support our truly independent journalism
By registering, you will also enjoy limited access to Premium articles, exclusive newsletters, commenting, and virtual events with our leading journalists
Already have an account? sign in
Register for free to continue reading
Registration is a free and easy way to support our truly independent journalism
By registering, you will also enjoy limited access to Premium articles, exclusive newsletters, commenting, and virtual events with our leading journalists
Already have an account? sign in
Join our new commenting forum
Join thought-provoking conversations, follow other Independent readers and see their replies