Chinese jets enter Taiwanese airspace for second day
The Biden administration has asserted its support for Taiwan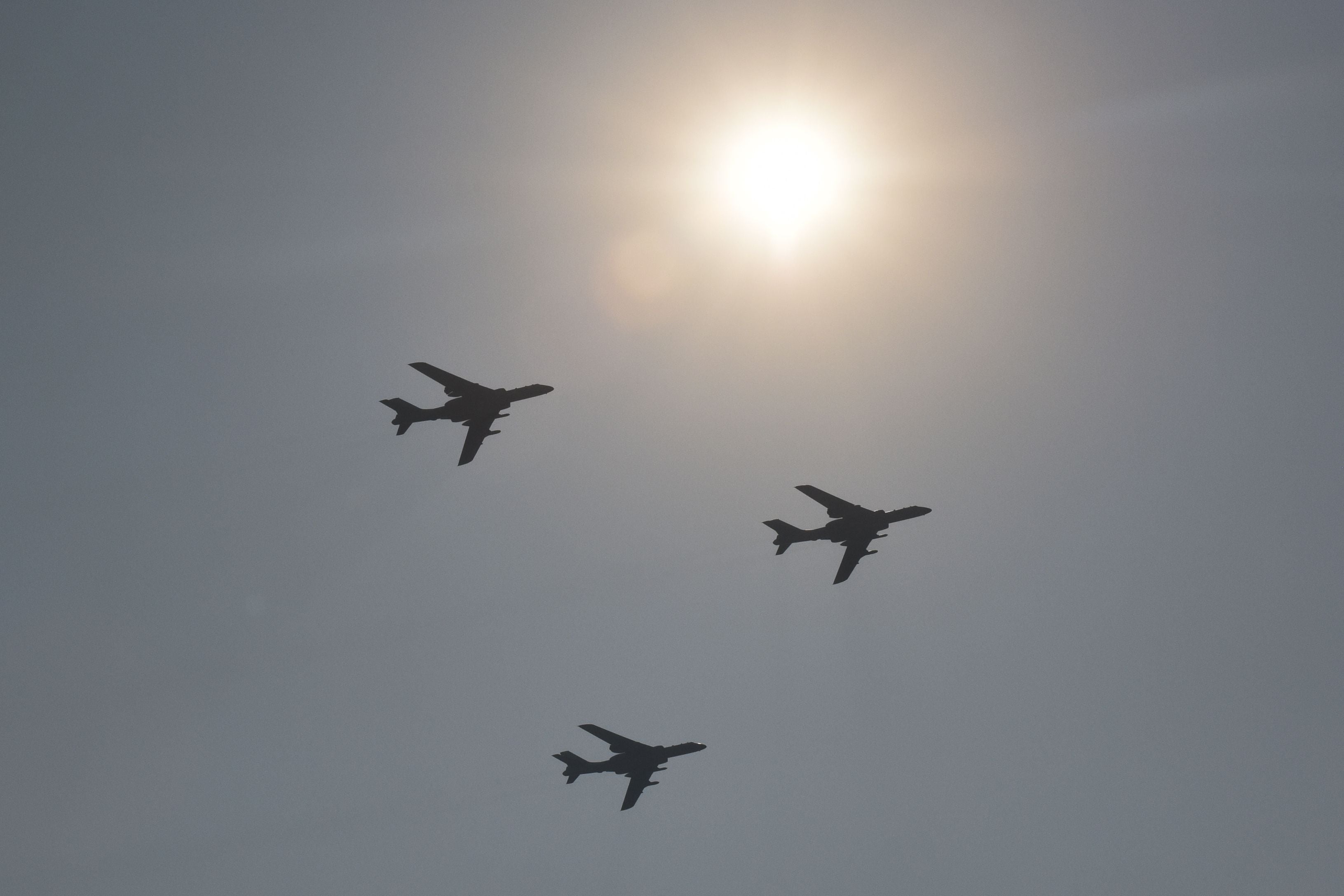 Tension escalated in Taiwan as Chinese warplanes were dispatched into the airspace of the island state for the second time in a row on Sunday. 
Taiwan's Defense Ministry said that China had sent eight bombers, one anti-submarine aircraft and four fighter jets in its "air defence identification zone" on Saturday. On Sunday China sent another 16 military aircraft into the same area, claimed the ministry. 
On both occasions, Tapei responded by sending up their own aircraft and issuing radio warnings to the Chinese counterparts. It also deployed air defence missile systems to monitor the activity of the aircraft that breached its airspace. China has so far not issued any statement.
"We urge Beijing to cease its military, diplomatic and economic pressure against Taiwan and instead engage in meaningful dialogue with Taiwan's democratically elected representatives," Ned Price, a spokesman for the US State Department, said in a statement, as president Joe Biden's administration reaffirmed its support for the island state. 
The development comes within days of Mr Biden taking over as the president of US. 
In recent years, tensions over the self-ruled island have increased as Beijing has more forcefully asserted its claim to sovereignty. In January, 2020, the island re-elected incumbent president Tsai Ing-Wen, who campaigned on a ticket of defending Taiwanese sovereignty. 
Analysts believe that the Chinese drill was aimed at testing the resolve of newly-elected president Biden. China and America's relationship had sharply deteriorated under the leadership of Donald Trump. 
Ahead of the US election, critics expressed concern that Mr Biden would not take a stance as assertive as his predecessor. However, the new administration has already set the tone as it backed the finding of former US secretary of State, Mike Pompeo, that China has committed genocide in its repression of the Uighurs and other mainly Muslim peoples. 
"I believe this genocide is ongoing, and that we are witnessing the systematic attempt to destroy Uighurs by the Chinese party-state," Mr Pompeo said in a statement on his last day in office as part of the Donald Trump administration.
"That would be my judgment as well," said Antony Blinken,  the Secretary of State nominee for Biden administration.
Join our commenting forum
Join thought-provoking conversations, follow other Independent readers and see their replies