China to build world's tallest building - in just 90 days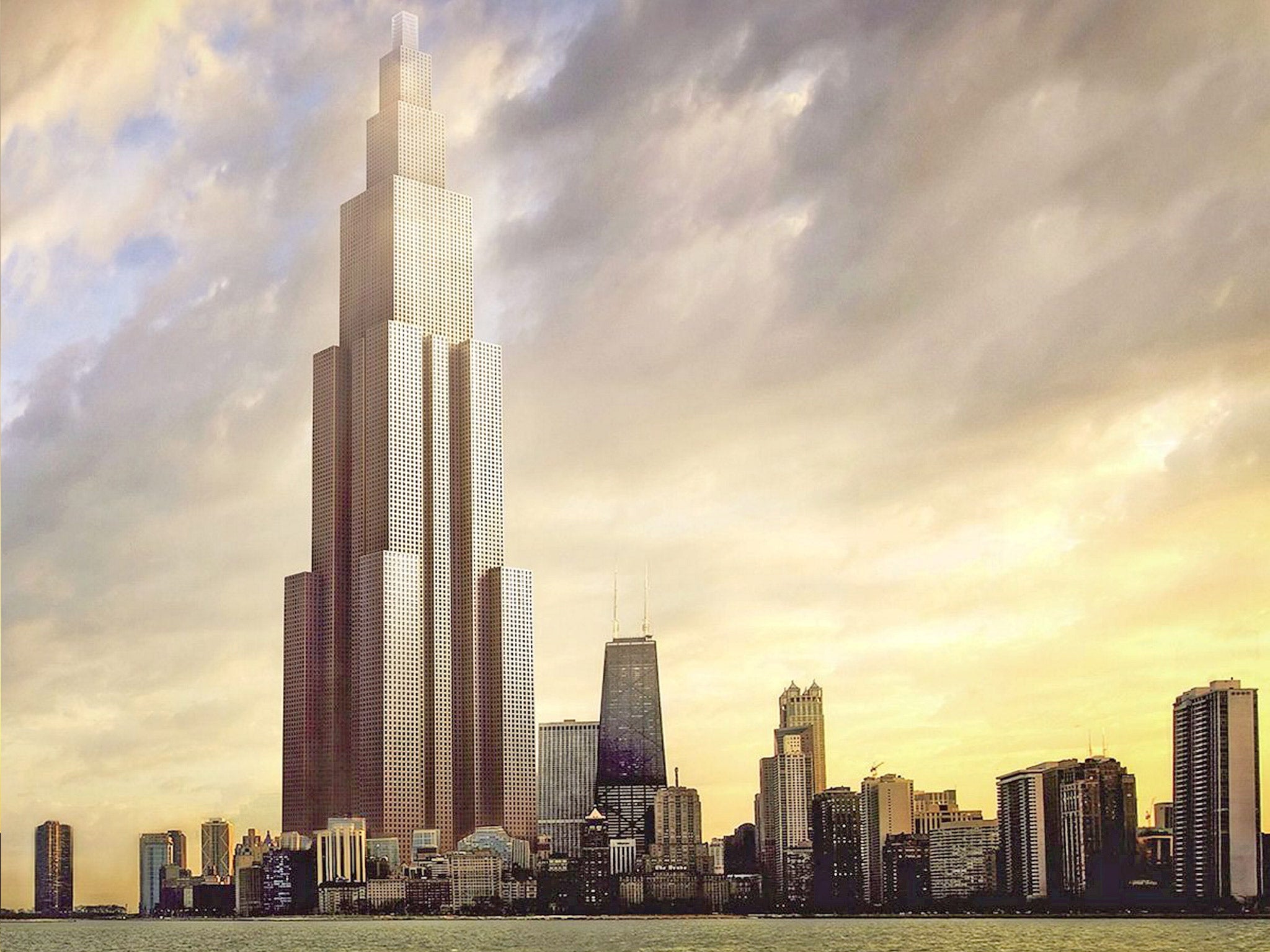 When completed by the end of next March, Sky City in Changsha will be the tallest skyscraper in the world, standing at 2,749ft (838m) high, over 220 floors. And remarkably, they've not started building it yet.
It took Dubai more than five years to build the world's tallest building, the 828mBurj Khalifa, but architects and engineers at Broad Sustainable Building (BSB), a unit of the air conditioning maker Broad Group, are confident they can beat that record.
Critics have pointed out that BSB's construction company has never built anything taller than 30 storeys before, but the builders seem unworried.
BSB senior vice-president Juliet Jiang told Construction Week Online that the company's plan to construct the skyscraper "will go on as planned with the completion of five storeys a day."
Designed by engineers who worked on the Burj Khalifa, Sky City will achieve the target by assembling BSB's 95 per cent prefabricated modular technology at a breakneck construction pace. Nine of the world's newest tallest 20 buildings are being built in China.
Adrian Smith, the Chicago-based designer of the Burj Khalifa who is working on the Kingdom Tower in Saudi Arabia, said at a meeting of the Council for Tall Buildings and Urban Habitat in Shanghai last month that rapid urbanisation in China would fuel major expansion in tall buildings.
"There are 179,000 people moving into urban areas every week. Do they go into a horizontal or a vertical city? It's a question of economics," said Mr Smith. BSB, currently responsible for 20 modular structures in China, demonstrated the construction method to a wider audience in January, when it constructed a 30-storey hotel in 15 days.
Foundation work is due to start at the end of the month, once local authorities approve the project. The slowing economy in China has led to some skyscraper plans being shelved, but the economy is still expanding at rates unheard of in the West. In China there is still considerable interest in building skyscrapers that show the rest of the world that your city or your company has truly arrived.
Changsha is probably best known as the hometown of Chairman Mao Zedong. Sky City's projected cost is four billion yuan (£400m). Builders will use 220,000 tons of steel, and the structure will be able to house 31,400 people.
The company says the residential area will use 83 per cent of the building, while the rest will be offices, schools, hospitals, shops and restaurants. People will travel up and down using 104 high-speed elevators.
Sky City will consume a fifth of the energy required by a conventional building due to what BSB says is its unique construction methods, such as quadruple glazing and 15cm-thick exterior walls for thermal insulation.When it is finished it will be taller than the Shanghai Tower, which was supposed to be China's tallest building, at 632m, when completed in 2014.
There are 239 buildings taller than 200m being built in the country,. At the end of last year, there were only 61 buildings taller than 300m in the world, but in five years, China will have more than 60.
Join our commenting forum
Join thought-provoking conversations, follow other Independent readers and see their replies