Underground home housing 400 people discovered beneath Chinese apartment complex
The hidden space had been subdivided into workers' dormitories complete with kitchens, single bedrooms and even a smoking room
Caroline Mortimer
Tuesday 20 June 2017 19:25 Comments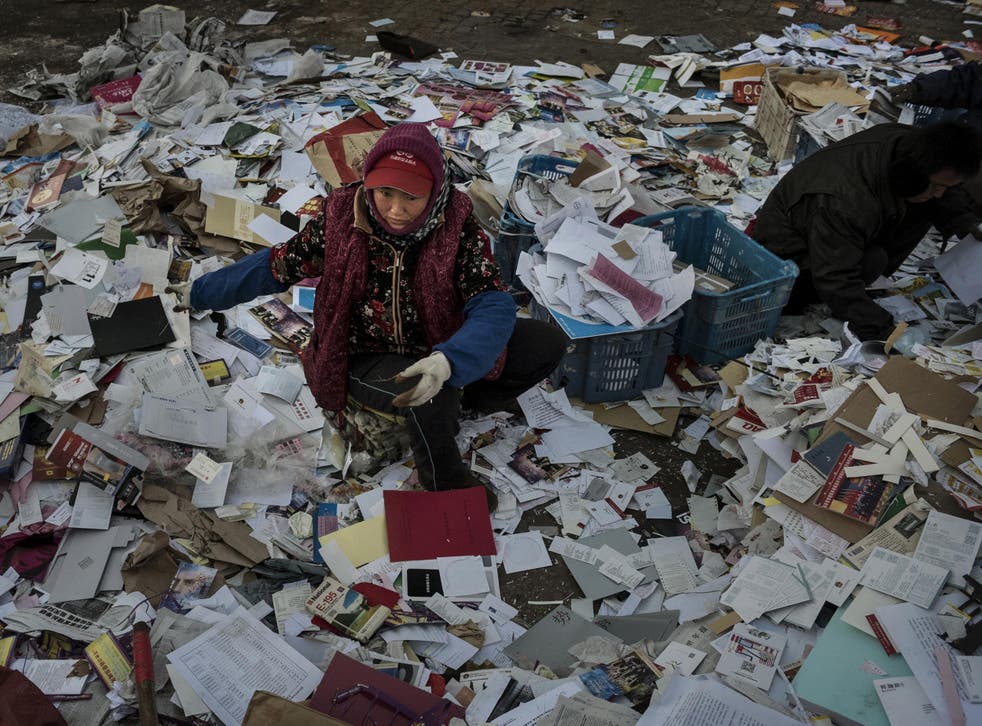 Hundreds of people have been found living in an underground warren of windowless rooms under a luxury Beijing apartment complex.
The hidden space had been subdivided into workers' dormitories complete with kitchens, single bedrooms and even a smoking room.
The tenants were migrant workers who had come to the city looking for low paid work, Chinese state radio reported.
At least 400 people are thought to have been living in the space, in stark contrast to the wealthy elites living in the spacious Julong Gardens above.
The basement space was owned by the government but was likely to have been sublet at some point, according to China National Radio.
The presence of the underground rooms came to light after residents of Julong Gardens began noticing people in the area who did not seem to live in the complex.
One Julong resident said there were around 140 rooms and he was concerned about safety as the kitchens were kitted out with a powerful rice cooker and fridges as well as a gas tank.
It is unclear whether the homes are illegal. Chinese authorities are reportedly investigating, but the case highlights the growing housing crisis in the capital.
World news in pictures

Show all 50
The tenants are among the estimated one million people – known as shuzu or "rat tribe" – living underground in the subdivided bomb shelters and bunkers built under the city in the 1970s and 1980s.
Since Deng Xiaoping opened the country to the West and introduced free market reforms, China's "economic miracle" has attracted millions of people to the cities in search of a better life.
Many of the poorer migrant workers who arrive in China's megacities do so unofficially and have little rights under the state's hukou system.
The hukou, or household registration system, means people are only able to access services such as healthcare and schooling where they are more – meaning millions of workers leave their children behind with their parents to work in the city.
The system was introduced when the Communists first came to power in the 1950s when controls on internal movement were much stricter and most of the country was rural.
In 2014, the Chinese government announced it would reform the hukou system as part of its scheme for 60 per cent of its 1.4bn population to be urbanised by 2020.
Register for free to continue reading
Registration is a free and easy way to support our truly independent journalism
By registering, you will also enjoy limited access to Premium articles, exclusive newsletters, commenting, and virtual events with our leading journalists
Already have an account? sign in
Join our new commenting forum
Join thought-provoking conversations, follow other Independent readers and see their replies