China warns 'provocative' US incursions in South China Sea could 'spark war'
Statement was prompted by the US decision to a send a destroyer 12 miles off a series of artifical islands owned by China
Rose Troup Buchanan
Friday 30 October 2015 08:40 Comments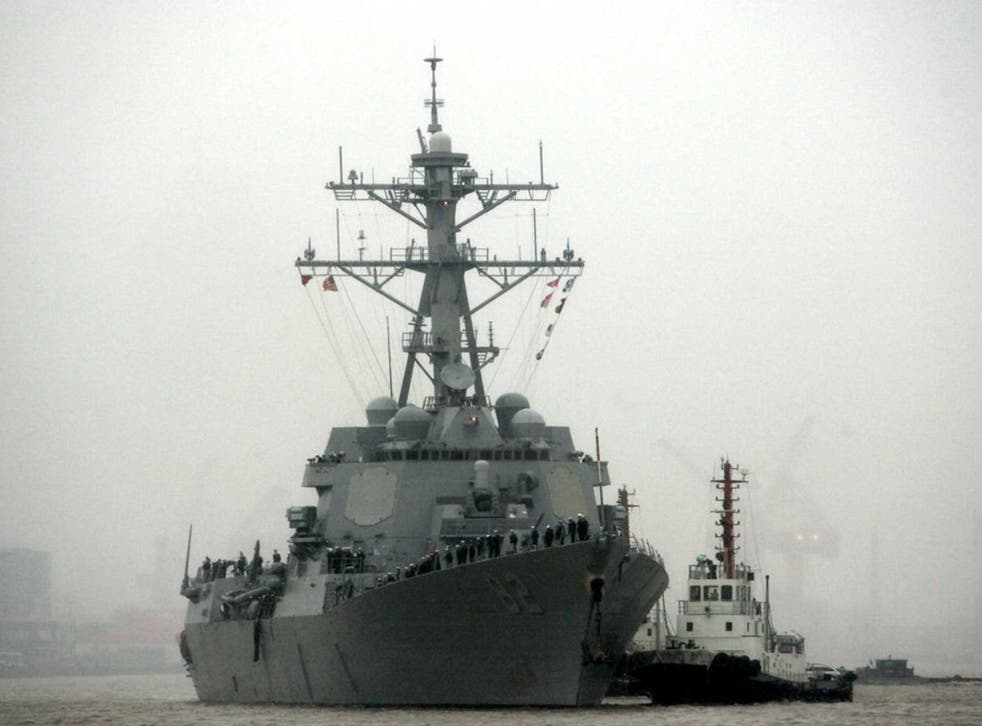 China has warned the United States that incursions by its warships in the South China Sea could lead to an incident that "sparks war".
It follows the US Navy's decision to send the destroyer USS Lassen within 12 miles of the Subi Reef, an artificial archipelago built by China approximately midway between Vietnam and the Philippines.
Tension has been slowly building in the Sea, which China maintains is within its territory.
Admiral Wu Shengli, China's naval commander, issued the warning to his American counterpart Admiral John Richardson on Thursday, during a video conference attempting to defuse a possible situation.
"If the United States continues with these kinds of dangerous, provocative acts, there could well be a seriously pressing situation between frontline forces from both sides on the sea and in the air, or even a minor incident that sparks war," the statement – issued by the Chinese navy – paraphrased Admiral Wu.
Despite Chinese rhetoric, the Pentagon insisted on Friday the talks were "productive".
A spokesperson claimed the two men discussed freedom of navigation operations, the "relationship between the two navies" and "the importance of maintaining an on-going dialogue."
Earlier this week, state-run Chinese newspaper The Global Times ran an editorial claiming the country was "not afraid to fight a war" with the US, NBC reported.
The piece claimed in the face of "US harassment" Beijing should "deal with Washington tactfully and prepare for the worst".
"This can convince the White House that China, despite its unwillingness, is not afraid to fight a war with the US in the region, and is determined to safeguard its national interests and dignity," it went on to say.
Despite the seemingly provocative statements, US naval officers based in the area claimed relations between the two nations had improved over the past two years.
"There is a professionalism that we didn't see before," one officer told Reuters, on condition of anonymity.
Register for free to continue reading
Registration is a free and easy way to support our truly independent journalism
By registering, you will also enjoy limited access to Premium articles, exclusive newsletters, commenting, and virtual events with our leading journalists
Already have an account? sign in
Join our new commenting forum
Join thought-provoking conversations, follow other Independent readers and see their replies