China bans Winnie the Pooh on social media after comparisons with President Xi Jinping
Upcoming Communist Party congress means even tighter state control of social media is likely, experts say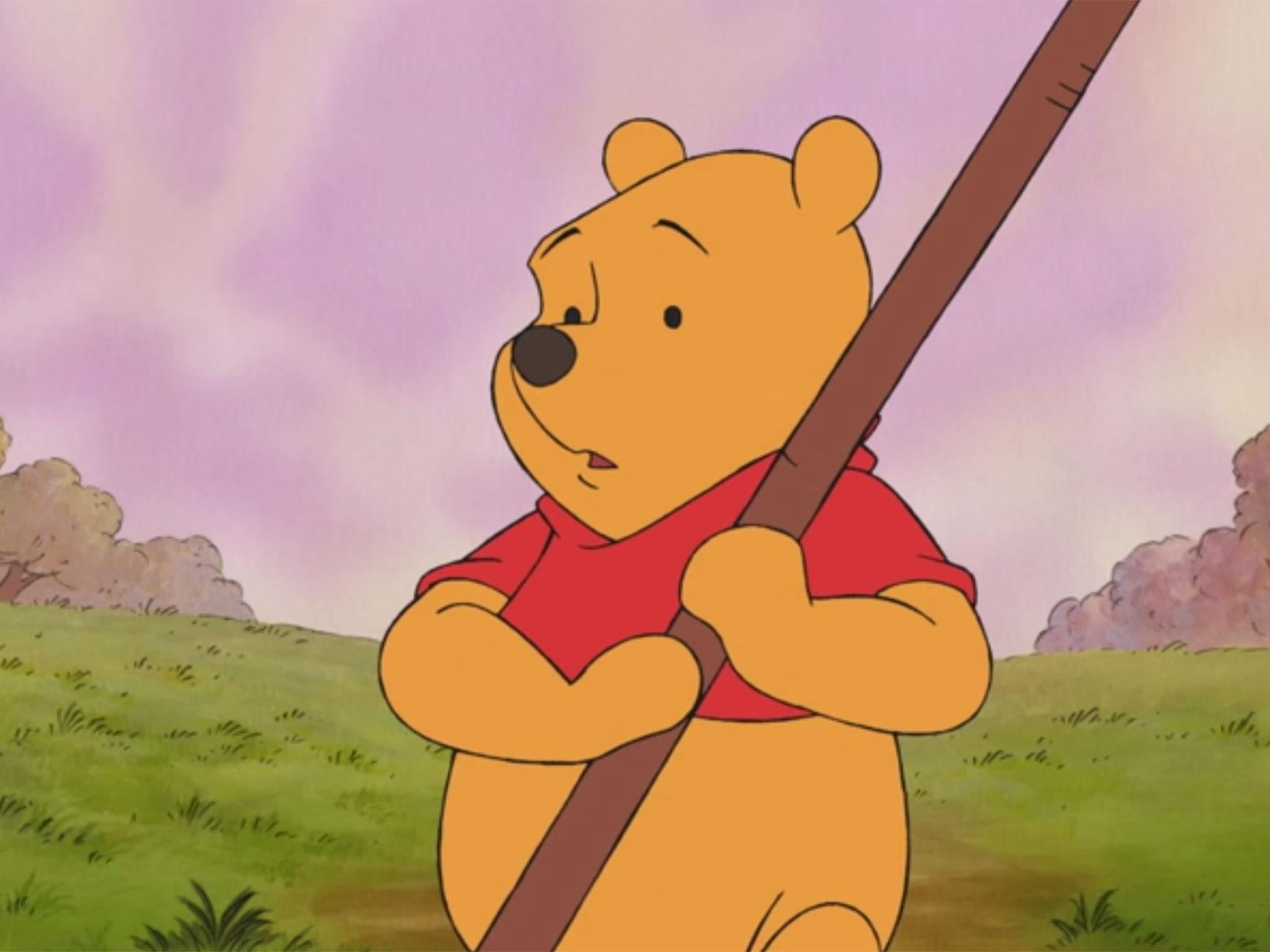 China's drive towards online censorship has claimed its latest victim: Winnie the Pooh.
References to the cartoon bear on social media have been the subject of a crackdown with posts on Sina Weibo, China's answer to Twitter, removed.
Pictures and animated gifs of Winnie were also taken down from the messaging app WeChat.
Xi Jinping's government offered no explanation for the ban, which comes amid heightened sensitivities ahead of the Communist Party's national congress – a meeting of the upper echelons of the party held every five years.
Associations between Mr Xi and Winnie stretch back to 2013, when a photo emerged of the Chinese leader walking alongside the then-President Barack Obama.
Social media users were quick to point out the resemblance between that picture and a drawing of Winnie and Tigger standing side by side.
A year later, a meeting between Mr Xi and Japanese Prime Minister Shinzo Abe was depicted using the bear alongside his friend Eeyore, the depressed donkey.
The comparisons re-emerged in September 2015, when Mr Xi was pictured standing through the sunroof of his car during a military parade.
Censors acted then to block images of Winnie sitting in a plastic toy car after one Weibo post attracted 65,000 shares in little more than an hour.
Steve Tsang, director of the London-based Soas China Institute, said the crackdown on freedom of expression had been increasing since Mr Xi assumed office in 2013.
Commenting on the latest move to limit dissent, he said: "You have Obama as Tigger, next to the portly Pooh bear, as if he was clearing the way for a heroic tiger to follow.
"In that context it is not very respectful, but if they knew the story, they would not find it objectionable.
"They cannot take a joke. It is President Xi Jinping so they can't take any risks, and the Communist Party doesn't do humour.
"They will see it as Mr Xi being compared to a bumbling, silly, comic figure.
"If the comparison had been with Captain America or Superman, it probably would have been OK."
World news in pictures
Show all 50
Mr Tsang predicted even higher sensitivity among state censors in the lead up to the 19th Congress of the Communist party, which is scheduled for the autumn.
He told The Independent: "Censorship has been increasing ever since Mr Xi became leader.
"In the run up to the congress any criticism will be seen as more than just disrespectful. It will be seen as someone trying to undermine his government."
China's heavily censored state media and social networking platforms were tested last week with the death of Nobel Peace Prize laureate Liu Xiaobo.
Reports of his death were strictly controlled despite tributes rolling in from around the world.
Dr Angela Stanzel, policy fellow on the Asia and China programme at the European Council on Foreign Relations, added: "The Chinese censorship of Winnie Pooh illustrates (again) how serious Mr Xi is about consolidating his power position and establishing a personality cult.
"Mr Xi wants to be seen as China's most powerful leader since Mao Zedong, as 'core leader', not as a cute Winnie the Pooh or the big smiling Panda we often compare him to.
"In particular in view to the upcoming party Congress, Mr Xi needs to remain credible as powerful leader and such comparisons contradict the image he wants to see of himself."
Join our commenting forum
Join thought-provoking conversations, follow other Independent readers and see their replies