Chinese President Xi Jinping vows to defend China's 'maritime rights' in New Year's message
The leader's message is likely to fray the already tense relations between US and China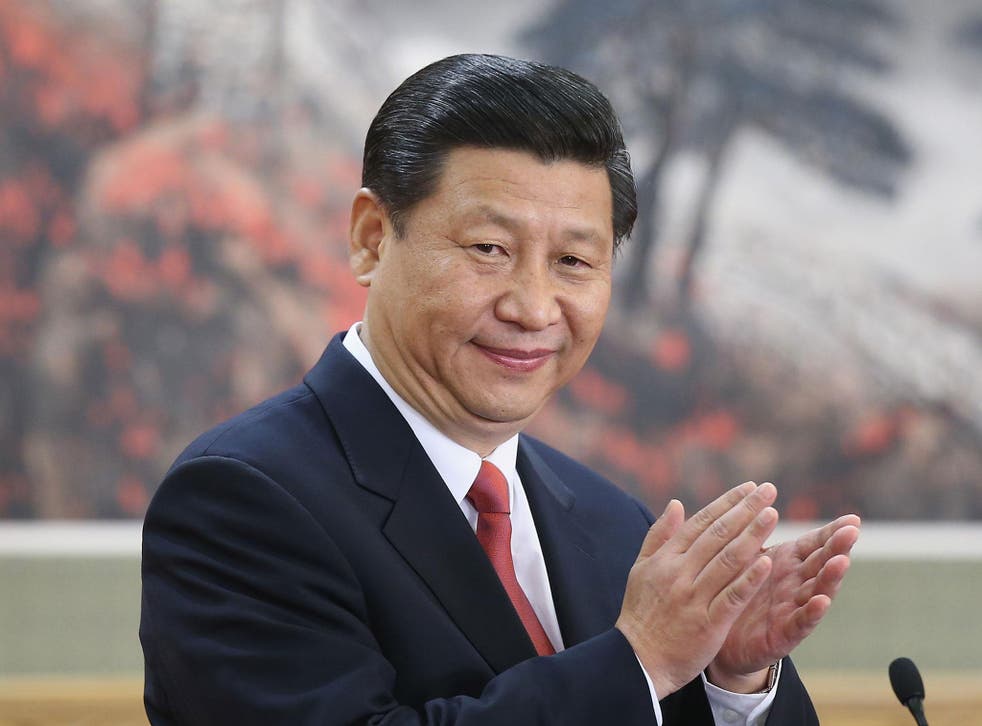 Chinese President Xi Jinping has vowed to defend China's "maritime rights" in his 2016 New Year message.
In his 10-minute address, the President said China has achieved its peaceful development while resolutely defending its "territorial sovereignty" amid continuing disputes over the South China Sea.
"If anyone makes this an issue of question, the Chinese people will never agree!" he said.
Court rules against Beijing in South China Sea row
In a separate congratulatory message sent to Russian President Vladimir Putin, Mr Xi said China will also work with Russia to strengthen the strategic coordination in international affairs, to bring benefits to both nations.
In the outgoing year Russia and China "built up cooperation in many directions and coordinated actions in international affairs," Mr Xi said.
"In the coming year, hand in hand with you I am ready to support close cooperation at the high level, to improve mutual trust," he added.
The leader's message is likely to fray the already tense relations between US and China, after a Chinese warship seized an American drone from international waters in the contested South China Sea.
President-elect Donald Trump , who has called global warming a Chinese hoax, looks to spell the end of the climate collaboration between the people in the world's two most powerful jobs
Beijing was angered by Mr Trump's decision to talk by phone with Taiwanese President Tsai Ing-wen earlier this month, and by his later comments that he did not feel "bound by a One China policy" regarding the status of Taiwan - a protocol that the US has followed for decades.
Beijing has since called on Washington to reject the Taiwanese leader's request to make a stopover in the United States in January and possibly meet the new administration.
For most of his end of the year speech, Mr Xi struck a populist tone and promised his 1.3 billion citizens that his government would continue to focus on poverty alleviation at home.
Earlier this month, China's state council announced new measures to pull 56 million people in the country above the poverty line.
Additional reporting by agencies
Join our new commenting forum
Join thought-provoking conversations, follow other Independent readers and see their replies