Chinese loan sharks demanding nude photographs as collateral, female students claim
Lenders warn the pictures will be made public if payments are not made on time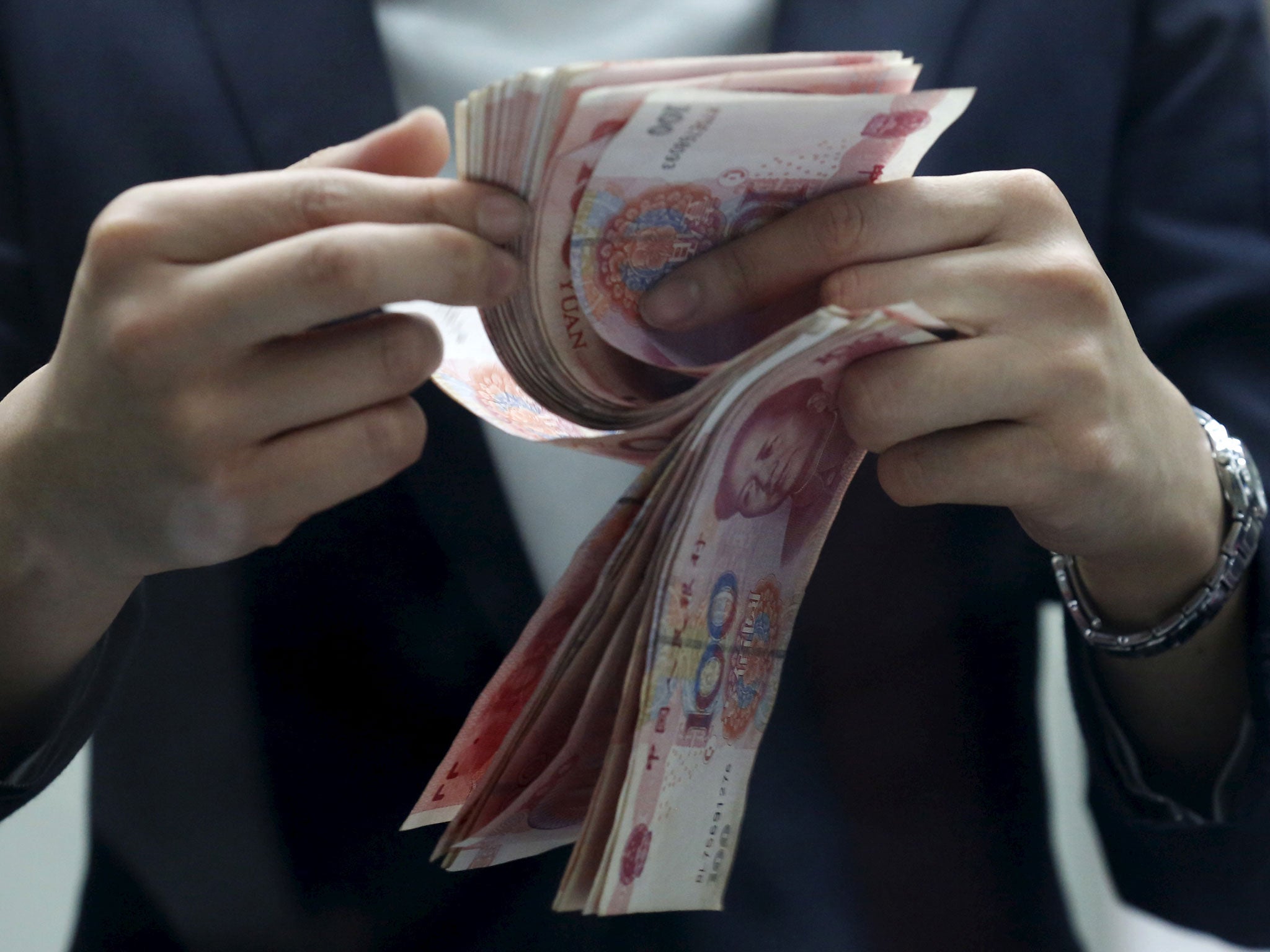 Internet loan sharks in China are reportedly coercing female college students into sending nude photographs that can be used for blackmail if payments are late.
The state-run Southern Metropolis Daily in Guangzhou reported this week that private lenders are asking the young women to send images of themselves as a form of collateral. In addition to the photographs, the lenders are also asking for ID cards and other forms of personal information. They warn that the pictures will be made public if payments are not made on time.
One of the borrowers, using the pseudonym Li Li, told the newspaper that she borrowed 500 yuan (£53) from an online loan provider with a weekly interest rate of 30 per cent. New loans were taken out to ensure payment of her debts until eventually her debt eventually hit 55,000 yuan. It is then claimed the lender demanded a nude photo of her as a guarantee for new loans. The woman – who was planning to report the incident to police – told the newspaper that other female classmates had been caught up in the scheme but were unwilling to speak out.
Posing as a potential client, a reporter for the newspaper was said to be able to gain evidence of loan sharks demanding naked photos by joining online chat groups frequented by lenders. Examples of other elements of personal information demanded of those seeking loans included phone numbers, ID numbers, home addresses, and parents' names. Lenders then threatened to make this information public alongside the photographs if payments were not kept up.
World news in pictures
Show all 50
A number of other media outlets in China have also picked up the story – with some exchanges reportedly taking place on peer-to-peer lending networks where individuals can strike their own arrangements.
Beijing Youth Daily reported on the apparent case of Lin Xiao, an alias for a student from Jiangsu Province. She told the newspaper that in looking to start a small business, she agreed to send nude photos to private lenders in exchange for 120,000 yuan in February. That debt grew until it stood at 250,000 yuan four months later. Lin Xiao said that eventually, after being threatened by the lenders, she asked her family for help to pay back the debt. However, she still feared that the lenders could release the images even after getting their money back.
By Wednesday, the stories of the "naked loans" had garnered thousands of comments on various social media platforms and other websites across China. Many users condemned the practice with some calling for intervention from regulators.
Join our commenting forum
Join thought-provoking conversations, follow other Independent readers and see their replies