Chinese man buys 99 iPhone 6s to propose to girlfriend on Single's Day – only to be rejected
A crowd gathered to record the moment and quickly shared the moment on China's social media network Weibo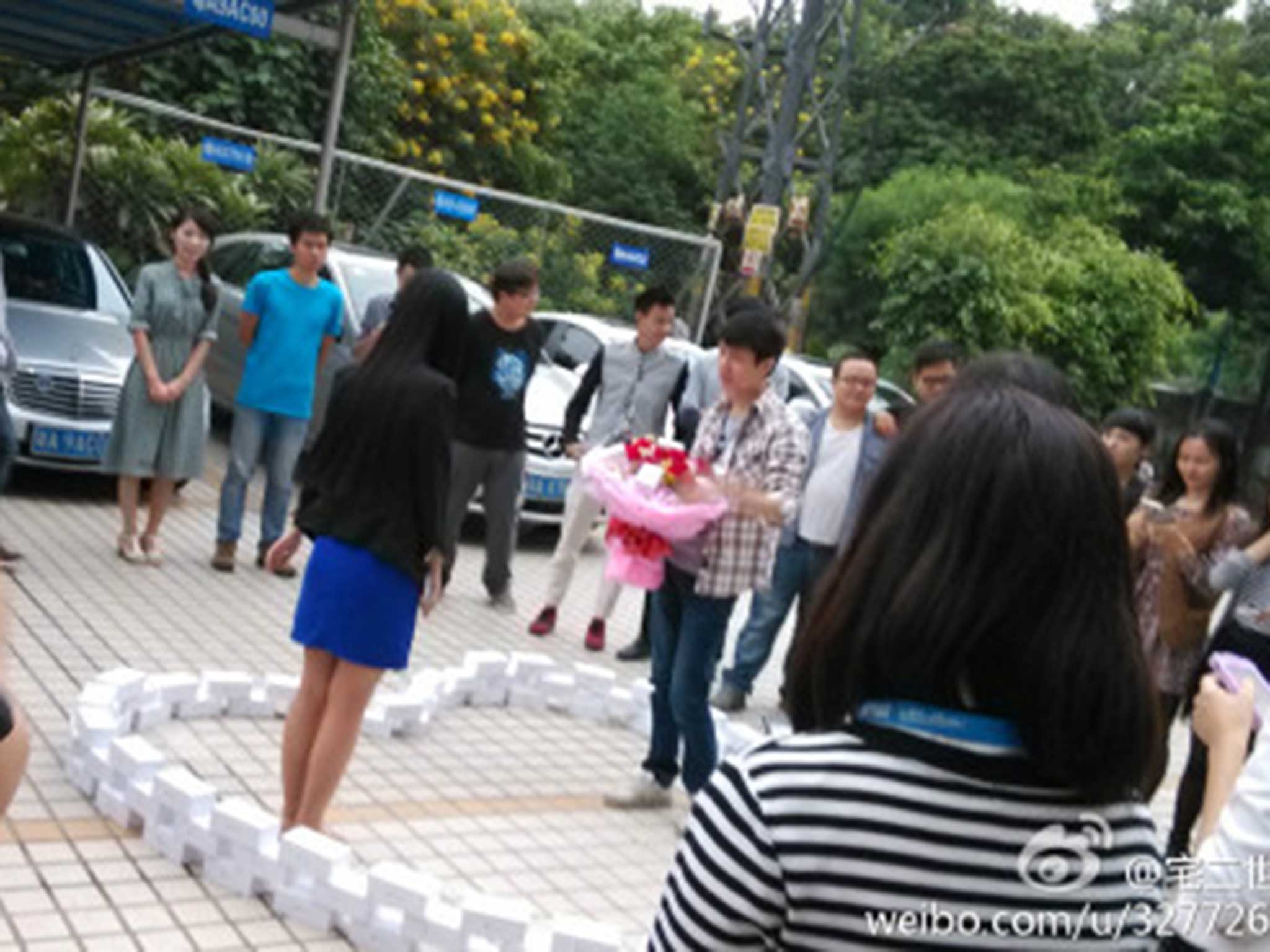 A young Chinese man has attempted to celebrate China's Singles Day by proposing to his girlfriend, except it didn't all quite go according to plan.
The programmer, from Guangzhou province, spent the equivalent of two years salary on buying 99 iPhone 6s in order to – presumably – impress his girlfriend.
Arranging roughly £50,000 worth of Apple technology in a heart shape outside their workplace, the tech worker clutched a bouquet of flowers as a small crowd gathered to watch the young man's heartfelt proposal – and to capture the moment on their smart phones.
Unfortunately, the man's girlfriend was less than impressed and turned him down in front of friends and colleagues, who then immediately shared the exchange on China's social media network Weibo.
Weibo users were singularly unimpressed with local media reporting most simply dismissed the man's gesture as "stupid".
China's "Single's Day" was created several years ago and has grown into a worldwide phenomenon, frequently touted as the 'biggest online shopping day in the world' as millions of Chinese singles take to the web to buy themselves presents.
This young man may be among them as he tries to buy a present to cheer himself up. Either that, or he's got 99 iPhones he can flog.
Join our commenting forum
Join thought-provoking conversations, follow other Independent readers and see their replies