Coronavirus: India overtakes Brazil with second-worst number of cases in world
'The urban areas are not slowing down and rural areas are picking up,' expert says
Samuel Osborne
Monday 07 September 2020 15:06 Comments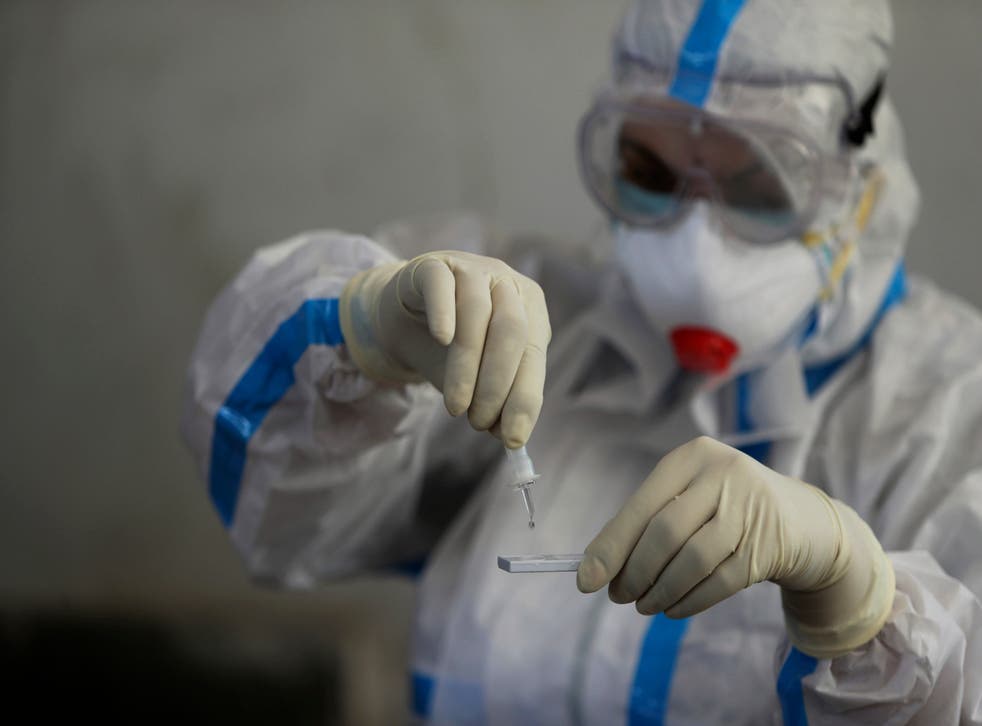 Leer en Español
India has overtaken Brazil to become the country with the second highest total number of coronavirus infections after the United States.
Some 90,802 new cases were reported in the last 24 hours on Monday, pushing India's total to 4,204,614, surpassing Brazil, which has more than 4.1 million cases, according to Johns Hopkins University. More than 6.2 million people in the US have been infected.
India has recorded the world's largest daily increases in cases for almost a month. However, India has a relatively low per capita death rate, which some observers have speculated could be due to the younger average age of the population.
India's health ministry also reported 1,016 new Covid-19 deaths on Monday, bringing the total to 71,642, the third-highest national death toll.
Experts warned there was no sign of a peak as cases surged both in major cities, such as the capital New Delhi and the financial hub of Mumbai, and rural areas with limited access to health services.
"It's becoming a double burden now," Rajib Dasgupta, a professor of community health at the Jawaharlal Nehru University in the capital, told Reuters. "The urban areas are not slowing down and rural areas are picking up."
It comes as India continues to reopen in an attempt to heal its battered economy.
The Delhi Metro transit system, which serves the capital and nearby areas, resumed operations on Monday after five months. Masks, social distancing and temperature checks are mandatory.
Bars will open in the capital from Wednesday, and partial metro train services have also reopened in the western city of Ahmedabad, the northern city of Lucknow and several other areas.
India has said it is now conducting one million tests daily, but the virus is now reaching towns and cities that had previously been spared.
Pressure is growing on the government of India's prime minister, Narendra Modi, to pull the economy out of a deep freeze after a severe lockdown in March shut businesses, left millions without jobs and brought a 24 per cent contraction in the June-quarter GDP.
Additional reporting by agencies
Register for free to continue reading
Registration is a free and easy way to support our truly independent journalism
By registering, you will also enjoy limited access to Premium articles, exclusive newsletters, commenting, and virtual events with our leading journalists
Already have an account? sign in
Join our new commenting forum
Join thought-provoking conversations, follow other Independent readers and see their replies