Covid: Couple holds 10,000 people drive-thru wedding in Malaysia
The couple welcomed the attendees while complying with the country's social distancing norms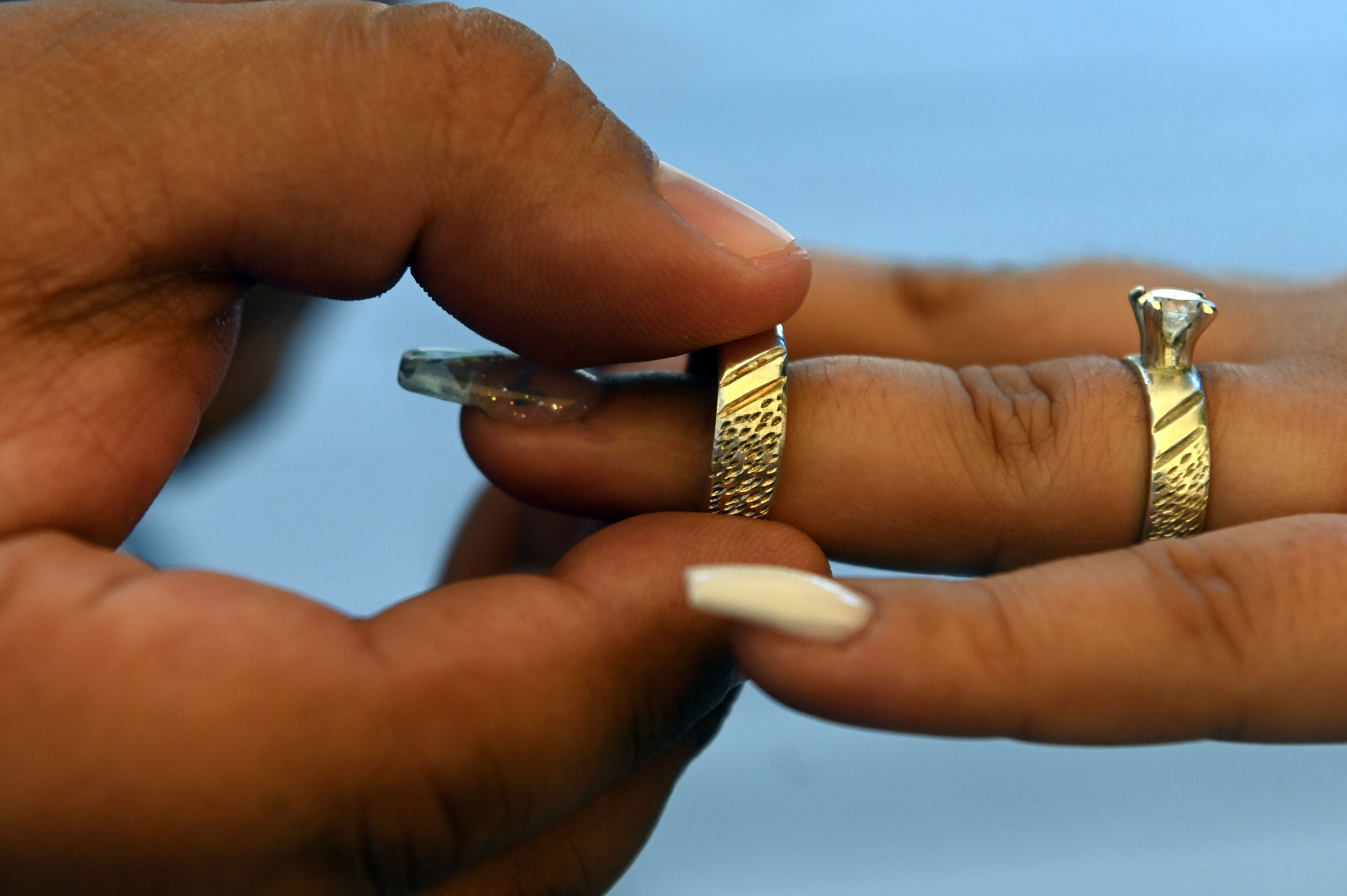 A couple in Malaysia found a unique way to skirt the coronavirus restrictions that have forced the cancellation of many large scale weddings this year. 
The newlyweds, Tengku Muhammed Hafiz and Oceane Alagia, held a drive-thru event for around 10,000 attendees to their wedding, all while complying with the country's social distancing norms. 
On Sunday morning, the couple sat outside a grand government building in Putrajaya, south of capital Kuala Lumpur, while guests slowly drove past them in their cars, waving through the rolled-up windows.  
The guests collected takeaway food from a nearby tent. The groom's father, Tengku Adnan Tengku Mansor is a former Malaysian minister, who posted photos of the wedding on his official public Facebook account on Sunday.  
"I am informed that there are more than 10,000 cars here since this morning," he wrote, sharing pictures of the event.
"Me and my family are very honoured. Thank you all for understanding and adhering to all procedures made by drive-thru attendance without getting out of the car," he said.
It took about three hours for all attendees to pay their drive-by courtesies to the newlyweds. Under the current pandemic norms of the country, a gathering of 20 people is allowed at a wedding venue. Malaysia has so far recorded over 93,000 coronavirus cases and about 230 deaths due to the infection.  
The couple's wedding came just a day after Malaysia's High Court found Tengku Adnan Tengku Mansor guilty of corruption.
Join our commenting forum
Join thought-provoking conversations, follow other Independent readers and see their replies