Singapore summit is a 'one-time shot' for North Korea's Kim Jong-un, Donald Trump says
President says trip is a 'mission of peace' as landmark talks approach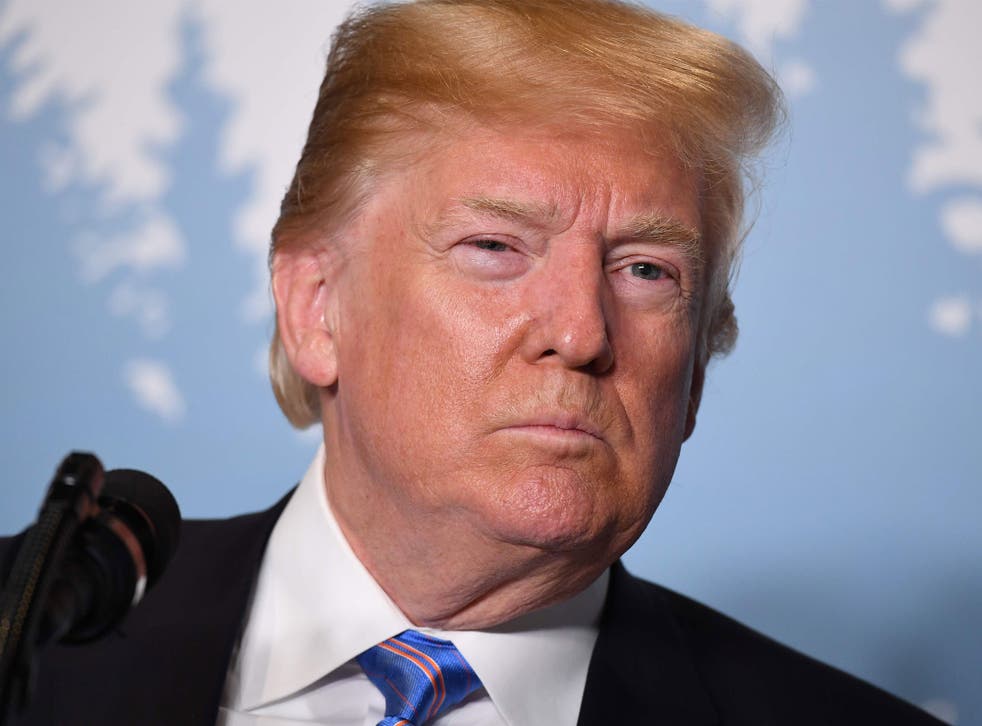 Donald Trump says his historic summit with North Korea's Kim Jong-un is a "one time shot" for the leader of the secretive communist state.
Speaking at the G7 summit in Canada on Saturday, the US President said his meeting with Mr Kim in Singapore scheduled for Tuesday was a "mission of peace".
Although he conceded he was unsure if the talks would be successful, he said he would "know within a minute" if North Korea was serious about giving up its nuclear arsenal.
"I really believe Kim Jong-un is going to do something positive for his people, for himself, his family." Mr Trump added.
"This is unknown territory in the truest sense. But I feel really confident. It's never been done, It's never been tested. So we are going in with a really positive spirit."
"He has an opportunity the likes of which I think almost, if you look into history, very few people have ever had."
"He can take that nation with those great people and truly make it great, so it is a one-time shot and I think it is going to work out very well."
The landmark summit between the American and North Korean leaders comes following a dramatic thawing in relations between the two nations in recent months.
Mr Trump's administration initially oversaw a heightening of rhetoric, with the president warning in August last year North Korea's nuclear threats would be met with "fire and fury the like of which the world has never seen."
But, following diplomatic efforts between North and South Korea during the Winter Olympics in Pyeongchang in February, tensions have de-escalated on the peninsula.
Donald Trump's least presidential moments so far...

Show all 30
In March, Mr Trump announced he would be meet with Mr Kim in May, only to cancel the summit last month amid dispute over the North's nuclear weapons programme.
On 1 June, the president announced the summit would take place on 12 June after he met senior North Korean figures at the White House.
Last month, North Korea appeared to destroy three tunnels, as well as observation buildings and other facilities at its Punggye-ri nuclear test site.
Join our new commenting forum
Join thought-provoking conversations, follow other Independent readers and see their replies