Elderly South Korean man kidnapped by Abu Sayyaf militants 10 months ago found dead in a sack
The remains of 74-year-old Noi-Sung Hong were found on Saturday in Sulu Province near a suspected militant camp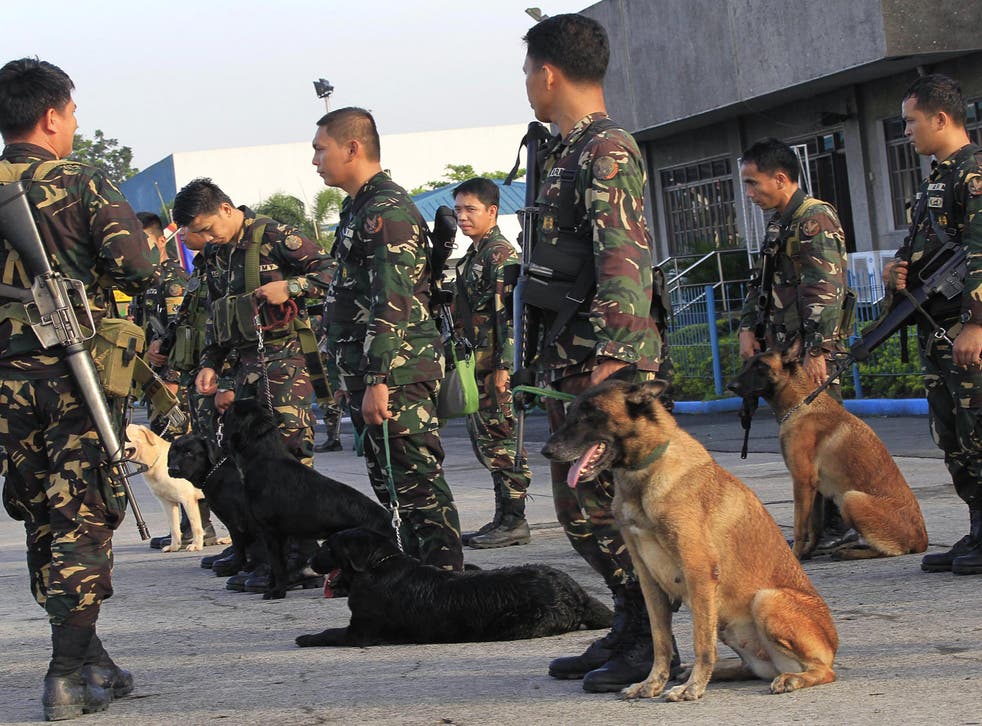 The dead body of an elderly South Korean man kidnapped 10 months ago by extremists in the Philippines has been found in a sack at roadside.
Army Brigadier General Alan Arrojado said the remains of Noi-Sung Hong, 74, were found on Saturday in the Sulu province, where militant Islamist group Abu Sayyaf are believed to be holding several foreign and Filipino hostages in their jungle bases in the mountains.
Mr Hong was abducted by at least five gunmen disguised as policemen from his home in Roseller Lim in the southern Zamboanga Sibugay province in January.
An initial investigation found the militants brought Mr Hong's remains to the town after he died from an unspecified illness, said General Arrojado. The police report indicated there was no sign of any wound caused by gunfire or bladed weapon.
The type of illness was not disclosed by military spokesman Captain Antonio Bulao said Mr Hong had been reported to be sick for several weeks and had died three to five days ago.
His body was transferred to the southern city of Zamboanga and will be flown to Manila, authorities have said.
A ransom demand of 500 million pesos ($10.6m) was made to Mr Hong's family through telephone calls and Facebook, where militants posted a picture of the elderly man sitting on the ground shirtless and surrounded by masked men with weapons, an anonymous government anti-terrorism official told AP.
It is not known if any amount was handed to the militants.
Other hostages still in their hands include a Dutch bird watcher, two Malaysians and a Japanese national. They have been suspected of kidnapping two Canadians, a Norwegian and a Filipino.
The al-Qaida-linked group Abu Sayyaf, which is blacklisted by the United States and the Philippines as a terrorist organisation, has been weakened by US-backed military offensives over the years.
The militants have turned to kidnappings and extortions in order to keep running without any known major sources of foreign funding.
Additional reporting by AP
Join our new commenting forum
Join thought-provoking conversations, follow other Independent readers and see their replies