Elise Dallemange: Thai police reopen case of dead Belgium backpacker amid cover-up allegations
Seven tourists have died in mysterious circumstances on the island in the last three years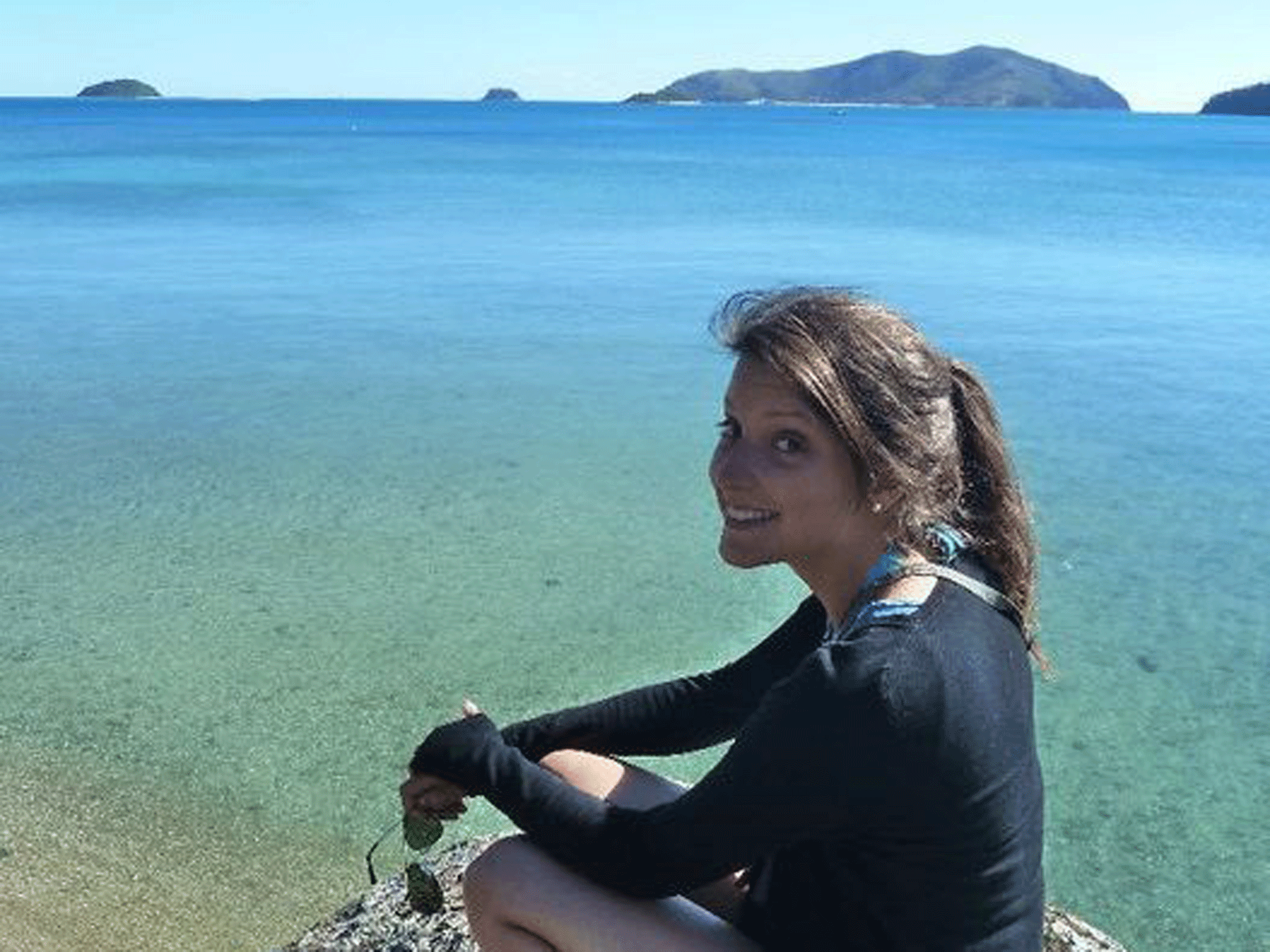 Police in Thailand have reopened the investigation into the death of a backpacker on the island of Koh Tao, amid allegations of a cover up.
Seven tourists have died in mysterious circumstances on the island in the last three years and one remains missing.
Elise Dallemange, 30, from the Belgian capital of Brussels was found dead in the jungle on the tourist island on 27 April. Local police said she killed herself several days earlier.
But her mother, Michele van Egten, has strongly refuted this suggestion. She said said her daughter appeared to be in a good state of mind when they had last spoken 10 days earlier.
"I do not believe what the police have told us. We fear somebody else was involved," Ms van Egten told Der Farang magazine. "We're more and more thinking that the police information is not the right explanation."
Ms van Egten has used social media to appeal for information about her daughter and posted in local Facebook groups asking for anyone who may have seen her.
She is also planning to visit Thailand attempting to piece together what happened to her daughter.
Ms Dallemange had been travelling in Asia for the last two years and was living on the nearby island of Koh Phangan.
She was in the process of returning to Belgium via Bangkok, when she made a detour to Koh Tao on 19 April.
She checked into the Triple B Bungalows resort that night but three huts, including hers, were destroyed in a fire, believed to be electrical.
Ms Dallemange escaped the blaze and left for alternative accommodation in Tanote Bay, several miles away.
Three days before her body was found, She booked a ticket for Bangkok according to the Samui Times newspaper.
Her body was discovered by locals in the jungle on the island.
She died between April 23 and 24, Koh Tao police chief Pol Lt Col Chokchai Sutthimek told the Bangkok Post. He said her body was sent for autopsy at Surat Thani Hospital on the Thai mainland and at the Institute of Forensic Medicine at Police General Hospital in the capital.
But the Samui Times has claimed that local police have never questioned locals on the island. It reported that they had not broadened the investigation to include Koh Phangan, where Ms Dallemange apparently lived as part of a yoga and meditation community.
As a result, authorities on the island have been accused of keeping quiet to avoid bad publicity. The Independent has attempted to contact local police for comment but calls went unanswered.
The death has further added to the notoriety of Koh Toa.
World news in pictures

Show all 50
In February, Russian tourist Valentina Novozhyonova, 23, went missing while holidaying on the island and has not been seen since.
And in March, an appeals court upheld a death sentence handed to two Burmese immigrants, Zaw Lin and Win Zaw Tun, for the 2014 murders British backpackers David Miller and Hannah Witheridge. But there were concerns over the evidence and police handling of the case.
Also in 2014, Nick Pearson, 25, from Derby, was found dead in the sea. His family believed he was murdered, despite police claims of accidental death.
In January 2015, the parents of 23-year-old Londoner Christina Annesley, carried out their own investigation after their daughter died in mysterious circumstances on the island.
In the same month, Frenchman Dimitri Povse, 29, was found hanging near his accommodation, indicating suicide, but images later surfaced of his hands tied behind his back.
And in January 2016, the body of British backpacker Luke Miller, 24, was found in a hotel swimming pool. His famly later expressed concerns over the way the investigation was handled.
Join our new commenting forum
Join thought-provoking conversations, follow other Independent readers and see their replies