Erik Prince: Blackwater founder's new company to build 'training centre' in Chinese state where Muslims suffer persecution
Construction of new facility follows reports of appalling conditions in detention camps in the region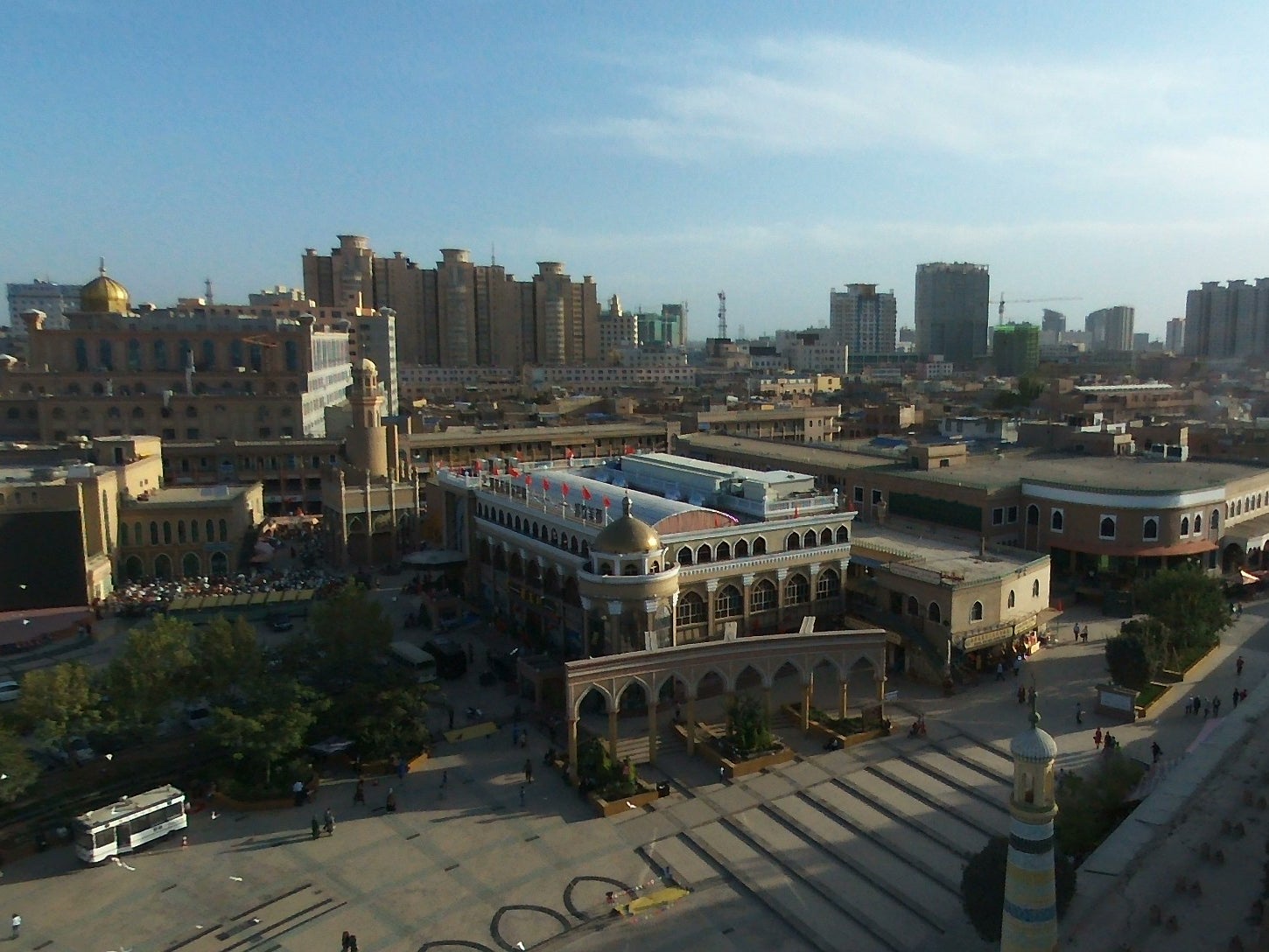 A security firm co-founded by former navy Seal and US military services contractor Erik Prince has been awarded a contract by the Chinese authorities to build a "training centre" in Xinjiang, a region where Uighur Muslims have experienced a severe state crackdown.
The Hong Kong-listed Frontier Services Group (FSG), which provides security and logistics for companies in challenging environments, said it had signed a deal to run a training centre in the city of Kashgar, according to a statement posted on its Chinese website.
Mr Prince, the brother of US education secretary Betsy DeVos, is also the founder of Blackwater USA, a military contractor set up in the late 1990s and whose mercenaries made headlines in 2007 over the killing of 17 unarmed civilians in Iraq when they opened fire in a crowded square in Baghdad.
Since Blackwater's creation, the company has been awarded billions of dollars in US government security contracts, as well as hundreds of millions in classified contracts awarded by the CIA. Mr Prince sold Blackwater to a group of investors in 2010 and focused on FSG.
FSG's involvement in the planned Xinjiang facility comes amid international outcry over the incarceration of more than a million Muslims in internment camps in the region.
China cancels Christmas
Show all 7
The company's statement did not say what kind of training would take place. The Independent has contacted FSG for comment.
FSG's website shows it has previously trained "overseas security specialists" for several Chinese companies including car manufacturers, and it has also helped train Chinese military and police personnel.
The Agence France-Press news agency reported that Mr Prince, who is a minority shareholder in the company, was unaware of the deal. The firm said the plans were preliminary and would need to be signed off by all board members before final approval.
"He had no knowledge or involvement whatsoever with this preliminary memorandum regarding the company's activity in Xinjiang," a spokesperson said.
According to Reuters, FSG attended a signing ceremony in Beijing on 11 January alongside officials from Xinjiang's Tumxuk city and from Citic Guoan Construction, owned by Chinese state-run conglomerate Citic Group.
FSG will invest 4 million yuan (£450,000) in the centre, which will have the capacity to train 8,000 people a year, the company's statement said.
International focus on China's treatment of Uighur Muslims in Xinjiang has grown in recent months amid reports of malnourishment, numerous deaths – particularly among the elderly and infirm – and in some cases the forced administration of psychiatric drugs.
Former detainees in camps in the region have alleged torture and said they were forced to learn Chinese Communist Party propaganda.
Amnesty International recently described the facilities as being like "wartime concentration camps". The UN is seeking access to verify the "worrying reports".
Until October 2018, the Chinese government officially denied the existence of any such camps.
Since then it has maintained it is detaining people guilty of minor crimes, that it has sent them to "vocational centres" and that inmates are "grateful" to be there.
The number of people detained in the camps is widely recognised as being over a million, but Uighur activists have claimed that as many as 3 million people are being held.
Beijing has rejected criticism of its actions in Xinjiang, saying it protects the religion and culture of minorities, and that its security measures are required to combat the influence of "extremist" groups it says have been inciting violence there.
Xinjiang, a semi-autonomous region in western China, has in recent years become of critical importance to Beijing's ambitious Belt and Road infrastructure plan. The huge road, rail, power and sea network aims to create a massive trade corridor opening China further to Europe, the Middle East and central Asia.
Almost all imports and exports to and from central Asia pass through Xinjiang and the government wants to further develop it as a major transport hub and cultural centre in its own right.
The majority of the region's population were Uighurs rather than Han Chinese, until recently.
It has emerged that more than a million Han Chinese people have reportedly moved into the homes of Uighur Muslim families to report on whether they display Islamic or unpatriotic beliefs.
American anthropologist Darren Byler said they were tasked with watching for signs that their hosts' attachment to Islam might be "extreme".
Support free-thinking journalism and attend Independent events
There are also signs Beijing's crackdown could spread to other regions. The Chinese government announced last month it was planning to make Islam "more compatible with socialism" within four years, and said Islamic organisations in eight provinces had "agreed to guide Islam to be compatible with socialism and implement measures to sinicise [make Chinese in character or form] the religion".
Additional reporting by agencies
Join our commenting forum
Join thought-provoking conversations, follow other Independent readers and see their replies