Execution of Kim Jong-un's uncle Jang Song-thaek raises fears in South
Five of the seven officials who walked alongside Kim Jong-il's hearse in December 2011 have been killed, purged or sent to labour camps
David McNeill
Monday 16 December 2013 19:35 Comments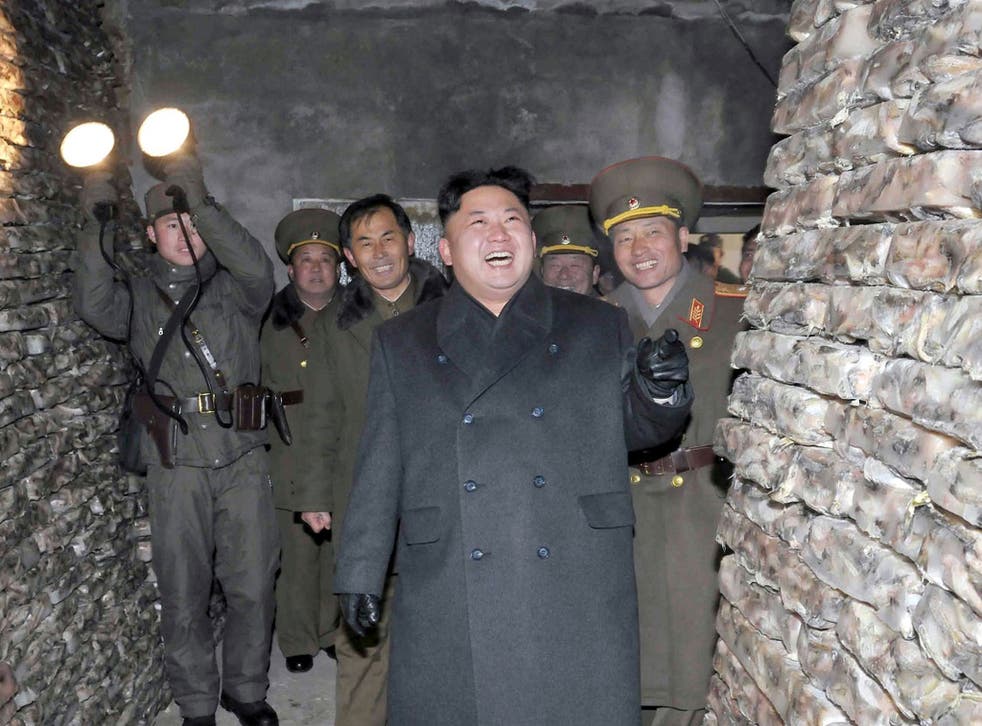 South Korea's President Park Geun-hye met her security officials on Monday to discuss what she called the "grave and unpredictable situation" in North Korea, following the shock execution of Kim Jong-un's powerful uncle.
Mr Kim has carried out a string of public appearances in an apparent attempt to show the world that life has returned to normal inside the secretive state after the death of Jang Song-thaek.
The North's state-run media carried pictures of the country's supreme leader visiting a half-built ski resort in the freezing north-east, where he praised construction teams for making the project "the centre of the world's attention". Mr Kim was quoted as saying that "everyone would marvel" at its magnificence.
Shock brigades of soldier-workers have been racing to complete the Masik Pass Ski Resort, a megaproject designed to attract foreign tourists and encourage "cheerful laughter under socialism", in the words of the official news agency KCNA. But many wonder who will use it in a country of 24 million people that has only a few thousand skiers.
The visit and several other official engagements by Mr Kim follow the spectacular removal of his uncle, Jang Song-thaek, for an alleged coup attempt, triggering concerns of a mass purge. South Korean newspapers have reported that Pyongyang is increasingly tense and fearful since Mr Jang's death, with a visible rise in the numbers of security personnel in the capital.
"Given the latest development in the North, it is uncertain in what direction its political situation would evolve," South Korea's President Park Geun-hye said as she met security officials. "We also can't rule out the possibility of contingencies such as reckless provocations."
Reports in the Japanese media say North Korean officials have been reassuring foreign businessmen that Mr Jang's elimination will not affect investment projects in special economic zones. The North has also said it will go ahead this week with a planned tour of the Kaesong Industrial Park by a 30-strong delegation of foreigners. Kaesong, a jointly run complex of South Korean businesses employing North Korean labour, only recently reopened after the threat of war shut it down for five months.
But widespread reports of a rise in factory and school propaganda sessions and rumours of defections have added to the confusion about what is going on inside the Stalinist backwater. In another ominous sign that Mr Kim may be trying to secure his rule and rewrite history, articles in the North's state media archive referring to Mr Jang have been deleted, according to KCNA Watch.
Seoul and Washington will be looking for clues to the North's new power structure at ceremonies this week to mark the second anniversary of the death of Mr Kim's father, Kim Jong-il. Four of the seven officials who walked alongside Kim Jong-il's hearse through snowy Pyongyang in December 2011 have been purged or sent to labour camps. Mr Jang, who was considered a mentor to the young, untested Kim Jong-un, was also among the seven.
Register for free to continue reading
Registration is a free and easy way to support our truly independent journalism
By registering, you will also enjoy limited access to Premium articles, exclusive newsletters, commenting, and virtual events with our leading journalists
Already have an account? sign in
Register for free to continue reading
Registration is a free and easy way to support our truly independent journalism
By registering, you will also enjoy limited access to Premium articles, exclusive newsletters, commenting, and virtual events with our leading journalists
Already have an account? sign in
Join our new commenting forum
Join thought-provoking conversations, follow other Independent readers and see their replies