Fireball meteor lights up the sky in Japan
Video: A meteor was spotted on Monday night in western Japan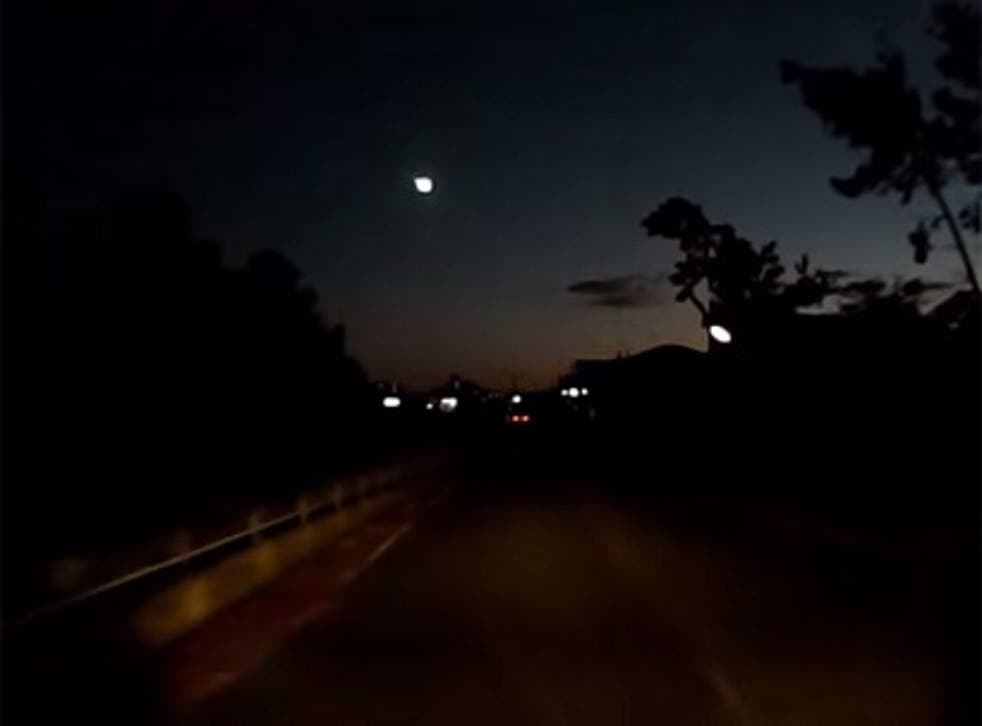 A bright meteor - known as a fireball meteor - was spotted by several people over the sky of western Japan on Monday night.
The sighting of the fireball meteor was confirmed by experts at the National Astronomical Observatory of Japan (NAOJ), according to the Japan Times.
Hidehiko Agata, an associate professor at the NAOJ, told the paper it was "highly likely" to have been a fireball meteor and that "since it was early evening and fine weather, favorable conditions were there for many to witness it".
Observatories in Kyushu, Fukuoka, Hiroshima and Ehime all received reports of the meteor.
Dr Edward Bloomer, the planetarium astronomer at the Royal Observatory Greenwich, told The Independent that while it was still difficult to say for sure that it was a fireball meteor, "it certainly looks like what you would expect from a fireball".
Bloomer explained that a fireball is when a piece of material - which can range in size from a human fist to a basketball - burns up upon entering the Earth's atmosphere. The difference between a shooting star and fireball is that the former is when a much smaller piece of material enters the atmosphere.
"A shooting star will last a fraction of a second while a fireball will ast longer because there is more material," Bloomer said.
According to the American Meteor Society (AMS), several thousand fireball meteors occur in the Earth's atmosphere every day, yet the majority occur over oceans, uninhabited regions and during the daytime, making them invisible to the naked eye.
Bloomer said that it was rare for astronomers to have footage of a fireball from so many different angles, something that has now changed with the rise of dashboard cameras.
"More people have dashcams on their cars which means we are picking up more of these sightings because people are recording them. Before when you saw a fireball, you were unlikely to activate your phone in time. People are recording more and more things," Bloomer said.
Join our new commenting forum
Join thought-provoking conversations, follow other Independent readers and see their replies