South Korea fire: Four killed and 100 injured in apartment building in town north of Seoul
The fire began this morning in the town of Uijeongbu, north of Seoul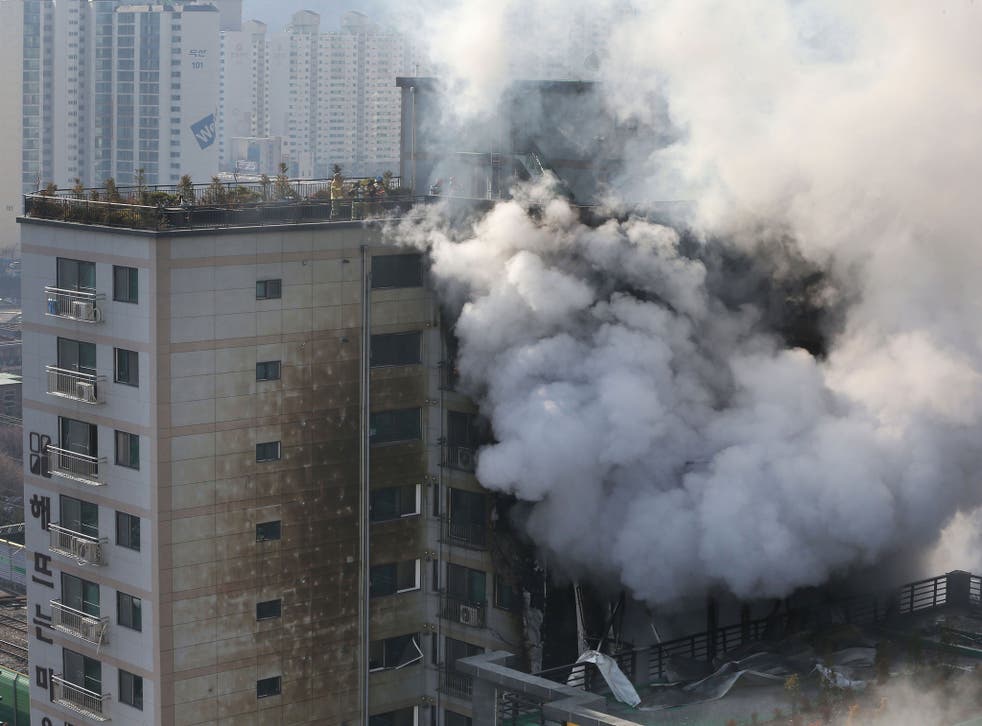 Four people have been killed and more than 100 injured by a fire in an apartment block in a town north of the South Korean capital, Seoul.
The fire, which authorities believe began at 9.30am, started in a 10-storey apartment block in Uijeongbu, before spreading to neighbouring buildings. It took 160 firefighters two hours to bring the blaze under control.
Police said two women, one in her twenties and another in her sixties, have died along with a man in his forties and another unidentified man, Arirang News reported.
At least seven injured individuals are believed to be in a critical condition, suffering from smoke inhalation.
The fire was started from a car parked on the ground floor, which blocked the entrance to the building and caused difficulties for residents who were attempting to flee, according to the Yonhap News Agency.
Two police officers sustained non-life threatening injuries as part of the rescue operation.
Register for free to continue reading
Registration is a free and easy way to support our truly independent journalism
By registering, you will also enjoy limited access to Premium articles, exclusive newsletters, commenting, and virtual events with our leading journalists
Already have an account? sign in
Join our new commenting forum
Join thought-provoking conversations, follow other Independent readers and see their replies