'Gay people can be identified with blood test for degeneratism,' claims Kazakhstan politician
Dauren Babamuratov was calling for homosexuality to be illegalised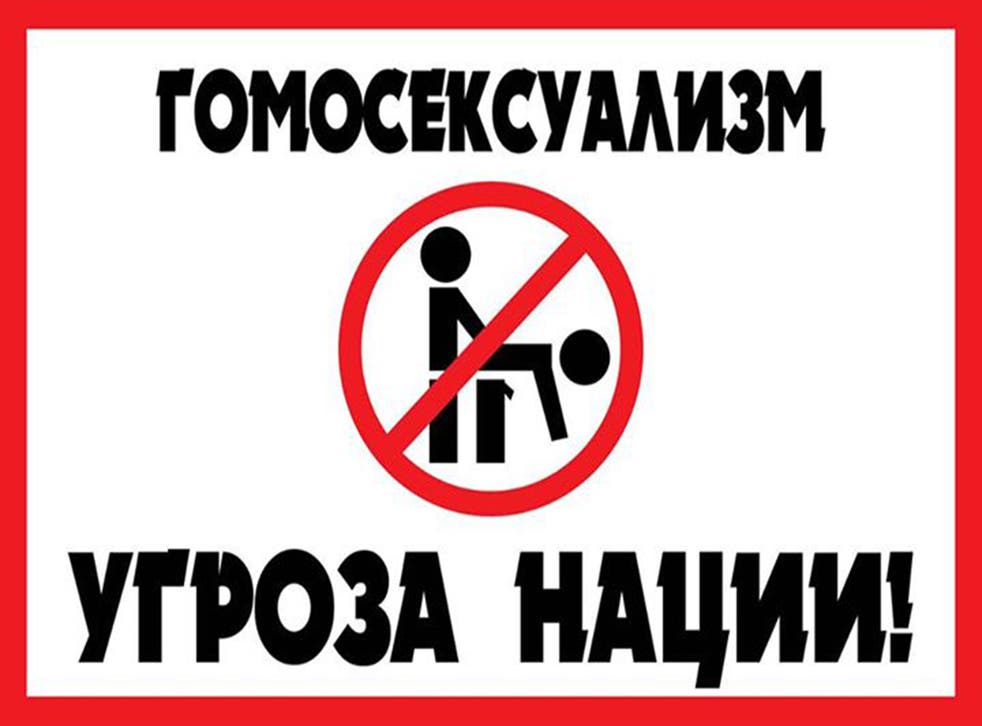 A politician in Kazakhstan has claimed "blood tests for degeneratism" can identify gay people while calling for homosexuality to be illegalised.
Dauren Babamuratov, leader of the nationalist "Future" or "Bolashak" movement, held a meeting on Thursday petitioning to ban so-called "gay propaganda" in the country, Tengri News reported.
Standing in front of a poster reading "homosexuality is a threat to the nation", he urged the Government to change the law to stop gay people holding public offices and serving in the Kazakh army.
"We have stooped so low that LGBTs no longer hide their orientation," Mr Babamuratov said, claiming he could identify gay people because they wore coloured trousers.
"This means they no longer hide their (sexual) orientation," he continued.
"I think it is very easy to identify a gay person by his or her DNA.
"A blood test can show the presence of degeneratism in a person."
Kazakhstan's anti-sodomy laws were only dropped in 1998 and the Bolashak movement has complained about difficulty "suppressing activities of the LGBT community" in the former Soviet nation.
Mr Babamuratov said there were around 14 gay clubs and bars in the largest city, Almaty, calling it "the gay capital of Central Asia", and expressing his outrage at the fact that "open discussion of the issues related to LGBT community is treated by the society as a natural process".
An advertising poster for a club in the city provoked outrage earlier this year when it depicted a gay kiss between the Russian poet Alexander Pushkin and Kazakh composer Kurmangazy Sagyrbayuly.
Local politicians and the Secretary of the People's Communist Party have come out in support of Bolashak's calls for the illegalisation of homosexuality.
Parliament is also changing parts of the country's Marriage and Family Code, which already bans gay couples from adopting children, to imitate Russia's anti "gay propaganda" laws.
There have been no pro-gay rallies or pride parades in Kazakhstan, according to activist and journalist Zhanar Sekerbayeva.
"There is no gay 'propaganda' in Kazakhstan, but there is homophobia," she said.
Join our new commenting forum
Join thought-provoking conversations, follow other Independent readers and see their replies