Global rice shortage caused by El Nino threatens price crisis
Experts say a bad monsoon season could see grain costs spiral by the end of the year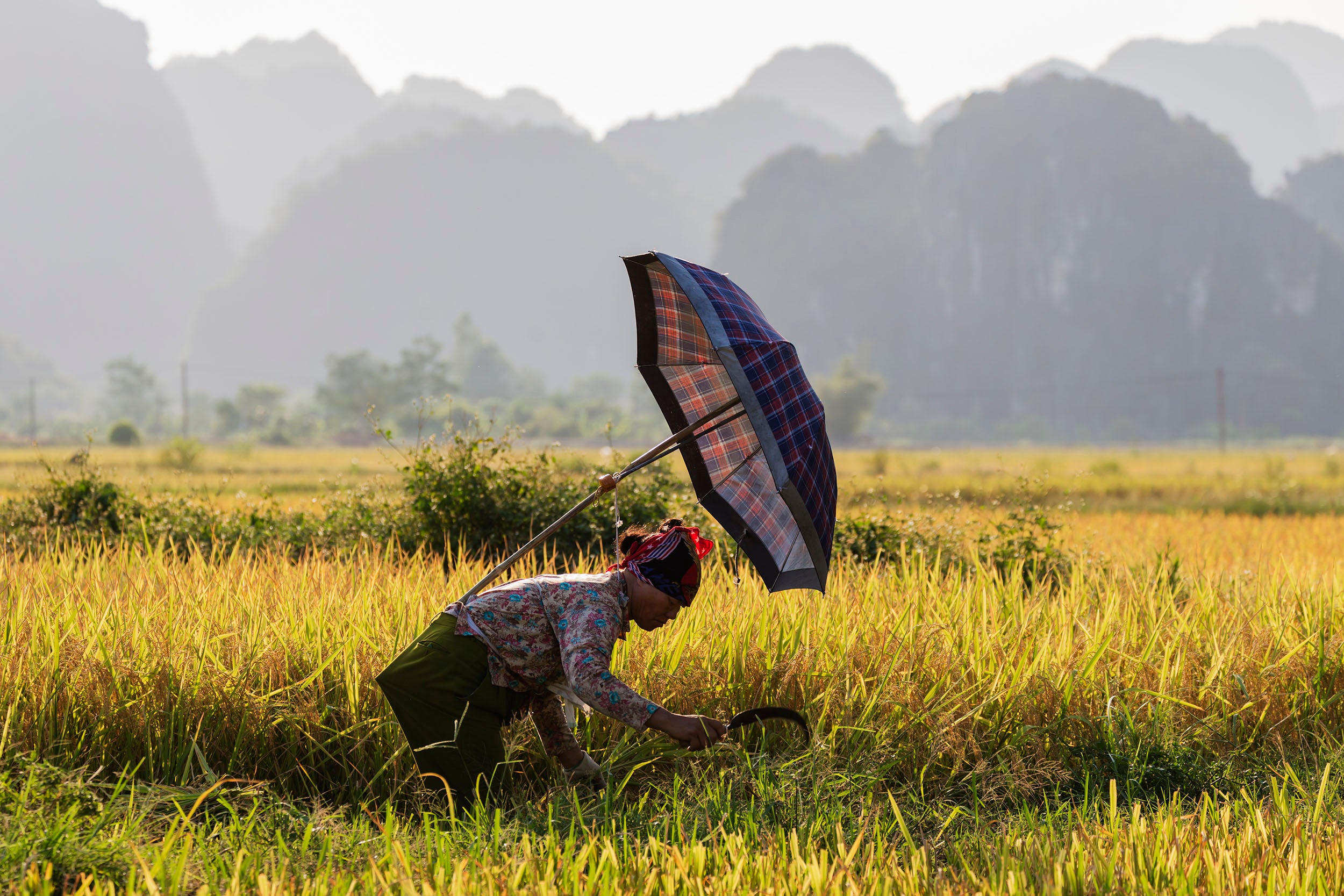 The world is expected to suffer a major rice shortage after global production was hit by extreme weather patterns - potentially fuelling an international price crisis.
Hot weather and droughts brought on by the El Nino system continue to affect production in India, Pakistan, Thailand and Vietnam, where 60% of the world's rice is grown.
Grain stocks in those countries are forecast to plummet to 19 million tons by the end of the year, down from a peak of 43 million tons in 2013.
Dr Samarendu Mohanty from the International Rice Research Institute (IRRI) told The Independent: "There is no doubt that the supply situation is very tight, and this will inevitably cause a spiral in demand.
"The extent of this crisis all depends on what happens during the upcoming monsoon season. If it goes badly in India and Indonesia and the crops don't get the rain, there could be real trouble ahead."
The monsoon season in India lasts from July to September and supplies up to four-fifths of the country's annual rain.
Giant El Nino wave flips SUV
He continued: "At the moment it looks like the situation won't be as serious as in 2008 but the countries affected must act more rationally this time rather than panicking, and they must learn from the mistakes of the past."
El Nino is a major fluctuation in the Earth's climate system and see changes in the sea-surface temperature of the tropical Pacific Ocean every few years.
During the 2008 crisis in Asia, lower rice output caused by El Nino prompted India to impose a blanket ban on exports and prices hit a record $1,000 per ton worldwide.
The benchmark price for a ton of rice last month was $389.50, the strongest since July last year, and rates continue to increase.
Top 10 islands in the world 2016
Show all 10
Thailand's last major crop haul was around half the peak production from 2013 and output is expected to fall to just 15.8 million tons this year.
Meanwhile, 593,000 acres of paddy fields have been destroyed by recent drought and salination in Vietnam's Mekong Delta region.
The situation has not been helped by the one million wells built in the country since the 1960s, which have worsened the saline problem and contaminated the Vietnamese product.
The Phillippines is weighing up whether to import an extra 500,000 tons of rice this year in an effort to boost state reserve stocks in case of a future crisis.
Join our commenting forum
Join thought-provoking conversations, follow other Independent readers and see their replies